Made In Dutch Oven Review With Photos
This $199 Dutch Oven From Made In Is the Most Versatile Item in My Kitchen
As POPSUGAR editors, we independently select and write about stuff we love and think you'll like too. If you buy a product we have recommended, we may receive affiliate commission, which in turn supports our work.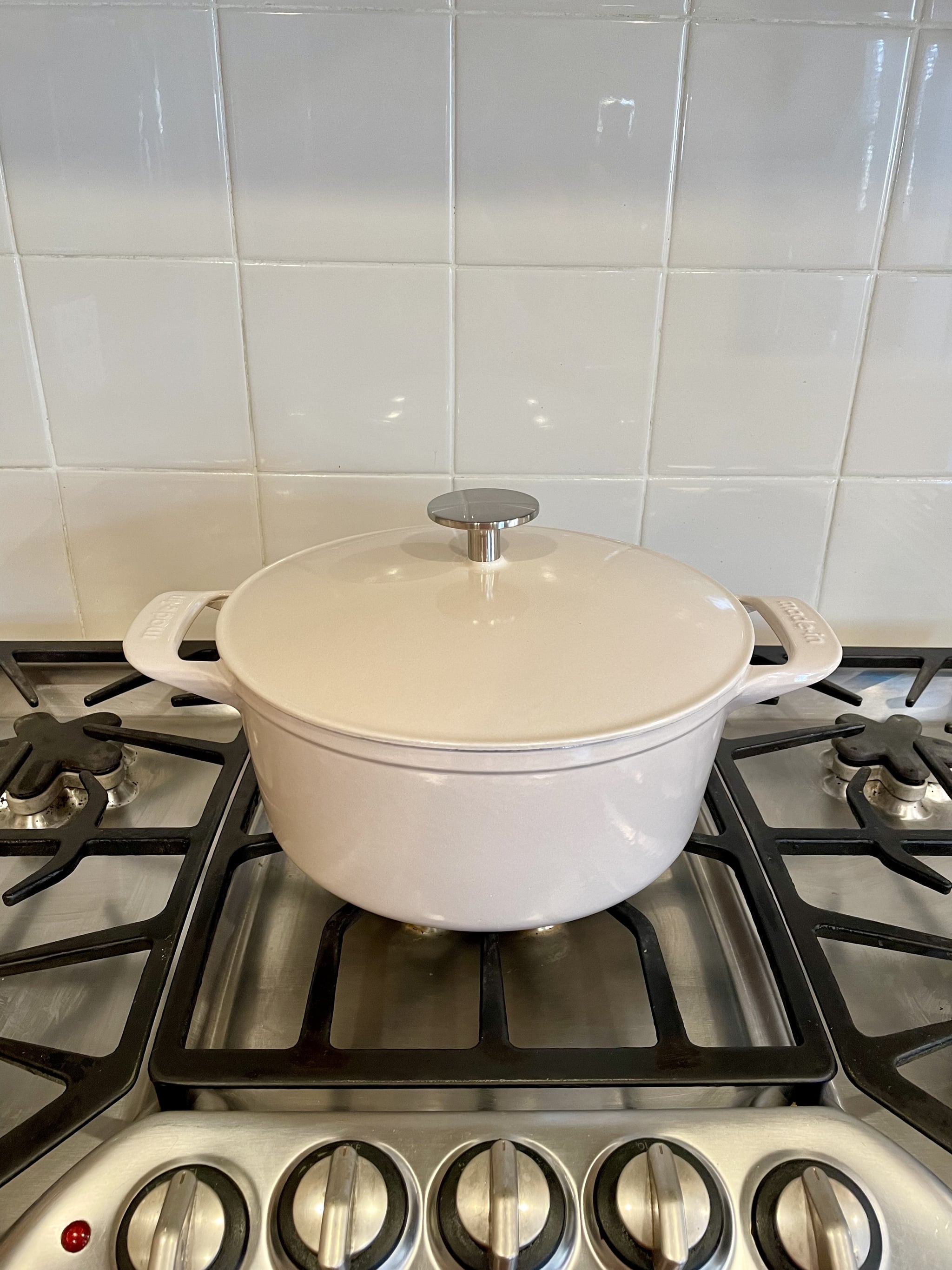 I've always called myself a "casual chef" — someone who has their go-to meals and tries out a new recipe every so often, but rarely strays from their routine. But in recent months, and after a rewatch of FX's "The Bear", I decided it was time I fine-tune my cooking skills and get comfortable in the kitchen. With that in mind, I knew it was also probably time to say goodbye to the pots and pans I'd had since college and start investing in high-quality, Carmy-worthy cookware that's made to last.
I looked for essentials I'd get lots of use out of and avoided things that would create clutter in my kitchen (I'm looking at you, avocado slicer). One item that made my list of must haves was a Dutch oven. Why did a Dutch oven make the cut? Because you can make just about anything in them. You can braise meat, bake bread, make stews, fry food, and so much more. So when I was able to get my hands on a Dutch Oven from Made In ($199) in Linen, I was thrilled. To put the Made In Dutch oven to the test, I made red wine braised short ribs that required the Dutch oven to be used on a stove top and in the oven.
What I Like About the Made In Dutch Oven
Made In's 5.5 QT Dutch oven is one of the most functional pieces of cookware I've tried, and great for one pot meals that can feed 5-6 people. It does a great job of keeping oil and water hot, and retaining moisture and heat on the stove and in the oven. One of the first things I noticed about the Dutch oven though was its weight and size. Dutch ovens can be heavy since they're made of cast iron, but this enameled Dutch oven comes in at just under 14 pounds and the handles are very easy to hold onto, even with oven mitts on.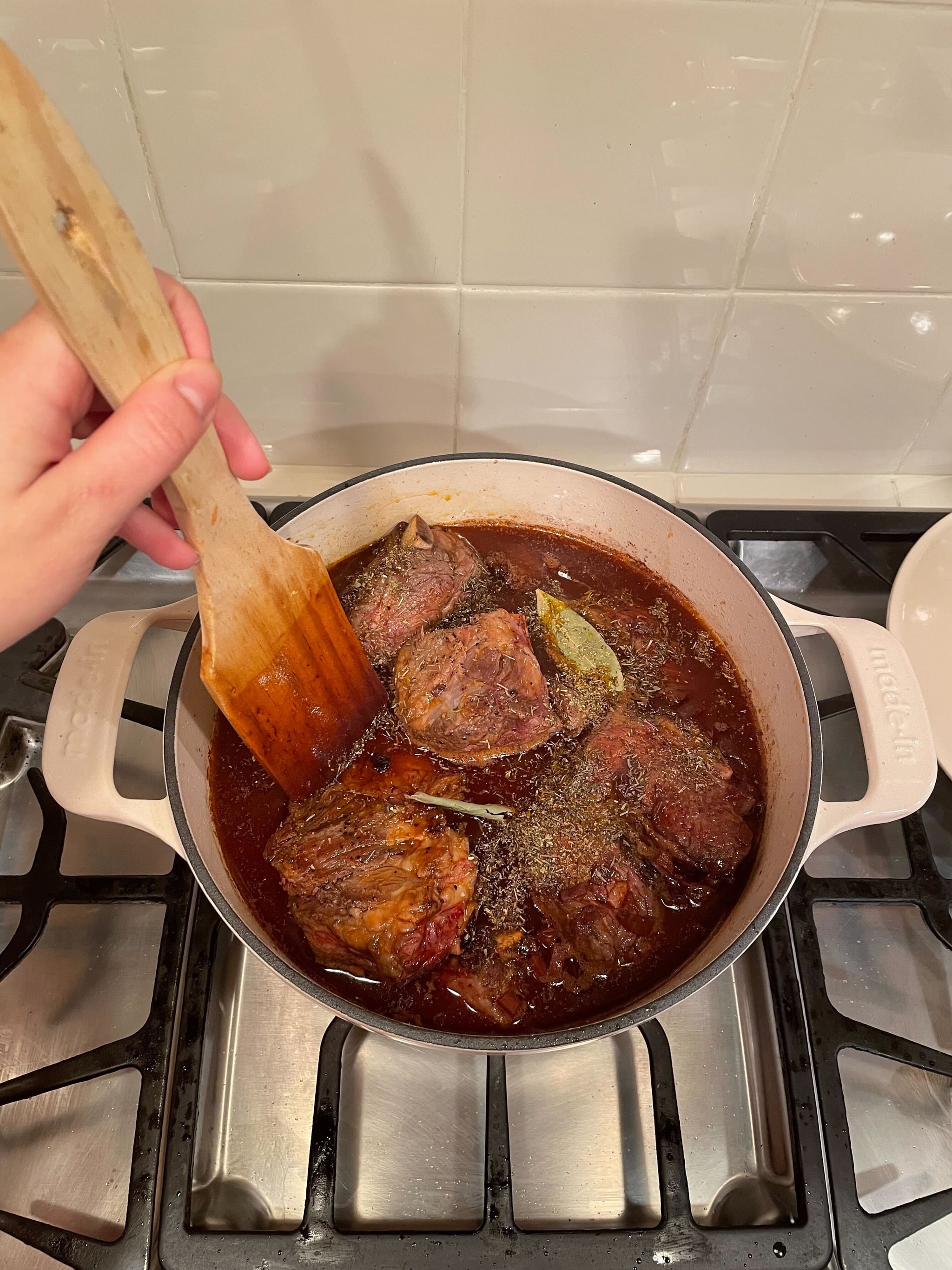 When I started cooking, it was only minutes before the oil in the Dutch oven was hot. I was browning my short ribs on my stove top in no time! I later used the Dutch oven to sauté vegetables and mix in other ingredients — like spices, wine, and beef broth — to create a stew that the ribs would slowly cook in. The heat was distributed so evenly in the Dutch oven, and it was easy to bring everything to a simmer and/or boil without my ingredients burning and getting stuck to the bottom of the pot.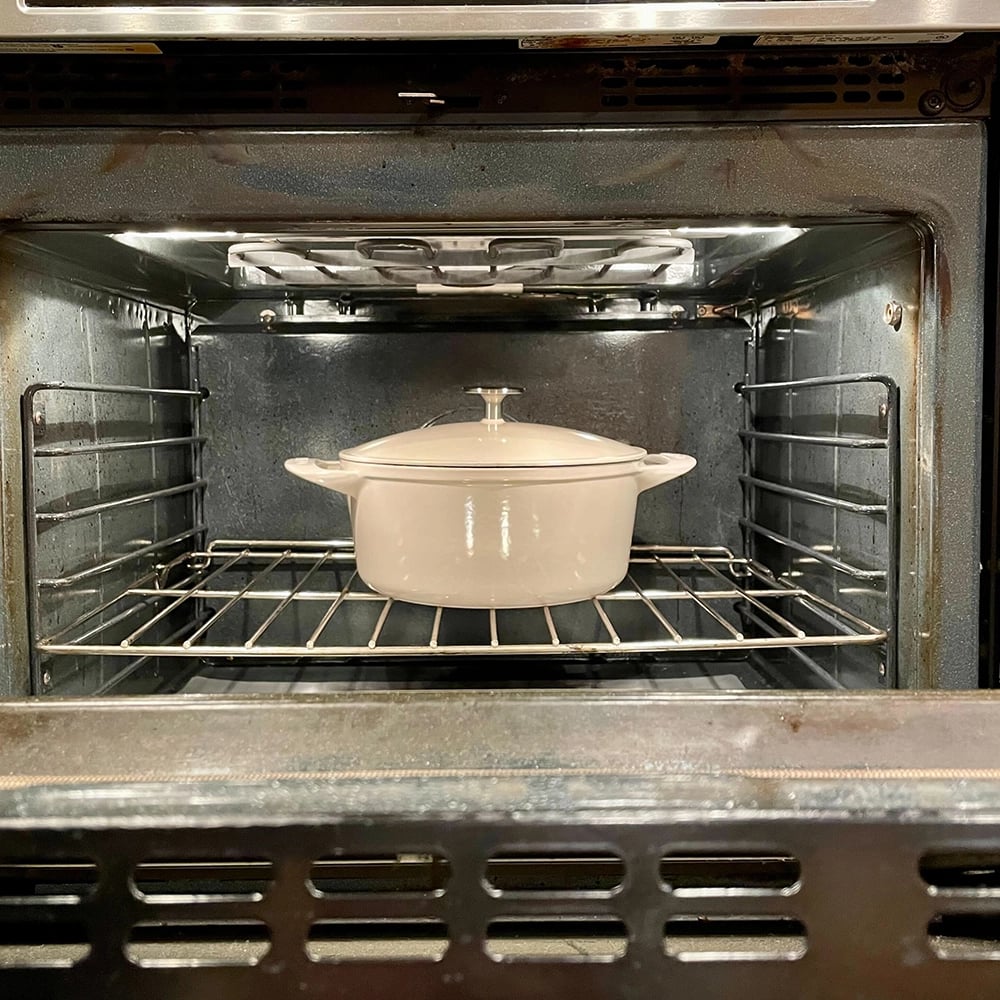 After finishing up on the stovetop, I then used the Dutch oven as a slow cooker. Made In's Dutch oven has pea-sized dimples throughout the underside of the lid that help to trap steam and return moisture back to your food, making it ideal for braising meat. After I put my short rib and stew mixture into the oven for 2.5 hours at 350°F, I had delicious red wine braised short ribs — and the meat was practically falling off the bone.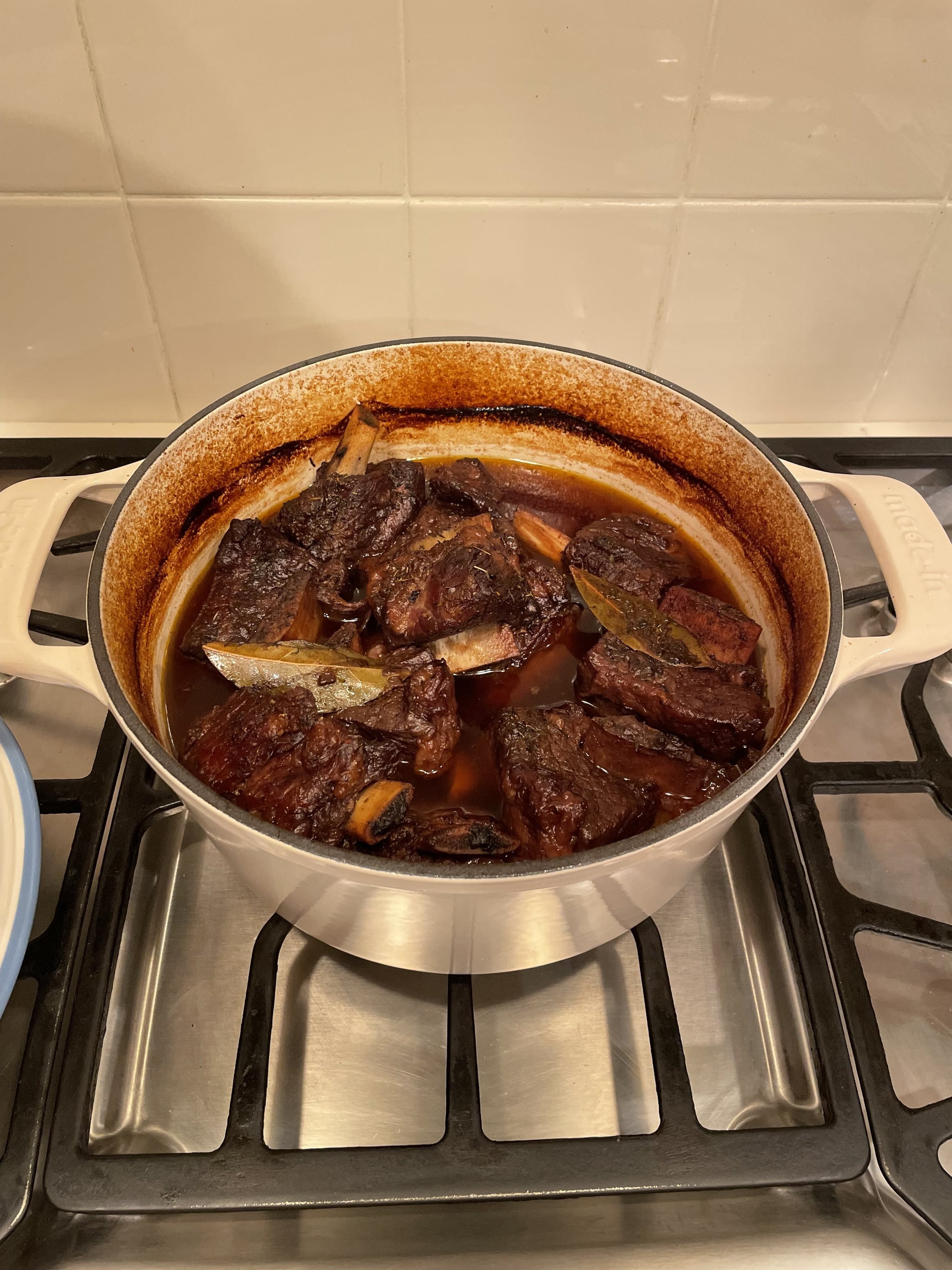 Overall, I loved how easy it was to use the Made In Dutch oven and just how much I could do with it in the kitchen at one time — braise, sauté, simmer, boil, and slow cook. The Dutch oven also looks great on my stovetop, which is definitely an added bonus.

What's Worth Noting About the Made In Dutch Oven
The Made In Dutch oven is French-made, much like its heritage brand competitors, and I'd say it gives them a run for their money (especially since it comes in at only $199!). Food cooks well in the Dutch oven, and cleaning up afterwards was surprisingly easy. Made In says their Dutch oven isn't naturally non-stick and develops a layer of seasoning with use over time; but when it was time for me to clean my Dutch oven, I let the enameled cast iron sit in soap and water for about 15 minutes and that helped remove all residue from my stew from the pot.
Who the Made In Dutch Oven Is Best For
The Made In Dutch Oven is great for casual cooks and pros who want to bring more versatile, functional cookware into their kitchen. It's the perfect size for someone who likes to entertain and make meals for a small group, or someone looking to meal prep for themselves for a few days.
Additional Details
The Dutch oven is oven safe to 580°F.
It's available in different colours like Antique White, Blood Orange, Ash Grey, Harbour Blue, and Made In Red.
Dimensions: 5.5 QT | Weight: 13.69 lbs. | Total Width: 14.5" | Cooking Surface Area: 8.75" | Total Height: 4.84" | Cooking Height: 4.65"
Made In recommends using silicone or wooden utensils while cooking since metal kitchen tools can damage the Dutch oven's enamel coating.
Where Is the Made In Dutch Oven Available?
You can shop the Made In Dutch Oven on the brand's website, as well as Amazon ($199) and Walmart ($199).
Rating:

Image Source: POPSUGAR Photography / Alida Araica