How Much Should You Spend On a Wedding Gift?
How Much Should You Really Spend on a Wedding Gift?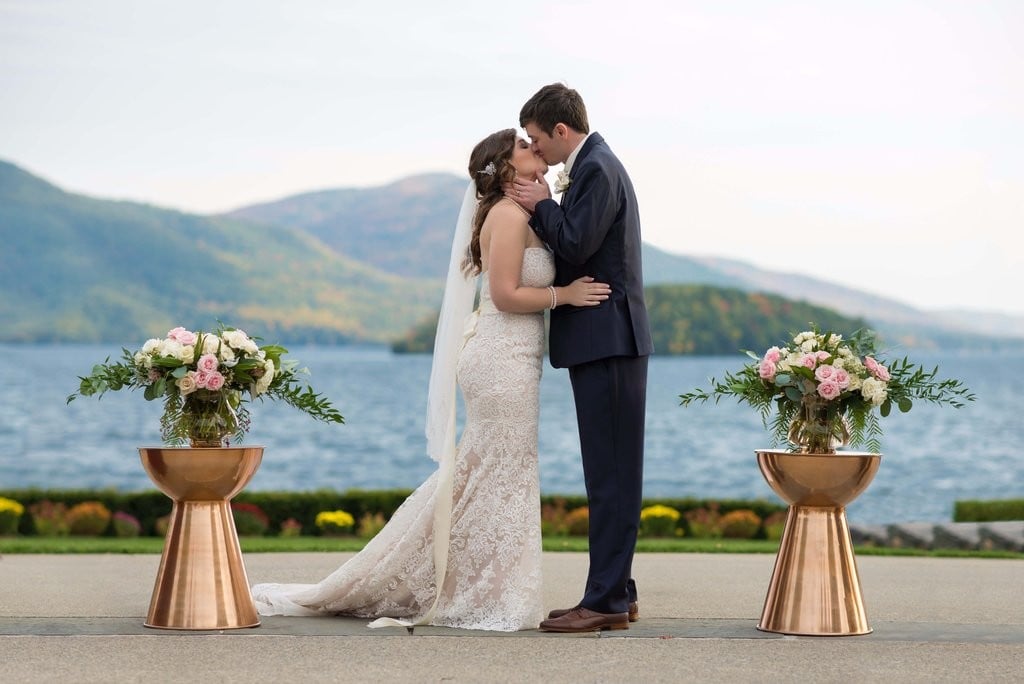 Gift giving will always be tricky, but when it comes to weddings, the difficulties are particularly heightened. You've already spent money on your outfit and the hotel, so another thing on top can be overwhelming. Some particularly demanding brides will complain about their stingy gifts, whereas some people hate the very idea of giving money instead of choosing something personal. So how much should you be spending on your present, and what are your options when it comes to gifts?
Do I have to stick to the list?
This really comes down to how well you know the happy couple. If the bride has gone a little bit Bridezilla about the whole thing (it happens to the best of 'em), you'd do well to stick to the list. Wedding lists can be really helpful for family you don't see very often. You'll know that you're getting something perfect for them. That said, everyone puts a few fancy bits on the list in the hope that someone very generous will splash out on a pastel blue KitchenAid. If you do want to make your gift a little more personal, there's nothing stopping you from buying something small from the list and adding a little extra gift that's more personal or even homemade. But don't substitute. You know how annoying it is when your supermarket delivery does this. They've put that Cornishware measuring jug on the list because it's exactly what they want.
Is it OK to team up?
Absolutely. If you're worried that your set of six teaspoons might look a little meagre, however fancy, it's a great idea to team up with another pal or a group of friends if you're all going together. Whatever you buy together will look and feel like a real gift instead of what was left on the list the night before the big day.
Are they family?
If you see your family members a lot, your wedding gift should be pretty great. A good rule of thumb is double the money you would spend on a birthday or Christmas gift for the couple. If you don't see them often, the cost of a meal out isn't unreasonable.
Can I offer my services instead?
If you're a budding photographer or cake maker, the bride and groom may ask for your services in lieu of a wedding gift. It's entirely up to you if you want to go down this route, but it's risky. It's likely that you'll be out of pocket by the end of the wedding day, and your services will take a lot more time. It's lovely to have friends and family involved in a wedding, and it can really make the day feel personal, but before you commit, ask the couple if they want your services or if they want friends at their wedding — you can't do both, and if expectations aren't clear from the start, the cost to you friendship will be a lot more than a gravy boat would have set you back.
Hang on a minute, I'm in the wedding party
You might well spend half of your morning asking total strangers "bride or groom?" but you still don't get out of buying a wedding gift. That said, your present can be bride or groom specific, and you can be a little more personal. You can also wait until after the ceremony and surprise them when they're back from the honeymoon — you'll probably be too busy in the run up to the day itself. A beautiful framed photo of you with the happy couple will go down a treat.
I'm not going to the wedding
If you're not going because you can't make the date, or you're unable to travel, you can still send a small something as a celebration. A bottle of Champagne with your RSVP would be perfect.
I'm only going to the evening reception
It's entirely up to you in this case whether you buy a gift. It's unlikely that the bride and groom would even expect one, and by the time the party really gets going, the presents will have been moved to somewhere out of the way. If you have time and you find something perfect, by all means, but don't stress too much about this. You're really just there for your excellent dance moves.
How much is too much?
The cost of a gift should never make the recipient feel uncomfortable. It should also fit into their lives. If they're more of a Sports Direct mug of tea kind of person, that silver tea set worth hundreds will go unused and probably make them feel guilty. Don't forget, the couple are going to be on a high and probably won't open their gifts for a few days, if they even open them before their honeymoon. Your gift will, however special, get a little bit lost with the rest.
I thought a gift should cover my plate?
The wedding industry is set up with quippy soundbites that are all designed to make us spend money. Much like the DeBeers PR stunt of telling men they should spend two months' salary on an engagement ring, there are some who feel that your gift should cover the cost of how much per head the bride and groom paid. But you didn't pick the venue or set the budget. Gifts aren't a trade off. You don't owe anything for your spot at the table — you were invited.
What if I'm saving for a house/university/really good hamster?
We've all heard those incredible stories of people falling out with friends because they didn't spend enough money on a gift (if this ever happens to you, you'd do well to tell this person where to go). For every person who is happy to spend £25 on a wedding gift, there's someone who will spend 10 times that and for the right couple both options are perfectly fine if that's what you want to do. Even if it's a particularly fancy occasion, your gift should reflect you and the couple. Sometimes the most perfect present is in TK Maxx for a tenner. It shouldn't ever be about the price tag. When it comes to gift buying, don't ever feel like you need to spend more than you can afford.