Stories About Mothers
4 Editors Share What Motherly Love Means to Them
There are very few jobs as complex as being a mother, given the weight of the impression it leaves behind. In honour of Mother's Day, we asked "What does motherly love mean to you?," and four editors answered.
I once referred to my mother as a "gunpowder dragon cannon", and I meant every word. It was my best attempt at describing the sheer strength of the woman. She's ferocious, relentlessness, and an icon of badassery. Growing up, we would joke about her likeness to Lois from Malcolm in the Middle.
How does this tie into motherly love, however? To me it's the pairing of this tenacity with an undeniable, unparalleled warmth that can only coexist inside of a mother. To possess both qualities in equal measure is unique to her role and my mum can be as gentle as she is fierce.
Combining these admirable traits, she raised me and my brother to prioritise emotional strength. My childhood home offered an open environment for honest conversation, and however ugly things may have gotten at times (because we're all teenagers at some point), nothing was swept under that emotional rug that can weigh heavy with burden. I am light and fabric-free — though most definitely an over-sharer! Through the strength and softness of motherly love, I learned to be vocal about my feelings and it is a tool I shall carry through life.
— Lucy Kenny, assistant editor, social media and trending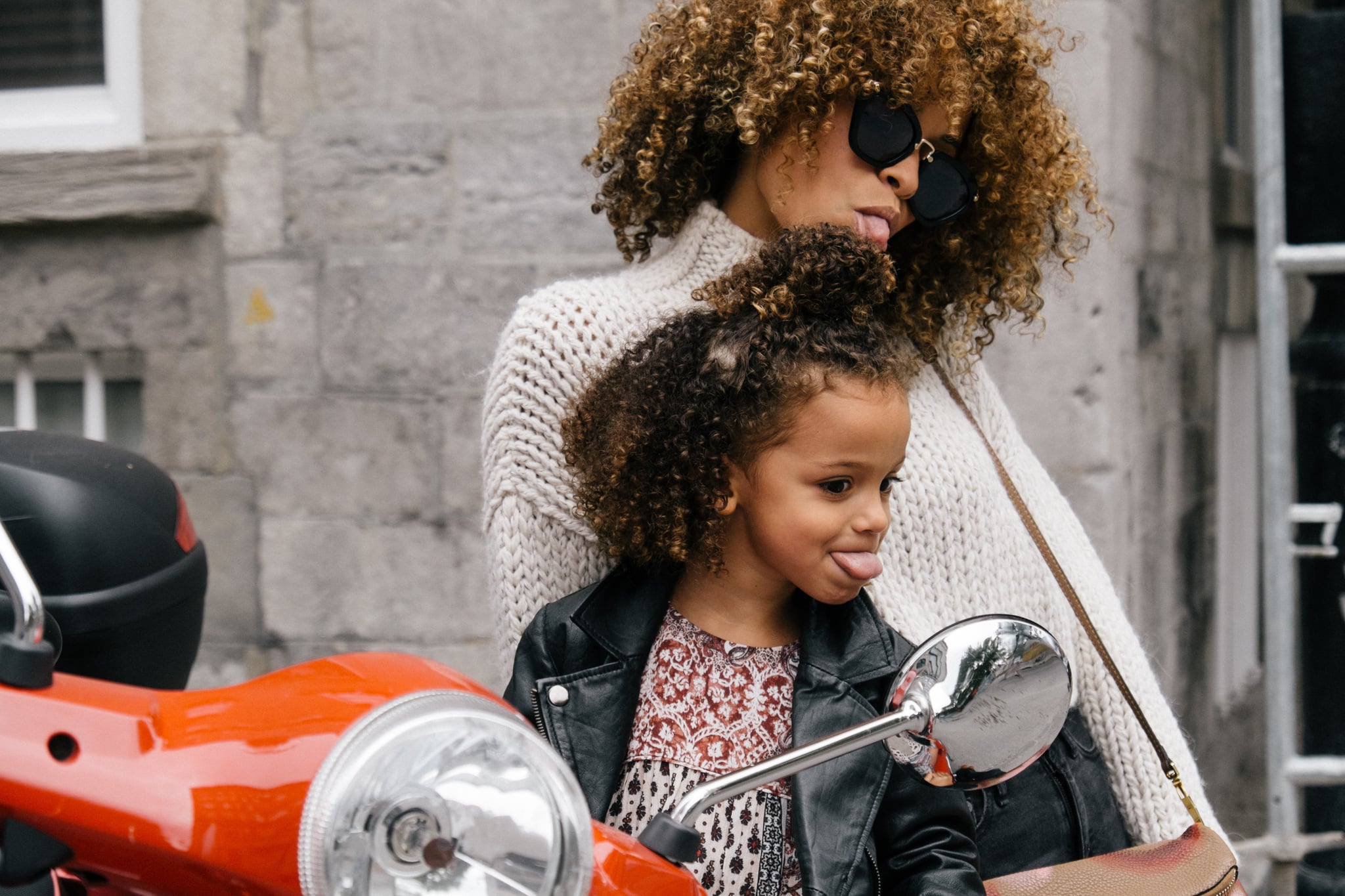 To me, motherly love is that steady heartbeat I've heard and felt at literally every high and low point of my life.
Any time my family and I moved into a new house, in a new town (and often in a new country), I'd curl up next to my mum, amongst dozens of cardboard boxes, and she'd convince me it would all be all right. My head nuzzled under hers, that heart beat pulsing in my ear.
To me, motherly love is that steady heartbeat I've heard and felt at literally every high and low point of my life.
Any time a boy broke my heart (which happened a million times over), she'd remind me that I was strong, bold, and independent — that the next boy (though unnecessary) would be even kinder, even better, and it all got a little easier with time. And through the tears that had practically matted my hair to my face, that heart beat was still there.
Any time I graduated from, well, anything — pre-school, high school, uni — she was there. Matching my elation (and mild anxiety). Our hearts beating equally excitedly.
My mum is the epitome of motherly love. She's warm and open and honest and endlessly thoughtful, but, perhaps most importantly, she is always, always there. She's that steady heartbeat in my life that constantly reminds me things will be all right. And my GOSH, how lucky I am to have that reliable, lovely (and might I say, badass) woman as a mum.
— Genevieve Wheeler, contributor
Motherly love is what my mum gave me: unfailing support in every way she could, while instilling values in me that she considered to be important: kindness, tolerance, patience, personal responsibility . . . but most importantly, frugality. Short of "will you tidy your room", the phrase I heard most frequently as a child and teenager was probably "you could make that for half the price".
Mum was an only child, and she and my nan were masters of stretching out a budget. They would never buy something if they could make it. They taught me to knit and sew, and encouraged my enthusiasm for craft and art (and I do mean enthusiasm, not skill!). They're a huge part of the reason I became so interested in clothes, and eventually pursued a career writing about fashion. The women in my family really valued the importance of looking smart and well put-together. I grew up hearing so many stories associated with clothing: mum as a teenager, travelling from Walsall to London to buy boots at Biba after seeing them in a magazine. Nan making fancy dress costumes and ballroom dancing outfits. My granddad visiting mum in college, and a member of staff telling him she was the best dressed girl on campus. I coveted hats and coats from nan's wardrobe, pored over pictures of mum in her handmade wedding dress, and bemoaned her for getting rid of all her '60s dresses when they came back into fashion in the '90s. I look back fondly over the Saturday shopping trips we'd take to Birmingham, wasting hours trawling the racks of long-forgotten shops like C&A and Mark One, and buying fabric in the rag market for sewing projects using patterns that came free with mum's copies of Prima and Essentials magazine.
For years, I never bought anything unless it was on sale. Even now, when I am lucky enough to be financially stable, I balk at the stupidest things; having to pay £3 shipping on a £60 dress, booking fees (ugh!), even buying something in a shop that won't accept AMEX (mamma needs her Airmiles). I will go massively out of my way to save a few quid, and that's because mum made sure I understood how lucky I was to have that money in the first place, and that every penny saved is a penny that can be used elsewhere. She and I still WhatsApp each other pictures of the bargains we've found, and yes, she's still much better at it than me!
— Gemma Cartwright, senior editor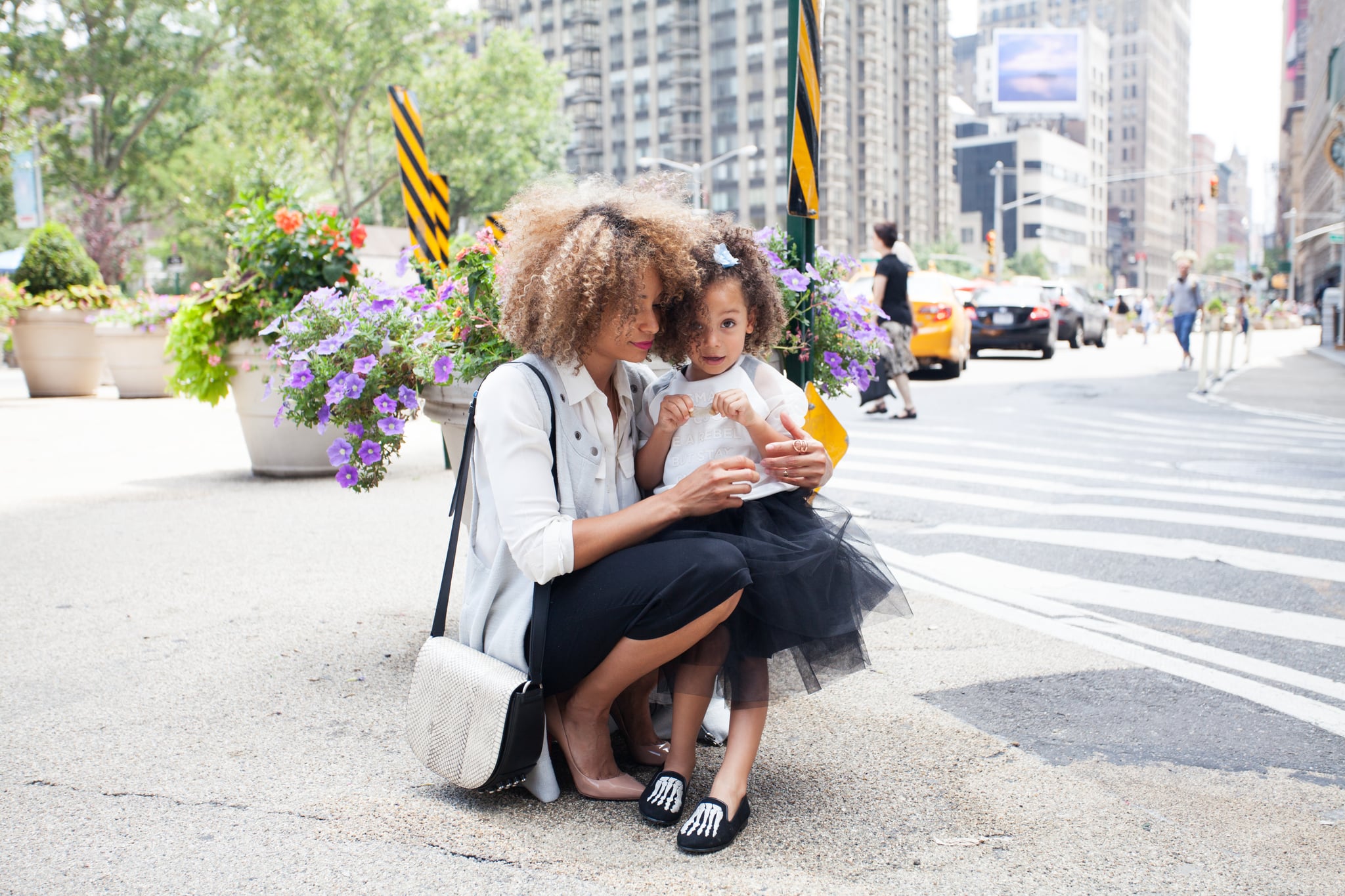 To me, motherly love is having a female figure that I can share everything with, someone who will always support me through sh*tty situations, and someone who plays the father and mother figure in one, (and crushes it). Motherly love is my mum and I both being bored and knowing damn well we'll end up in Sainsbury's and Starbucks for fun, then get back in the car and say "we're easily pleased." Motherly love is having a Mean Girls-style cool mum who used to sleep on my floor at my uni halls so we could hang out and spend the weekend together. Motherly love to me means having a role model who has always shown my brother and I that you don't need to rely on anyone else to be a successful, hard working, and a kind person.
— Tori Crowther, assistant editor