How to Write the Best Bumble Bio — Plus, 15 Ideas
How to Write the Best Bumble Bio, According to a Bumble Insider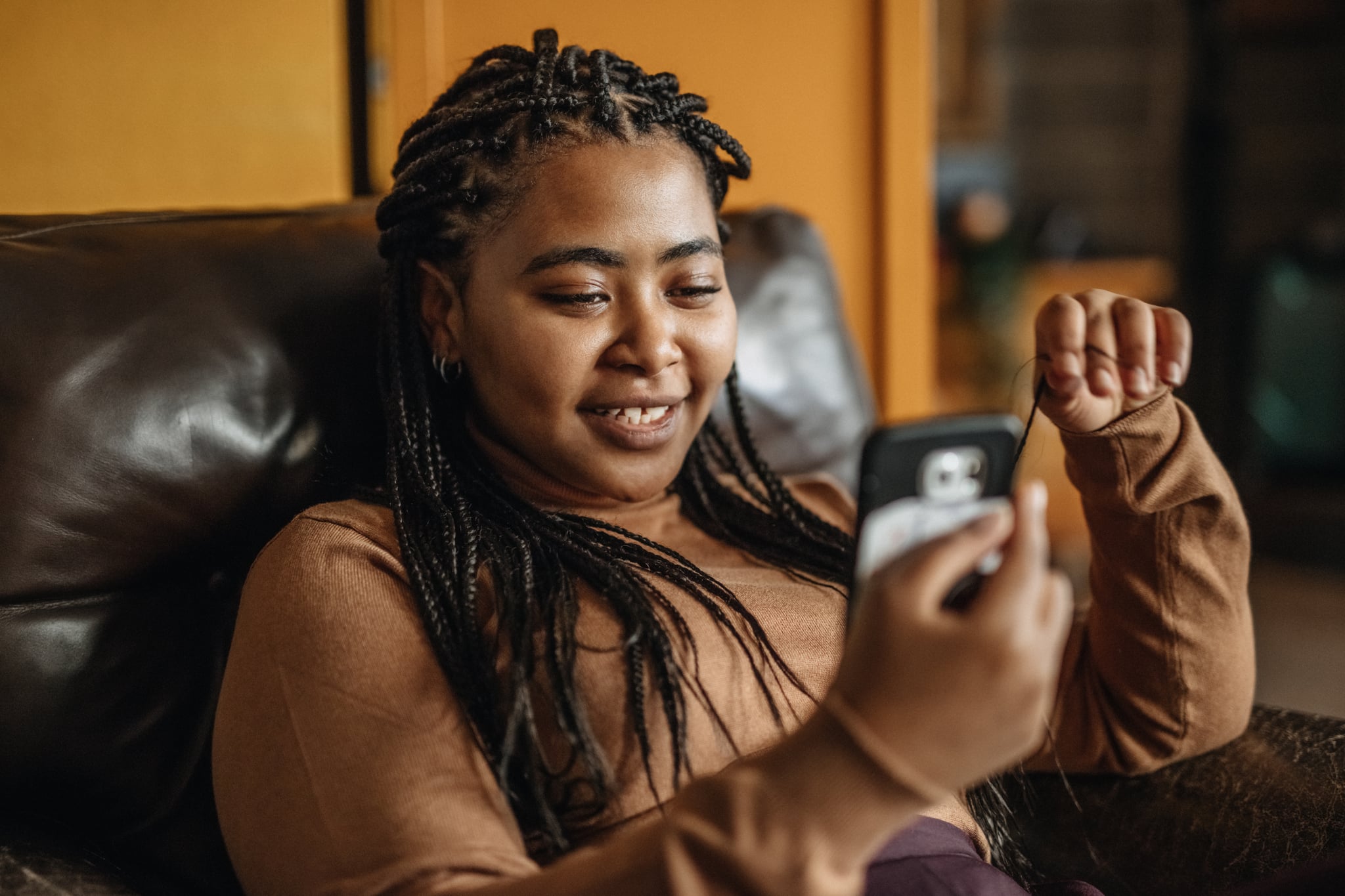 OK, so, you officially downloaded Bumble, picked out your best dating-app-friendly photos, and brushed up on some pickup lines. Now, it's time to create the perfect Bumble bio. But where do you begin? If you're stumped, we totally understand.
Creating a bio that stands out may sound like an intimidating task, but it's super important you don't skim over this step. According to Bumble's data from April, "those who added a bio to their profile experienced an increase in their average number of monthly matches than members who didn't," a Bumble spokesperson says. Clearly, it's important for a better dating experience.
But just because crafting a bio sounds intimidating doesn't mean it has to be. Really, it starts with thinking about all of the things that make you you. With the help of a Bumble spokesperson, here are some tips and ideas on how to craft the best Bumble bio to score quality matches.
Tips on How to Write the Best Bumble Bio
Complete your entire profile first. Before deciding on what to include in your bio, Bumble recommends filling out the rest of your profile. Add to your "Interests," "Basics," and "Lifestyle" badges, which will give people an idea of who you are and what you're looking for. Then, take a look at your profile and decide what about yourself is missing from it. Per the Bumble spokesperson, some of the most popular Bumble profiles included information on a user's dating intentions, exercise interest, and zodiac sign.
Highlight the things that matter to you. The Bumble spokesperson said this will help to make sure you're matching with people who share similar interests as you. For example, if it's important you match with a fellow dog-lover, make sure you mention something about your own dog (or the type of dog you want). To stand out from the billion other profiles that mention a dog, don't be afraid to add some spice to your profile. "Try to jazz your bio up a little by exaggerating your statements or cracking a joke," the Bumble spokesperson says. Just remember, brevity is key.
Focus on the positive and not the negative. Bumble data shows that positivity is one of the most important traits for Bumble members worldwide, according to the spokesperson. Instead of listing out what you don't want in a partner, hone in on what you do want. "Focusing on what you do like can be a much better way to find someone who ticks all your boxes," the rep says.
Ask those closest to you what makes you special. Ask your friends or family what key things they think a date should know about you, the Bumble spokesperson suggests. "They won't overthink it in the same way you might."
Once you're ready to write your bio, here are some ideas to get the juices flowing. Feel free to copy and paste, or tailor the below to your individual preferences and needs.
Funny Bumble Bios
"I would sell my soul for an unlimited supply of my mom's homemade dumplings."
"If you're not messing up the lyrics to 'Fergalicious' with me, I don't want it."
"My definition of loving me unconditionally is always giving me the last mozzarella stick. 🤷‍♀️"
"As an English student, you will 1,000 percent make my day if you prove you know the difference between your and you're."
Best Bumble Bios
"If you're down to rave with me, you have my heart."
"Looking for someone who also has an adventurous palate!"
"I'm DTF. Yes, that's down to food — always."
"If attending a Saturday morning SoulCycle date is your idea of 'fun,' I'm yours."
"Team sweets > salty. Don't agree? Give me your best argument."
Sexy Bumble Bios
"Ice cream is my second favourite thing to eat in bed."
"Looking to cook my famous lasagna in exchange for you showing me your favourite bagel spot the next morning."
"Nothing will turn me on more than a match who knows their Harry Potter."
"If you like Pizza Hut breadsticks, Taylor Swift, and butt plugs, we'll get along just great."