Can We Trust the Police Following the Casey Review?
The Met Is "Institutionally Racist, Homophobic, and Misogynistic" — How Can We Trust Police Again?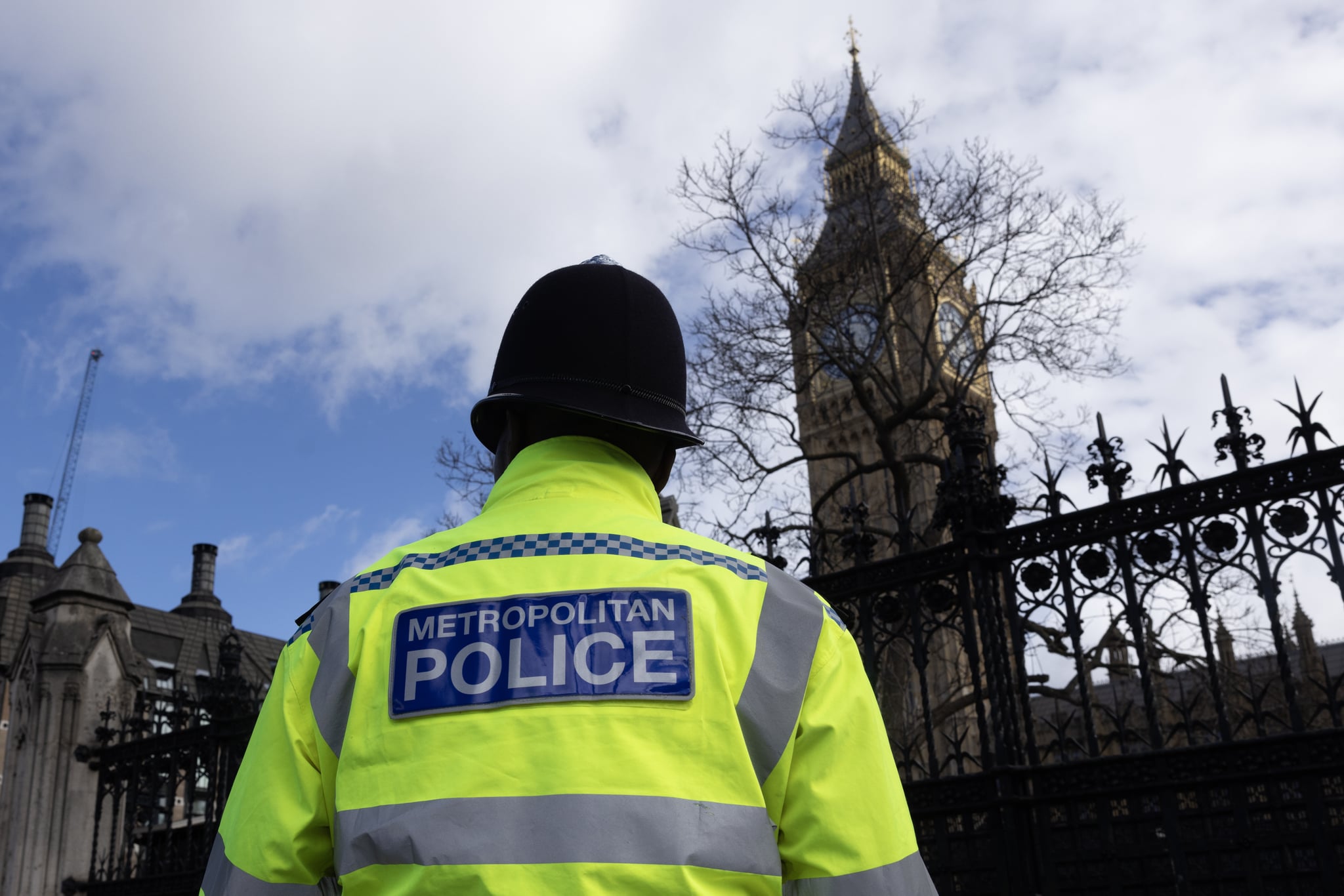 It's been two years since Sarah Everard's tragic murder that rocked the nation in March 2021. Her death, at the hands of serving police officer Wayne Couzens, caused fear, frustration, and outrage that someone in a position of trust and power could commit such a heinous act. Following his arrest and sentencing to life imprisonment, a report was commissioned by The Metropolitan Police into its conduct. The review by Baroness Louise Casey was published on 21 March 2023 and the findings are, quite frankly, despicable. It states that the force is "institutionally racist, homophobic, and misogynistic", and that the largest force in Britain needs a "complete overhaul".
Casey's report has unpacked a range of issues within the organisation, including the support it provides for officers and staff, discrimination, standards, the way it deals with protecting women and children, and wider effectiveness within the operation. The review, which spans 363 pages, documents evidence of organisational-wide bullying, racist outlooks, and "deep-seated homophobia" within The Met, which has amounted to "systemic failure across the system".
The sad reality is that many of the findings from the new report are not even new. Back in 1999, an investigation by William Macpherson, which looked at the way The Met Police handled Stephen Lawrence's murder, echoed similar sentiments to Casey's report. It found "institutional racism" which, unsurprisingly, has not improved in 20 years. But is it any wonder that The Metropolitan Police has been found to yet again foster an environment of toxic and bigoted views and actions when convicted serving police officers like Couzens and serial rapist David Carrick had multiple warnings swept under the rug by the very force we are supposed to trust?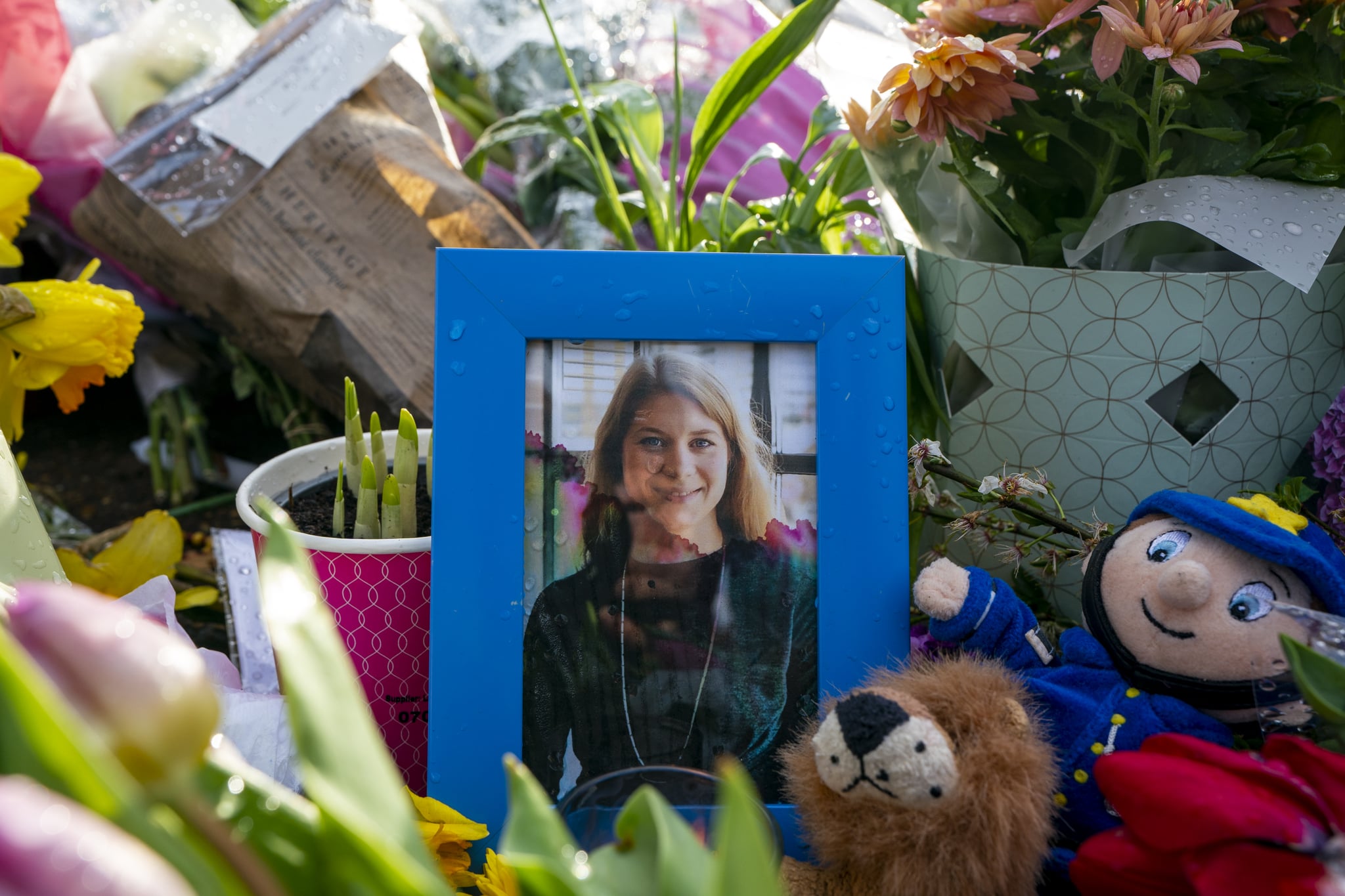 Emma-Jane Taylor, an advocate for sexual abuse survivors, experienced the same sexual harassment that Couzens committed just days before he abducted, raped, and killed Everard: indecent exposure. Couzens had three separate counts of indecent exposure which were not recognised, and he wasn't charged with, until it was too late; he had already taken the life of the 33-year-old.
Taylor became a victim of "flashing", as it is more commonly known, at her local gym, but the report was not taken seriously by police officers. Like many other victims of this crime, her case was subsequently dropped after the perpetrator did not prove he intended to "cause alarm or distress" with his actions. "They should be taking these conversations seriously," Taylor tells POPSUGAR. "I, as a woman, didn't feel heard," she adds, explaining how her statement was taken a painstaking nine days after she reported the crime to Thames Valley Police.
"[The police officer] told me he was tired, he'd been up early, he didn't seem to know the case."
"[The police officer] told me he was tired, he'd been up early, he didn't seem to know the case," Taylor says. She was later handed over to a female police officer in the same force, but she wonders how women and girls who are victims of sexual assault can ever trust the misogynistic organisation to keep them safe. "Why are we sending in men? Clearly, we need the empathetic ear of a woman to ensure the statement is taken clearly, the women are being supported, and the women are being considered," Taylor says. "I hate to say it, but some men just don't offer that." As per The Mirror, Thames Valley Police said: "It would be inappropriate for Thames Valley Police to comment about an ongoing complaint."
This behaviour is not exclusive to The Met Police. Those in forces across the country have not only been allowed, but encouraged, to treat women, POC, and LGBTQ+ communities appallingly. On Twitter, a thread from BBC Presenter and Broadcaster Richie Brave went viral after he asked his Black followers to detail their own experiences with the police across the UK, and some of the replies are stomach-churning. Lola OJ, a lawyer who studied in Hertfordshire, told how officers "laughed and made me cry" after being arrested over a £15 taxi fee, which she had in fact paid. In Liverpool, a Twitter user who goes by the handle @tbugembe was "breathalysed at 10pm after driving home from a night shift in my scrubs". Twitter user @MIDNIGHT_ANON described how she was arrested at age 13 in Hertfordshire for theft by finding a handbag with her friends, though she was the only child they took to the station.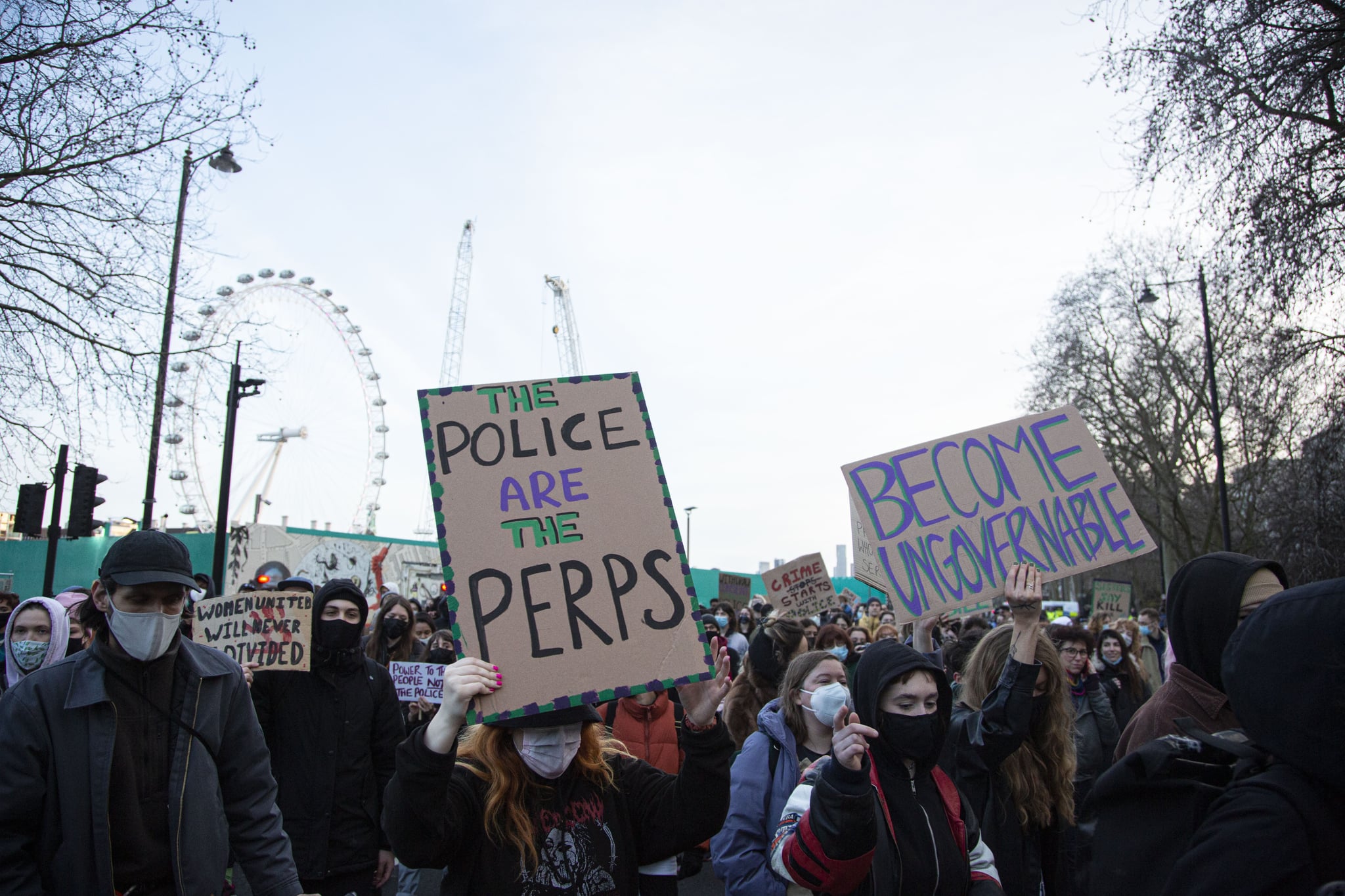 "I think institutions across the country could probably come under the same kind of review from Baroness Casey," Taylor explains, acknowledging that a lot of work needs to be done within all police forces to bring positive change — including the way in which officers are screened in the first place. "I think there are some good officers out there, and the good officers are going to be the ones that need to incite a lot of the change," she says. "I'm sure many will still go untouched because the process is now long, and a huge investment of time and money and resources to get out the bad ones and ensure that The Met are squeaky clean."
Commissioner Sir Mark Rowley responded to the review: "This report needs to lead to meaningful change. If it only leads to pillory and blame of the exceptional majority of officers then only criminals will benefit. We need it to galvanise Londoners, the dedicated police majority and politicians to coalesce around reform and the renewal of policing by consent for the 21st century." As for the future of policing in this country, we can only hope that this report really is a new start; after all, something's got to give.