Boris Johnson Announces Three Tier Covid Alert Levels UK
Here's What the New "Three Tier" Coronavirus Alert Level Rules Mean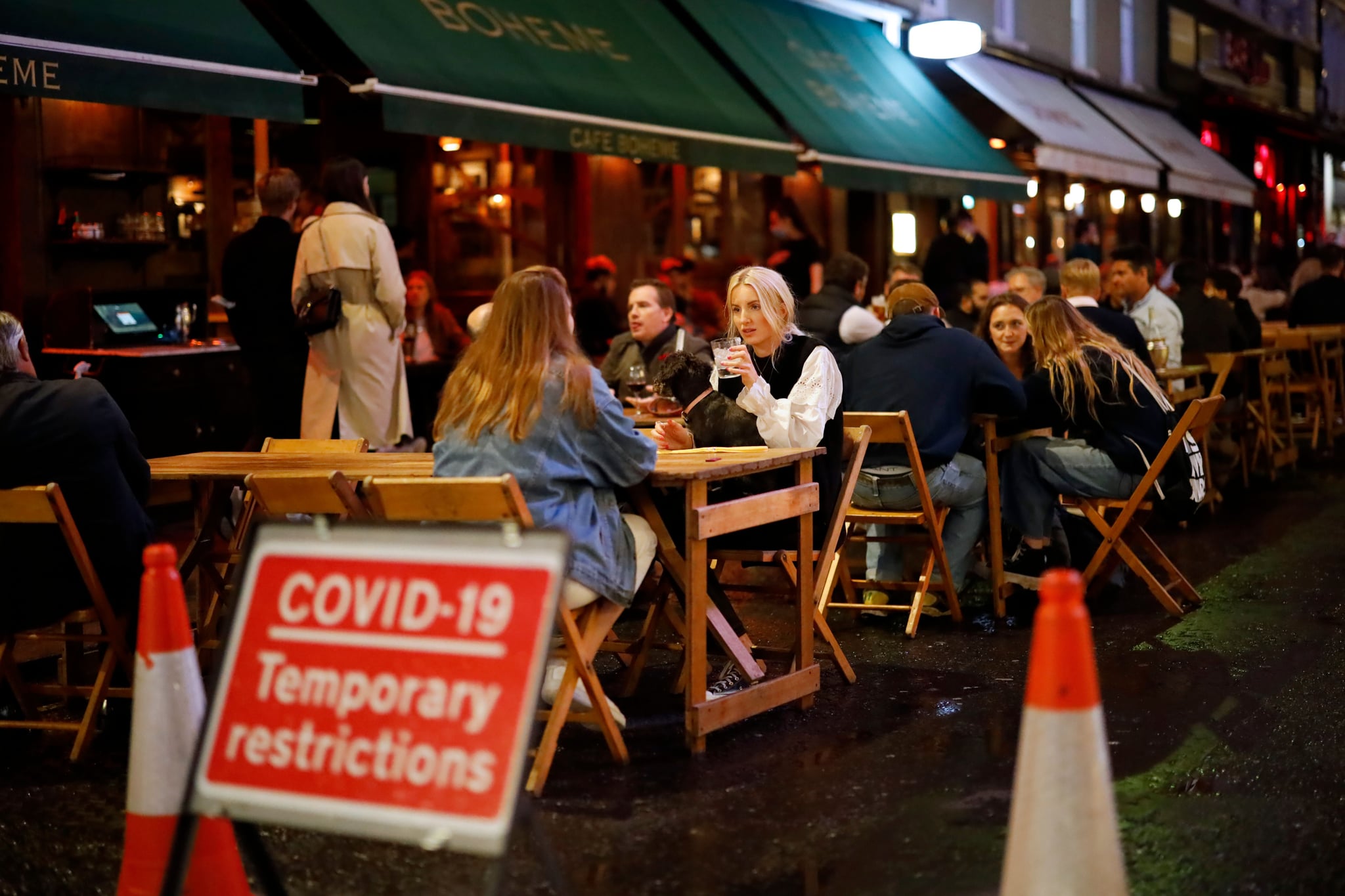 On Monday, Prime Minister Boris Johnson announced a new "Three-Tier" lockdown system for managing the spread of the coronavirus. The announcement comes after the UK is seeing a sharp rise in positive coronavirus cases and news that more patients are in hospital today versus when the UK went into national lockdown in March.
What Is the "Three-Tier" Coronavirus Lockdown System?
The three-tier COVID-19 alert level system breaks down the severity of coronavirus cases in certain areas of the UK and alerts people of the lockdown rules being implemented as a result. The three tiers are: medium, high, and very high.
Tier One - Medium — The medium alert level sees both the rule of six (social gatherings of more than six people are banned) and the 10 p.m. curfew for pubs and restaurants still apply. This level will cover a significant area of England.
Tier Two - High — The high alert level reflects the interventions currently in place in local lockdown areas in the UK. The primary focus of this level is to reduce household to household contact. This means that all household mixing indoors is banned and the rule of six applies outdoors in public spaces. Households are not allowed to meet in pubs or restaurants but are allowed to meet (maintaining the rule of six) in outdoor restaurant seating areas and pub gardens. Areas in the UK that are currently in local lockdowns will automatically move into this high alert level.
Tier Three - Very High — The very high alert level applies to areas where the transmission rates are rising rapidly and there is increasing pressure on the NHS. This level prohibits households mixing indoors and in private gardens. In addition to this, bars and pubs will close, unless they can operate as a restaurant. Very high level areas will work with local authorities and government leaders to assess further restrictions on the hospitality sector, leisure venues, and personal care (including salons), which may be forced to close.
Schools in all three tiers will remain open.
When Will the "Three-Tier" Coronavirus Lockdown System Be in Place?
The three-tier alert system is expected to come into effect from Wednesday 14 Oct.
How Does this Effect Local Lockdowns?
Local lockdown areas will automatically be placed into the high alert level. These areas include, Greater Manchester, Nottinghamshire, East and West Cheshire, and Birmingham, among others. Liverpool and the rest of Merseyside will be placed into the very high level.
How Do I Check Which COVID-19 Alert Level I Live In?
Boris Johnson announced that a postcode checker launched on the government website to ensure people can check what tier applies to the areas they live in.