Best Bikini For Moms
I'm Doing a Happy Dance Because I Finally Found the Best Bikini For This Mom Bod
As POPSUGAR editors, we independently select and write about stuff we love and think you'll like too. If you buy a product we have recommended, we may receive affiliate commission, which in turn supports our work.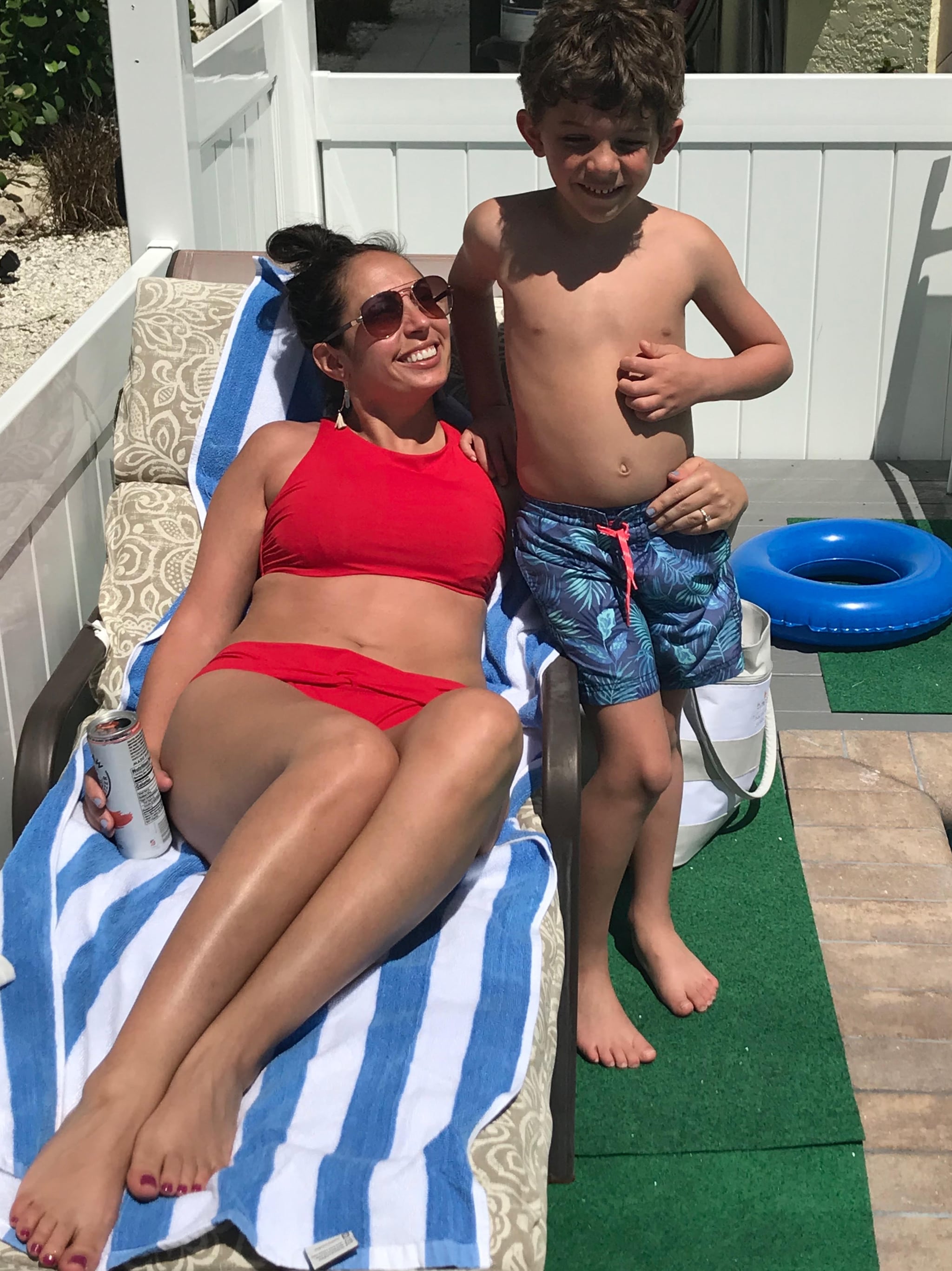 I recently tried on what felt like 100 bathing suits before a family holiday. Because let's get real: this mom-of-two bod seems to continue to change. My only requirement for hitting the beach with my kids is comfort, so I set out to find just that — a swimsuit that I felt the most comfortable in. And after hours of shopping in stores and online sitting on my couch, I finally found the perfect bikini from Athleta.
After I struck out at a few stores in the mall, I sat down and took to the World Wide Web, figuring there had to be something. My plan was to buy several bathing suits, try them on when they arrived, and find what worked for me. Then, I'd just return everything that didn't. I've always felt most comfortable in a bikini; I think one-pieces are just the worst. I find yanking up a one-piece suit only to yank it back down every time you have to pee a real pain in the butt. I also gravitate toward bikinis because I want my daughter to see that I'm proud of my imperfect mom bod. To give you a sense of my requirements for any bikini: I do have the lovely kangaroo pouch as proof that I carried two beautiful children inside of me. No number of sit-ups or burpees will make my pooch go away, and I'm just fine with that, but I want to make sure no swimsuit accentuates it. And I always want to make sure I can move around without, you know, exposing myself. So I set about ordering bikinis from several retailers to see what worked for my body.
After loathing a few bikinis from some major department stores, I practically jumped out of my pants when I opened my Athleta package — I fell in love with BOTH the top and the bottoms. They have the most perfect Maldives High-Neck Bikini Top ($69) for moms. Essentially, it's a waterproof sports bra. I chose bright red because, well, why not? This high-neck bikini top felt beyond comfortable the second I tried it on. It fit snugly, so I never had to check to make sure that my tatas were in place but not so tight that it was restrictive. And once we were on holiday, I was able to swim freely with the kids in the pool and kick the soccer ball around on the beach, without having to readjust my bust.
And the bottoms? They felt just as magical. The Twist Bottom ($49) from Athleta sits at the perfect place on my waist — not too high and not too low. Plus, the twist adds a little texture and interest to the suit and feels like it's covering up what it needs to (if you know what I mean).
Finding the perfect swimsuit as a mother can be tough. I didn't want to keep my cover-up on all day, but I also didn't want to be self-conscious either. Let's be honest: after kids, our bodies are just different — and that's OK. This high-neck swimsuit from Athleta was a no-brainer for me because it felt the best and gave me the opportunity to enjoy my holiday without fidgeting with a suit that just wasn't made for a mother, or my body. I'll be wearing it proudly all Summer long.
Image Source: Angela Anagnost-Repke