Can You Get a Real Christmas Tree on Amazon?
Amazon Will Begin Delivering Live Christmas Trees This Year Because Tradition Is Dead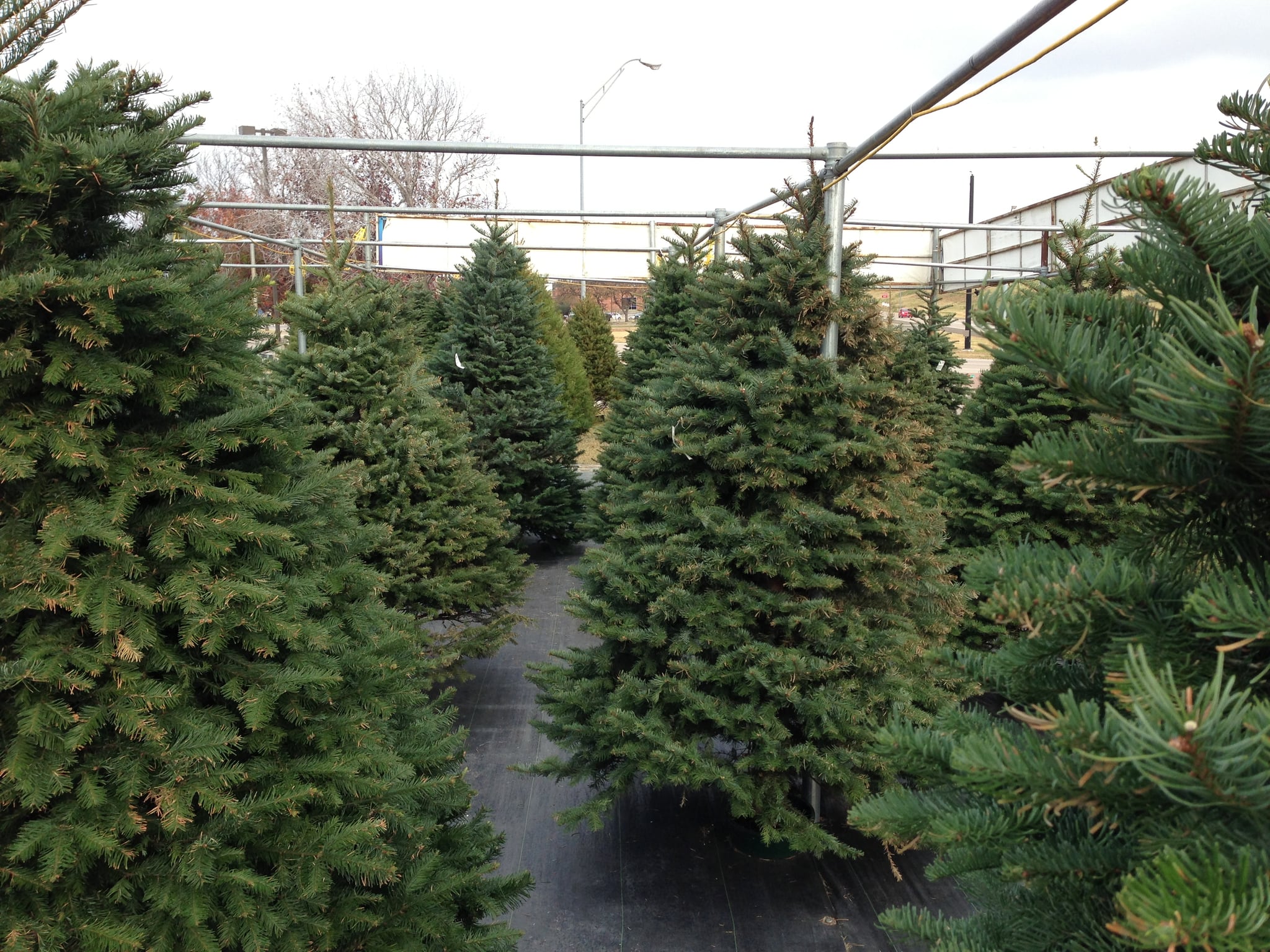 If you love driving an hour away to go wandering into the woods in search of the perfect Christmas tree, and if you love chopping it down, affixing it to the hood of your car, and traipsing it into your home, pine needles be damned, the following news isn't for you.
But if the idea of schlepping home a fresh Fraser fir from even the tree lot down the block seems like too much work, Amazon is ready to solve your holiday stress. Yep, for the first time, Amazon plans to sell and ship fresh, full-size Christmas trees straight to your front door beginning in November.
The trees, which will be sent within 10 days of being cut down, will arrive bound — without water — in a typical shipment box. Some will even qualify for free Prime shipping, and Amazon will offer preorders so shoppers can choose a convenient delivery date.
Although the online retailer sold real trees last year, they were all shorter than three feet. This time, users can choose among firs, spruces, and pines and select one up to seven feet tall. For instance, a seven-foot Fraser fir from a North Carolina farm will cost $115. Trees aren't the only real items up for sale online; Amazon will also be selling fresh garland, wreaths (for roughly $50), and select holiday plants.
As for next year? Who knows — maybe families can ask Alexa to decorate their tree for them!