135 Cool Names For Babies in 2023
The Coolest Baby Names of 2023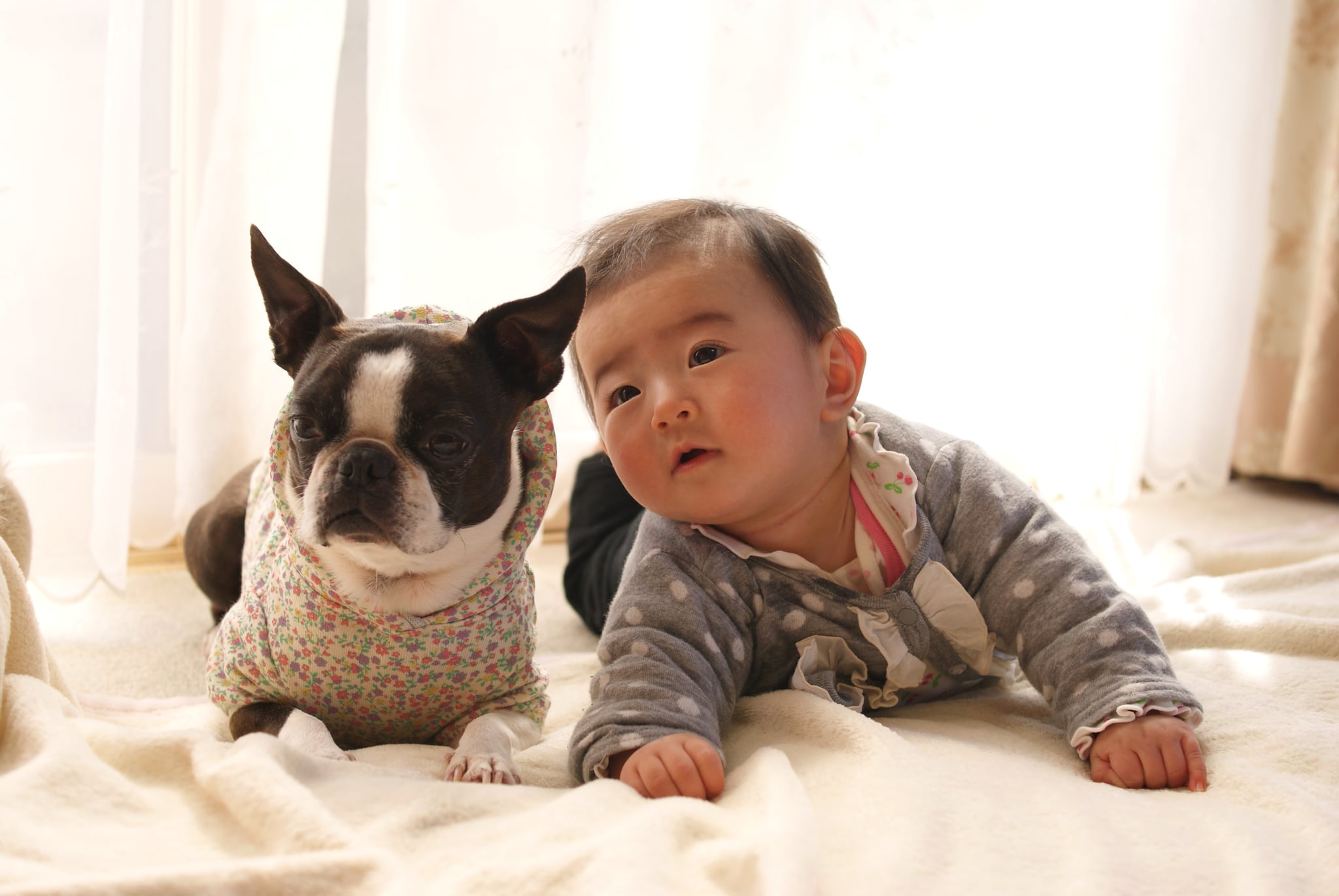 The word cool likely means very different things to very different people, yet there's something universally "cool" about picking a baby name like "Axel" or "Crew" for your child. Yet for many parents, the concept of naming can be the most daunting part of preparing to have a baby, partially because a kid's first name could inform their future identity, individuality, and even personality. It's also likely one big question festers in your mind as you scroll through endless lists of baby name ideas: "should we go traditional, or should we go the cool route so our child can stand out?"
Fortunately, if you decide you want to go for something "cool," you can define what exactly "cool" means to you. Because picking any baby name can be hard, though, we've curated a list below of cool baby names to make things easier. Whether you interpret cool as popular, rare, fashionable, or having sentimental meaning in your culture, this list will meet all your naming needs.
Scroll through for some pretty cool names for girls and boys that any child will say with pride as they grow up.
Cool Names For Boys
Ace: Latin — One; unity
Arlo: Irish and English — "Between two hills"
Axel: Scandinavian — "Father of peace"
Beckett: English and Irish — Beehive; little brook; bee cottage
Bishop: English — Occupational name; overseer; guardian
Bowie: Scottish — Blond
Brooks: English — "Of the brook"
Bryant: Irish — Strong, virtuous, and honorable
Camden: Scottish — Winding valley
Chance: French — Chancellor
Colt: English — Young horse
Crew: English — "Fort near a slope"
Dallas: Irish — Skilled
Duke: English — Leader; English rank of nobility
Easton: English — "East-facing place"
Eddison: English — "Son of Edith or Adam"
Ellis: Welsh — Benevolent
Ender: Turkish — Very rare
Felix: Latin — Happy; fortunate
Flynn: Irish — "Son of the red-haired one"
Fox: English — Animal name
Greyson: English — "Son of the steward"
Griffin: Welsh — Strong lord
Holden: English — Hollow valley
Hugo: Latin — Mind; intellect
Jace: Hebrew — "The Lord is salvation"
Jagger: English — Occupational name; carter
Jax: American — "God is gracious"
Jett: English — Excellence; stone
Jones: English — "God is gracious"
Kai: Hawaiian — Sea
Knox: Scottish — Round hill
Leo: Latin — Lion
Lincoln: English — Town by the pool
Maverick: American — Independent; nonconformist
Max: Latin — Greatest
Miller: English — Occupational name; grinder of the grain
Orion: Greek — Constellation; hunter; mountain dweller
Oscar: English and Irish — God spear; deer lover; champion warrior
Otis: German — Wealthy
Peyton: English — "Fighting-man's estate"
Phoenix: Greek — Dark red
Pierce: English — "Son of Piers"
Porter: French and Latin — Carrier; gatekeeper
Roman: Latin — Citizen of Rome; strong; powerful
Rowan: Scottish and Irish — Rowan tree; little redhead
Ryder: English — Messenger; cavalryman
Smith: English — Blacksmith
Thompson: English — "Son of Tom"
Wilder: English — Wild; passionate
Wyatt: English — Brave in war
Xavier: Basque — New house
Zayn: Arabic — Beauty; grace
Cool Names For Girls
Ada: German — Noble; nobility
Aiden: Irish — Little and fiery
Alma: Latin — Nurturing; soul
Anais: Hebrew — Grace
Arden: English — Valley of the eagle; high
Arya: Sanskrit — Noble; air; song
Audrey: English — Noble strength
Baker: English — Occupational name
Bay: Latin — Berry
Bea: Latin — Blessed; "she who brings happiness"
Beatrix: Latin — Blessed; "she who brings happiness"
Birdie: English — Bird
Blaire: Scottish — Dweller on the plain
Briar: English — A thorny patch
Brooklyn: Dutch — Marshland
Callie: Greek — Beautiful
Charlie: English — Free man
Clementine: French — Mild; merciful
Coco: French and Spanish — Pet name
Cody: English — Helpful; pillow
Cora: Greek — Maiden
Della: German — Noble
Dixie: Latin and French — Tenth; "I have spoken"
Ellie: English — Bright, shining one
Eloise: French and English — Healthy; wide
Embry: English — Flat-topped hill
Esme: French — Beloved; loved; admired
Everly: English — "Wild boar in the woodland clearing"
Evie: Hebrew — Life
Flora: Latin — Flower
Frankie: English — From France; free man
Hallie: English — "Dweller at the meadow by the manor"
Harley: English — The long field
Harlow: English — Rock hill
Harper: English — Harp player
Hazel: English — Hazelnut tree
Ida: German — Industrious one
Isla: Spanish — Island
Jade: Spanish and English — Stone of the side; gemstone
Jolie: French — Pretty
Joss: English — "The merry one"
June: Latin — Roman goddess
Kaia: Latin and Hawaiian — To rejoice; sea
Kira: Russian — Throne
Lace: English — "From Lassy"
Layla: Arabic — Night
Lennon: Irish — Lover
Lola: Spanish — "Lady of sorrows"
Lucy: English — Light
Luna: Latin — Moon
Mabel: Latin — Lovable
Mae: English — Bitter; pearl
Magnolia: French — Flower name; Magnol's flower
Maisie: Scottish — Pearl; bitter
Mila: Russian — Gracious; dear
Nella: English — Bright, shining one
Opal: Sanskrit — Gem
Parker: English — Occupational name; park keeper
Phoebe: Greek — Radiant, shining one
Piper: English — Occupational name; pipe or flute player
Polly: English — Drop of the sea; bitter; beloved
Quinn: Irish — Chief leader; intelligence
Rain: English — Weather name; abundant blessings from above
Ramona: Spanish — Wise protector
Rebel: English — Defiant
River: English — Bank of a river
Rogue: English — Fighter; unpredictable
Rosie: English — Rose
Ruby: Latin — Deep-red precious stone
Sadie: Hebrew — Princess
Sage: Latin — Wise; knowing
Sawyer: English — Occupational name; woodcutter
Shea: Irish — Stately, dauntless one
Sia: Old Norse — Victory
Stella: Latin — Star
Storm: Dutch — Windswept
Tallulah: Irish — Leaping water; lady of abundance
Vera: Russian — Faith
Willa: German — Resolute protection
Willow: English — Willow tree
Wren: English — Small bird
Xena: Greek — Guest