Cuisinart Ice Cream Soft Serve Maker
Cuisinart Sells a Soft Serve Maker and, OMG, the Kids Are Going to Love Me
As POPSUGAR editors, we independently select and write about stuff we love and think you'll like too. POPSUGAR has affiliate and advertising partnerships so we get revenue from sharing this content and from your purchase.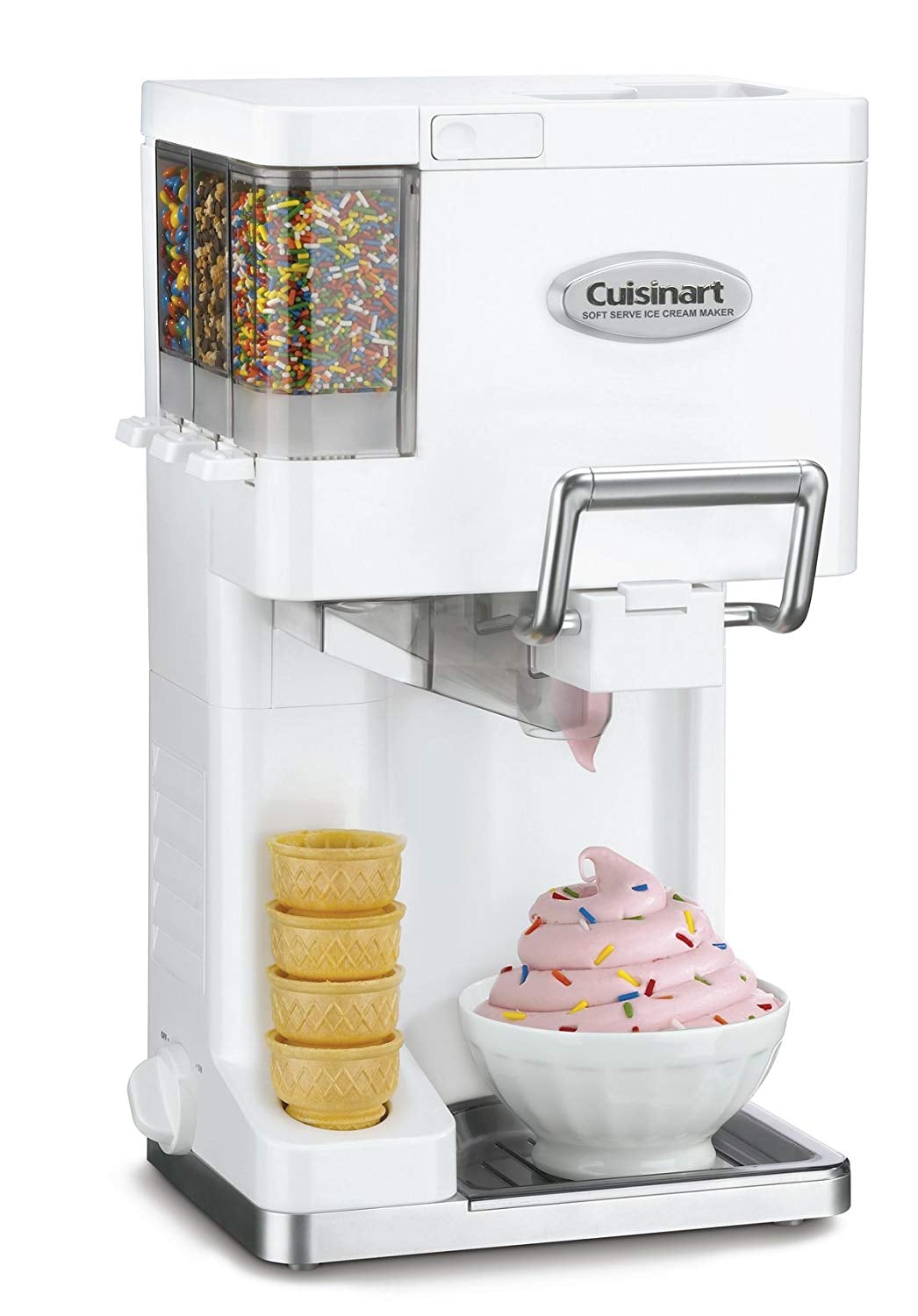 One thing I truly miss from my college days (and I suppose you can also add from my high school Souplantation-going days) is the soft serve machine. With no one operating or monitoring it, you really could go to town, dispensing as much vanilla, chocolate, or swirly goodness as you wanted. And the toppings — so many to choose from.
There's something truly memorable about having soft serve, and now thanks to Amazon, you can serve it up in your very own house. The Cuisinart ICE-45 Mix It In Soft Serve 1-1/2-Quart Ice Cream Maker ($69) is the real deal. Pull the lever, and dispense soft serve at your leisure. Store cones to the side, and pick from three toppings of your choosing, each with its own lever on the side. No more cleaning up after dinner and listening to the family groan (or yourself!) that they wish they had ice cream, because now everyone can.