Daughter Kicks Mom Out of the Delivery Room
This Mom Had the Best Reaction to Being Kicked Out of Her Daughter's Delivery Room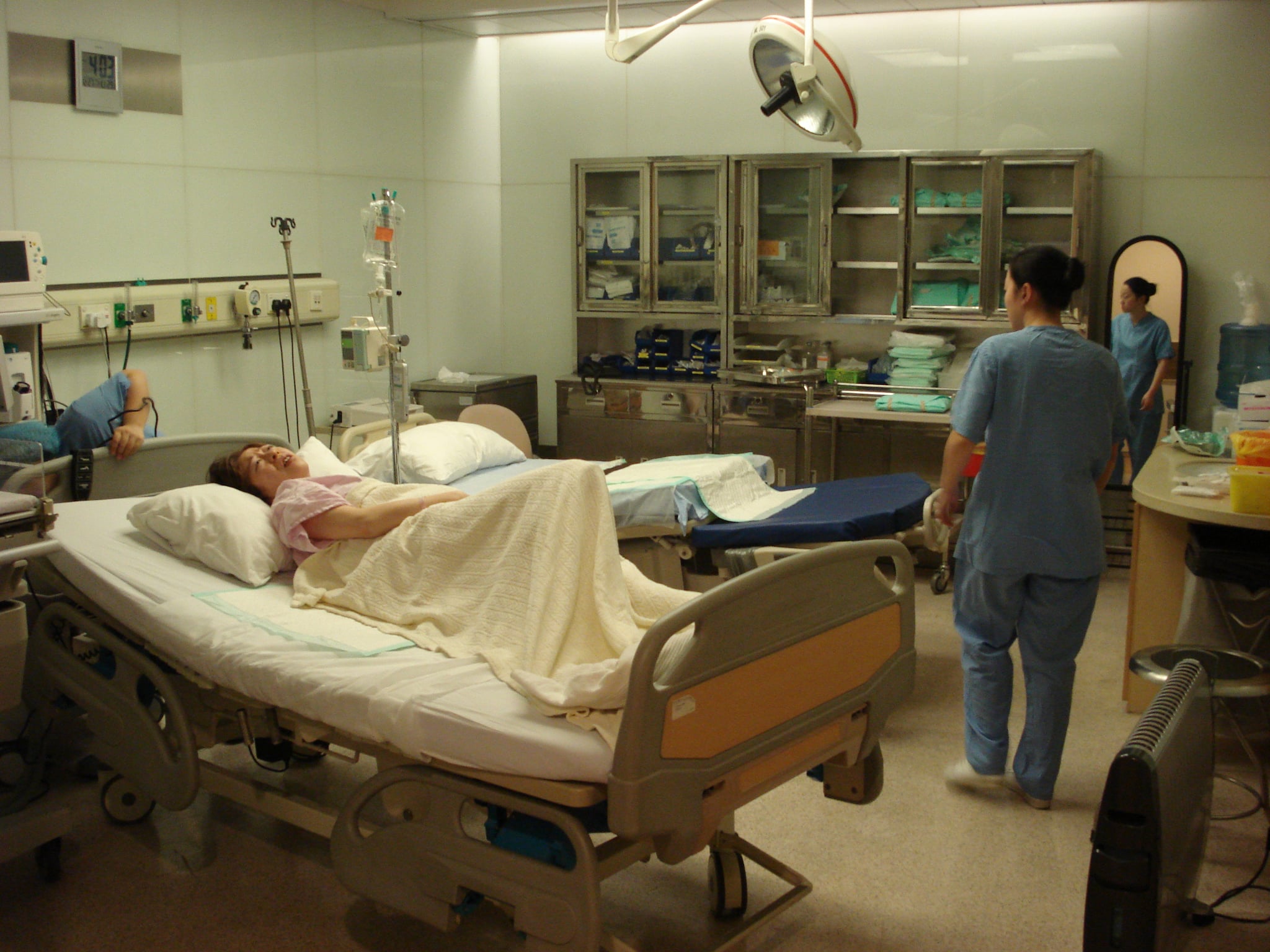 Reddit user Martella71's plan after finding out her daughter was pregnant was always that she would do anything to ensure the birth of her daughter's first child go as smoothly as possible — even if that included leaving the delivery room at her daughter's request.
The doting mom recently shared her delivery room experience in a thread on Reddit, and frankly, it should be required reading for every grandma-to-be.
She started off by making a pretty bold statement: "My daughter kicked me out of the delivery room . . . as was her right, and I fully support her in her decision to do so."
The mom explained that she was more than willing to help her daughter get to the hospital in the event that her husband was stuck working an overnight shift, which is exactly what happened.
"She's been in labor with her first child since yesterday evening. I drove her to the hospital because her husband, my son-in-law, was working an overnight shift," she wrote. "The plan was always to do that if she went into labor while he was gone, and she asked me many months ago if I would be in the delivery room with her. I said yes."
Although the mom admits she'd do anything to make her daughter more comfortable, she realises that the birth of a child can be beyond overwhelming.
"Last night I stayed with her until he got there at midnight, and around 2 a.m., my daughter looked at me and opened her mouth to say something, then closed it and looked over at her husband."
"I asked if she wanted me to go and give them some privacy. She breathed an audible sigh of relief and said, 'Yes.'"
At that point, the soon-to-be grandma took the hint.
"I asked if she wanted me to go and give them some privacy. She breathed an audible sigh of relief and said, 'Yes,' and when she started to apologise, I told her not to," she said. "I gave both her and my son-in-law a hug and went home to sleep. In the morning I saw a text from her that she was still in labor, so I went over to her house to feed her dogs and let them out."
The grandma-to-be didn't stop there. She made sure the new parents had nothing to worry about when they were finally able to bring their new bundle of joy home.
"I've been here cleaning and preparing freezer meals since then, and when I'm done I'll clean up the kitchen, feed the dogs again, and be on my way. When my grandchild is born they'll let me know. I'll only come to the hospital if they ask, and I certainly won't come here unless they ask. . . I've seen too many stories of overbearing grandmothers, and I won't be that."
In an update, Martella71 announced that her granddaughter was born at 9:24 p.m., after 24 long hours of labor. And as expected, this mom is "so proud" and "just all shook up." Aw!