Rumer Willis Says She Broke Her Own Water During Childbirth
Rumer Willis Broke Her Own Water While Delivering First Child: "It Was Crazy"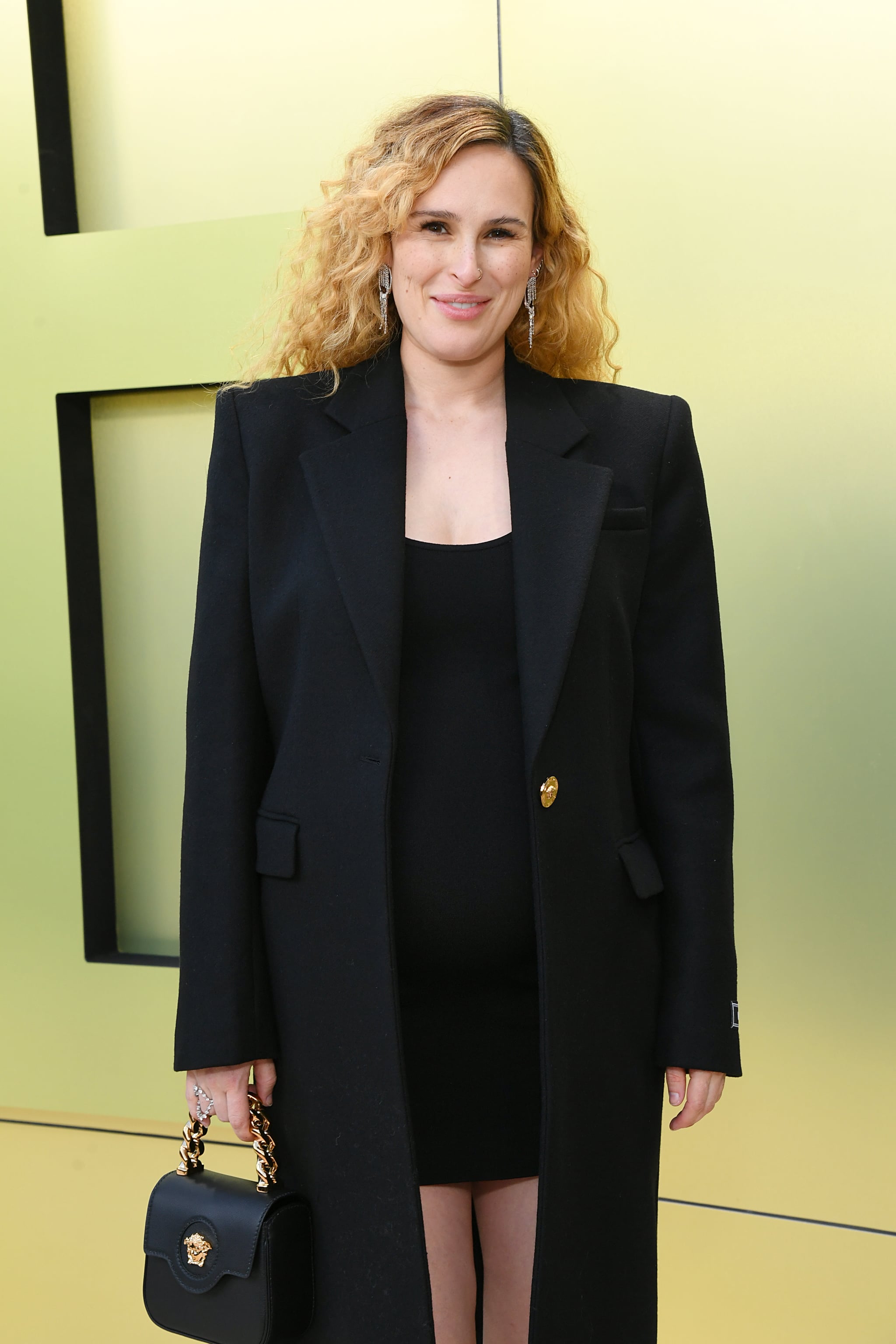 Rumer Willis (literally) took matters into her own hands while giving birth. In a 5 June conversation with the "Informed Pregnancy" podcast, the 34-year-old actor recounted her home birth in April, including the moment she broke her own water. According to Willis, the pressure started to escalate once her doula noticed she had gone from two to eight inches dilated within the scope of an hour. "She was checking me and felt my water bag bulging, but still not popping, which was wild. So I was like, 'Well, should we break it?'" Willis said. "'She goes, 'Well, you can.' I'm like, 'What? Are you serious?'"
With Willis in the bathtub, feeling ready to push, but her water still not breaking on its own, she decided to see if she could help facilitate the process. "I reached my finger up there," she recalled. "It was crazy. I could totally feel this little bag — it feels like a water balloon, but with a bit tougher skin." On the next contraction, Willis's doula advised her to try pushing against the water bag (also known as the amniotic sac) with her finger.
Thankfully, this strategy was a success. "I popped it," Willis said. "I think there's a photo of me and I just have this look of shock and surprise on my face. Because it's a different sensation when the water bag is pushing against your cervix to when the baby's head is."
According to Verywell Family, while breaking your own water is generally safe, there are instances in which complications can occur. Some such risks include fetal distress and an increase in fetal malposition. Breaking the amniotic sac should therefore be carefully considered with a medical professional or labour team.
With her water finally broken, Willis gave birth to her first child, Louetta. "My midwife and my partner caught her. It was the wildest thing," she said. "I looked at Louetta at one point, and I said, 'I missed you so much.' I thought that was so sweet because it truly was like this moment of, 'Oh, yes! We're back together,'" she remembered.
"This person who I've known and I've been waiting for forever, here you are."