Disney Christmas Socks Advent Calendar 2018
Disney's 2018 Christmas Sock Advent Calendar Has Arrived, and It's SO Cute!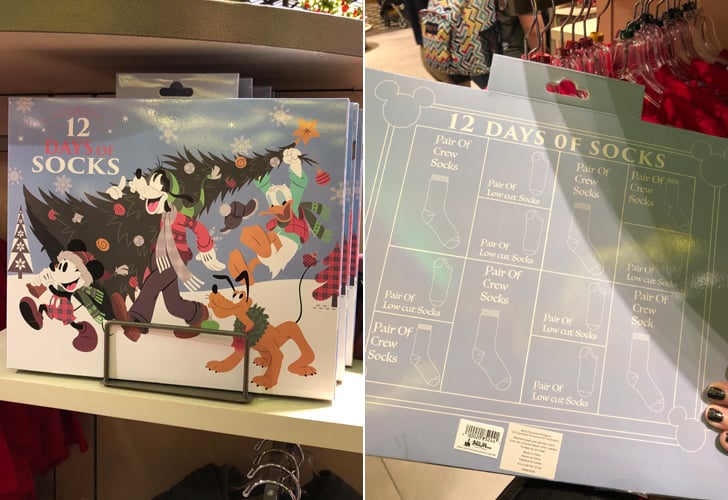 It really is the most wonderful time of the year! After Disney's 12 Days of Socks Advent calendar flew off of shelves last year, our favourite characters have been hard at work to produce a 2018 version, and it's finally here. Spotted at World of Disney in Disneyland's Downtown Disney and Walt Disney World's Disney Springs, the $30 Advent calendar is guaranteed to sell out. While Amazon retailers are selling last year's version, this year's 12 Days of Socks has only been spotted in Disney stores, along with its other exciting holiday merchandise.
Santa, between this Advent calendar and Target's Disney Princess sock-filled calendar, it's safe to say our wish lists are ready for your little helpers. After one Disney fanatic posted a photo of the new calendar on Instagram, fans immediately filled the comments with rageing excitement. "I NEED THIS ALL," one person wrote. With another adding, "Oh good grief. I am so in trouble this holiday season." BRB, running to get ours now!
Image Source: POPSUGAR Photography / Tara Block