Full House Gave John Stamos a Parenting Fear
The 1 Bizarre Parenting Fear John Stamos Had Because of Full House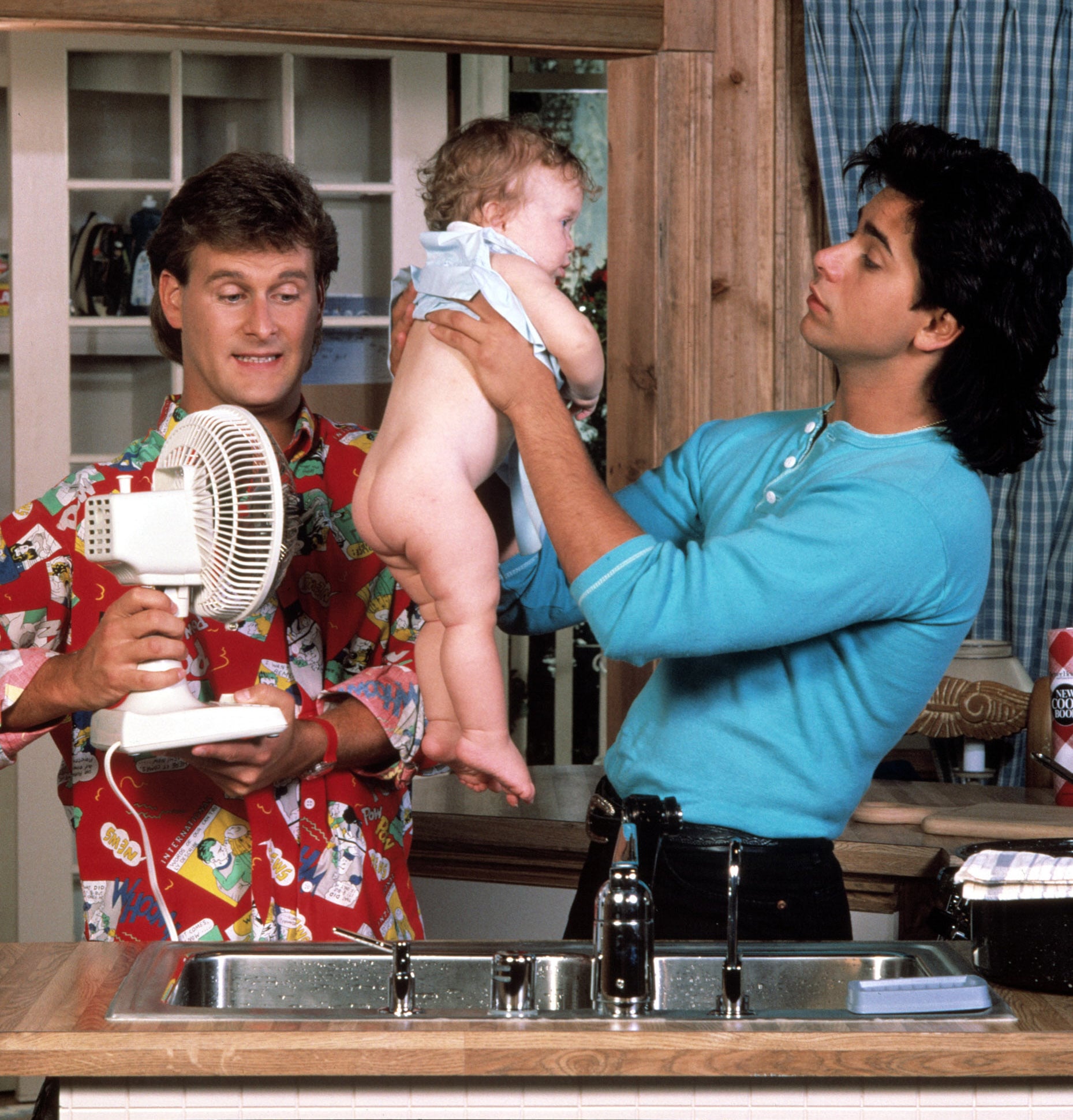 You'd think starring on a family-friendly show like Full House for eight years would prepare Uncle Jesse for parenthood, but even John Stamos admits that portraying father figures for most of his career has its drawbacks.
In fact, being a sitcom dad gave him a very surprising real-life parenting fear when he and his wife Caitlin McHugh welcomed their first child, Billy, in April.
"You think you know how it's going to be because I've been on TV with babies forever," Stamos told Entertainment Tonight. "But, and I'm not even making a joke out of this, I have a fear of handing the baby back. Like someone's going to yell, 'Cut!' and they are going to take my kid away from me."
Thankfully, Billy is all his: "That's the great thing, when nobody comes in and, you know, takes him."