How Much Time Should Kids Spend With Their Grandparents?
I Send My Son to See His Grandparents as Often as I Can, and I Don't Feel Bad About It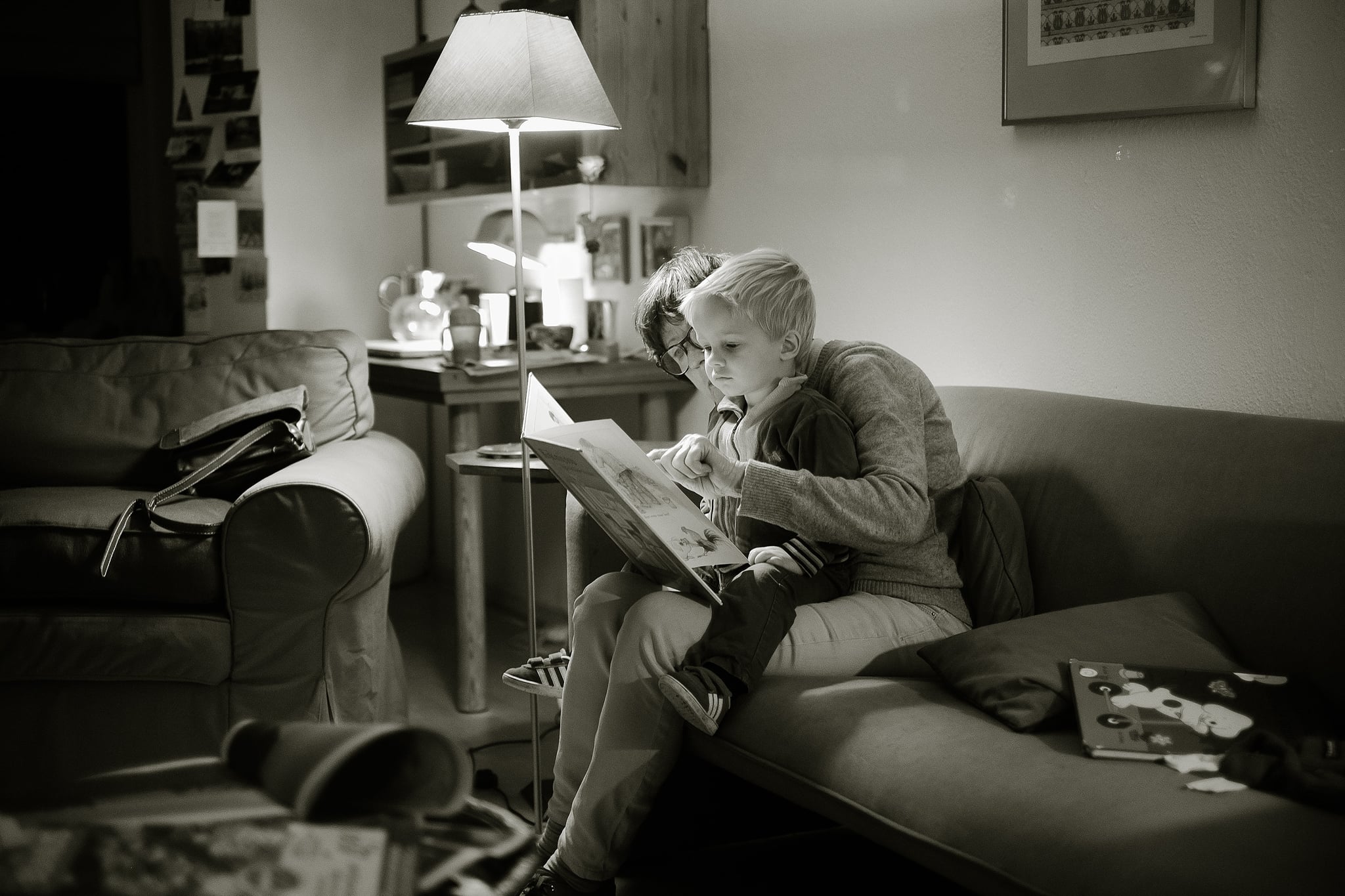 There are a few things as a parent that I feel mildly guilty about. Sure, maybe my son shouldn't get a small toy every time we go to Target, and maybe he shouldn't have every Winnie the Pooh movie memorized. I get that. But one thing I will never feel guilty about is the amount of time he spends with his grandparents.
I'm not pawning my son off on his grandparents so that I can live my life. He is my life, and I miss him when he's not there.
Almost every single day, he gets a few uninterrupted and private hours with his precious GiGi. This isn't time we plan on and usually isn't needed for me to take care of work or errands. A lot of the time it happens when I'm not overwhelmed or even need a break. They just love spending time together. Some mornings she whisks him away to a museum or playground only to have him returned fed and exhausted, ready for a nap. Other days she picks him up after his nap, and I don't see him until dinnertime.
I don't pay her for these times, since it's not her job. I'm grateful for the time she gives me to relax, clean, and spend time with my husband. While selfishly, this time is great for me, this is also priceless time for both of them. My mom worked a lot when I was a child. As a single parent, she admits that she missed out on a lot of experiences with me. For her, time with her grandson has been a way for her to make up for those lost moments from my childhood. For my son, he adores his GiGi in a way that I would never sacrifice.
My grandparents weren't around when I was growing up, not due to failing health but more so because they just didn't want to spend time with a rambunctious child. I get it. Kids are hard work, and they had already put in their time and had their own lives to live. Still, that doesn't mean that I'm not sad that I didn't get to have the experiences with my grandparents that I longed for. The fact that my son has not one but two sets of grandparents that want to spend so much time with him is amazing.
On top of spending every day with his GiGi, he also spends the weekend at his other grandma and grandpa's house at least once a month. They swim, play with cars, and eat far more sugar than I would ever allow. It doesn't matter what they do, because this is special time they get to spend with each other.
Sure, I benefit from frequent grandparent visits. My husband and I aren't hurting for date nights, and I have time to exercise or take care of any number of tasks I need to do as an adult. But the thing is, I'm not pawning my son off on his grandparents so that I can live my life. He is my life, and I miss him when he's not there. I spend so much precious time with him, but I also refuse to rob him of the incredibly special relationships he has with his grandparents. I'll gladly sacrifice a little time with my son so that he can bond with other members of our family.
His grandparents are extensions of us as parents, and he trusts and loves them completely. We all work together as a family to raise my son, and I'm incredibly grateful for the help I get. No, I'm not skirting my responsibilities as a mother. I'm giving my son something I never had. We all come back from his visits better versions of ourselves, and my son gets to grow up knowing that he has a huge village of people who love him.