How to Prepare Your Kid For Summer Camp
10 Ways to Help Your Reluctant Summer Camper Have the Best Time Ever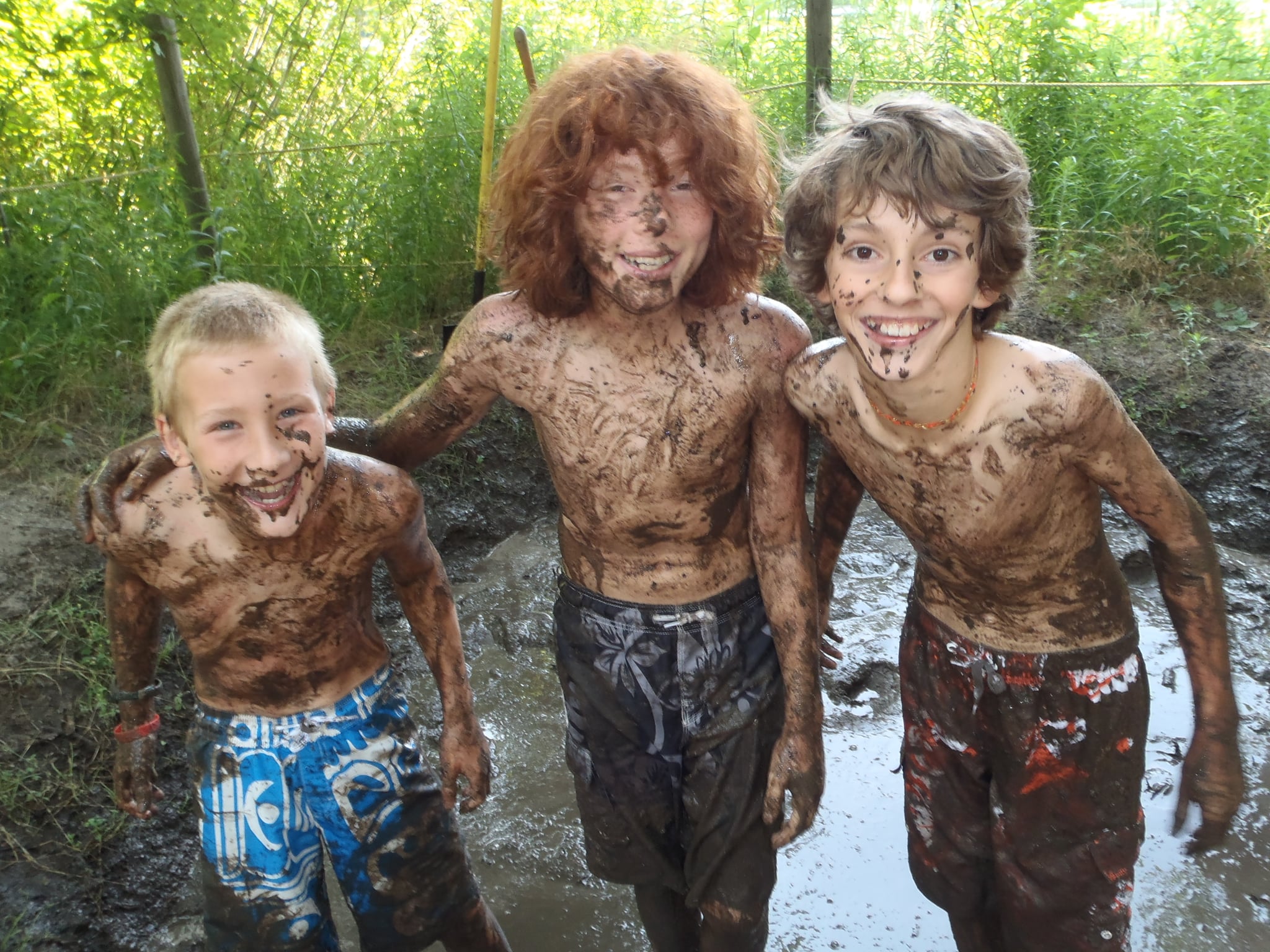 For most kids, Summer camp is an epic, wait-for-it-all-year experience. It's full of cherished and important life lessons, and of course, lots and lots of fun. But not all kids are counting down the days until their duffle bags are packed (with just a few hundred items) and they meet their cabin mates and counselors. If you have a reluctant child on your hands who's dealing more with anxiety than eager anticipation over leaving for Summer camp, it can be tough to know what to do. Here are 10 ways to help your kid overcome their camp fears and get ready to have the Summer of their lives.
Build up their confidence. Leaving home, perhaps for the first time ever, can be intimidating. Let your child know that you're confident they're strong, smart, and independent enough to handle the adventure, and you're sure they're going to have a great time.
Let them know that missing home is OK. Homesickness is common, especially among first-time campers. Tell your child that they're not alone in missing home and that it's OK to feel sad sometimes.
Talk about your childhood experiences away from home. If you attended a Summer camp, tell your child about all the fun adventures you had there, the friends you met, and all the cool things camp taught you. If you weren't a camper, talk instead about a formative time you spent away from your parents as a child, focusing on the benefits of that time.
Prepare them for the experience.. Talk about the camp environment — where they'll sleep, where they'll eat, how their days will be structured — and about camp activities that you know they'll enjoy. Go shopping together for new gear and camp clothes. By getting them involved in the prep work, you're making camp a joint decision, not something you're forcing on them.
Consider sending them with a friend. Most camps will allow you to register your child with a buddy, and this can be a great way to ease your child into the new experience, knowing they have the safety net of a trusted friend. Odds are the pair will quickly widen their circle and welcome in a host of new camp friends.
Introduce them to all the people at camp who will take care of them. Your child's counselors will be their main contacts, but if you have a very nervous child on your hands, consider introducing them to other staff members as well, like the camp director, the camp nurse, and the head lifeguard, all of whom are eager to make your child's experience a good one.
Make communication easy. Pack notecards, envelopes, and stamps, give them a schedule for phone calls or emails if the camp allows those types of communication, and explain to them how easy it will be to send and receive messages to one another.
Encourage them to write you and share everything, good and bad. Tell your child to feel free to write to you about all their camp experiences, even when they're not totally positive. It's healthy for them to express those emotions, but when you receive a negative letter, remember that it was written days before, and odds are, your child is now in a happier space.
Keep goodbyes short and sweet. Long, emotional goodbyes are only going to add to your child's anxiety and reluctance to be away from you. After helping them get settled, a quick kiss, hug, and promise to be in touch soon is a better way to transition them to camper mode.
Keep your communication positive. As hard as it might be, don't reply directly to any messages about homesickness. Instead, keep your letters and emails upbeat and positive. Tell them silly stories, draw funny pictures, and tell them you love them and are excited to hear all about the fun they've had.