Barbie Launches First Doll With Down Syndrome
Barbie's First Doll With Down Syndrome Is Finally Here — and It's About Time
As POPSUGAR editors, we independently select and write about stuff we love and think you'll like too. If you buy a product we have recommended, we may receive affiliate commission, which in turn supports our work.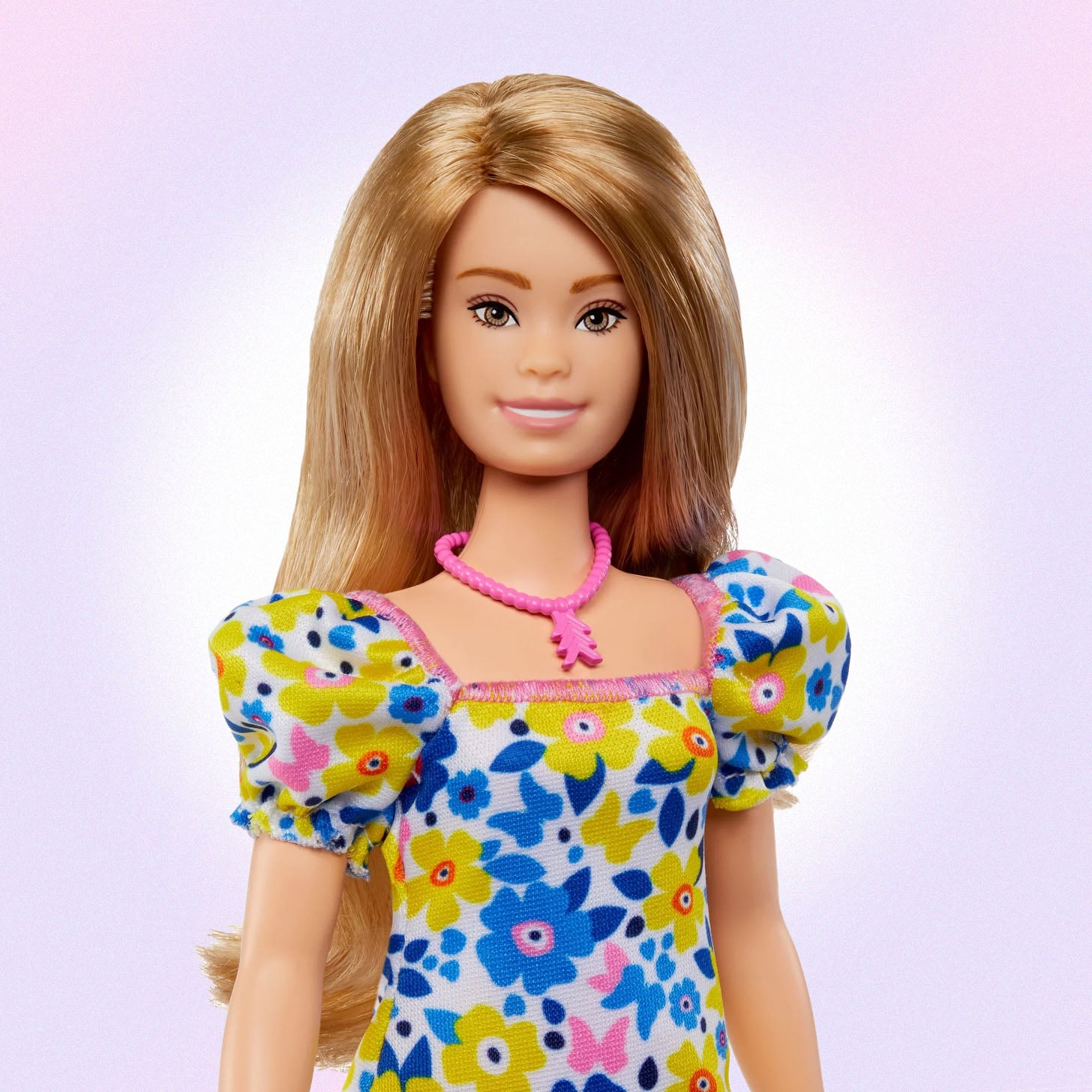 Children's toys just got more inclusive, as Mattel announced the launch of its first-ever Barbie doll with Down syndrome.
"As the most diverse doll line on the market, Barbie plays an important role in a child's early experiences, and we are dedicated to doing our part to counter social stigma through play," Mattel Executive Vice President Lisa McKnight said in a press release. "Our goal is to enable all children to see themselves in Barbie, while also encouraging children to play with dolls who do not look like themselves."
This step toward inclusivity is long overdue given that the first Barbie was launched in 1959 and around one in every 1,000 babies are born with Down syndrome in the UK each year, according to the Downs Syndrome Association. But it's nice to see the toy aisles finally getting more diverse. This doll is a part of Barbie's Fashionista line of over 175 dolls with different body types, skin tones, varying abilities, eye colours, hair textures, and more.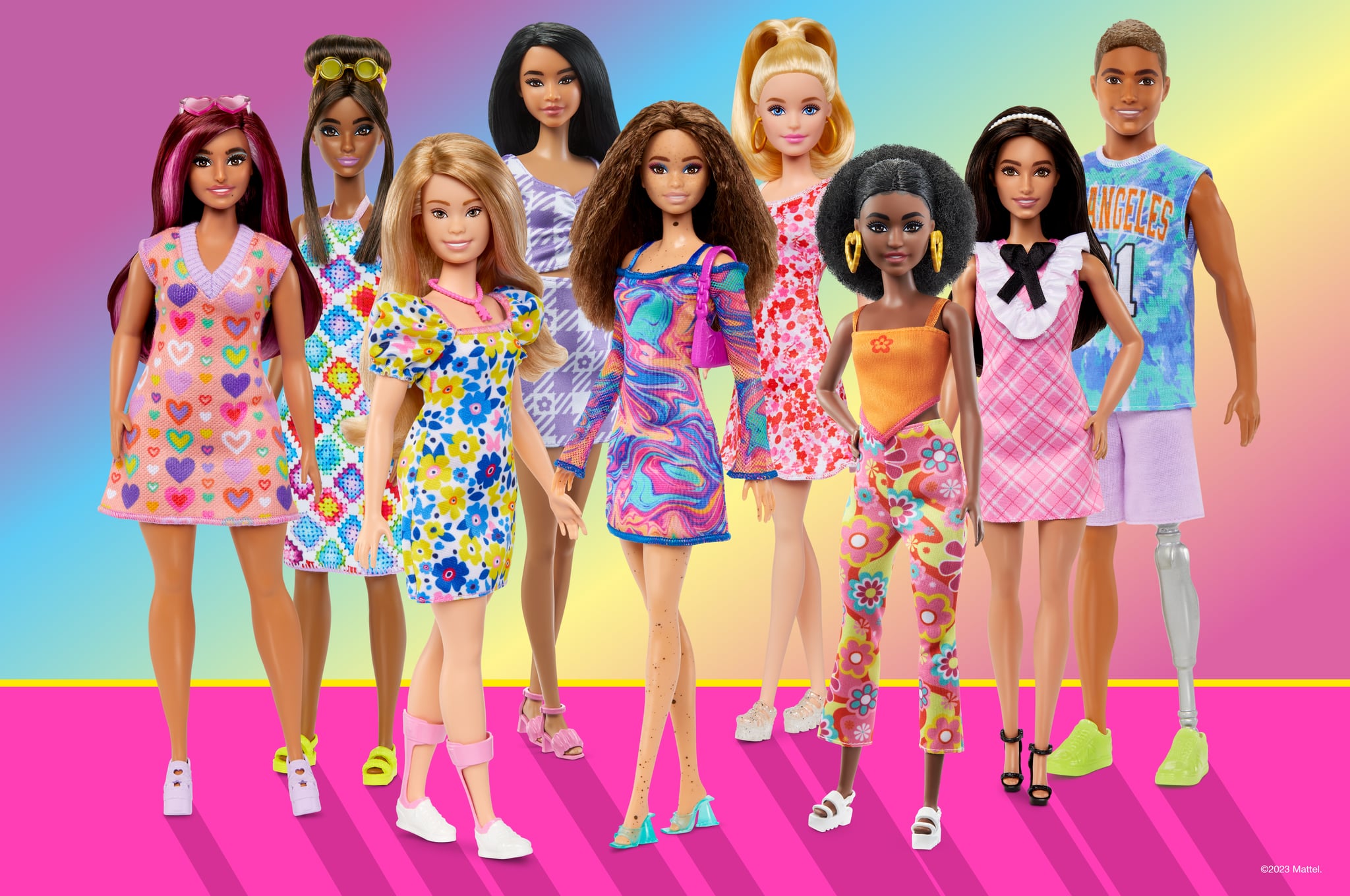 Image Source: Mattel
Mattel worked with the National Down Syndrome Society (NDSS) to create its doll with Down syndrome, having medical experts weigh in on everything from the doll's face to the accessories. This doll has been sculpted with a shorter frame, a longer torso, a rounder face shape, a flat nasal bridge, and almond-shaped eyes to better represent characteristics of those with Down syndrome. Additionally, the doll's palms include a single line, a trait often associated with Down syndrome, according to the press release.
The doll is also wearing orthotics, a mobility tool that some children with Down syndrome children use to support their feet and ankles. "NDSS provided a box of orthotics to serve as real-life inspiration," the press release said.
Even the doll's clothes are specially made with the condition in mind. The puff-sleeve dress is primarily yellow and blue and features butterflies throughout, which are symbols and colours associated with Down syndrome awareness. The pink pendant necklace the doll wears has three upward-facing chevrons, representing the three copies of the 21st chromosome, the genetic anomaly that results in Down syndrome characteristics.
Fans are already responding to the news with joy, celebrating Barbie's latest inclusive addition. "I am crying right now, I never imagined they'd make a doll with leg braces, just like me! I had a cousin with Down Syndrome she passed away years ago but she would have loved this!" one user wrote.
"This means so much for our community, who for the first time, can play with a Barbie doll that looks like them," NDSS CEO and President Kandi Pickard said in the statement. "This Barbie serves as a reminder that we should never underestimate the power of representation. It is a huge step forward for inclusion and a moment that we are celebrating."
The Barbie with Down syndrome (£14), along with the rest of the 2023 Fashionistas line of inclusive dolls, is available online now and will be in major retail stores starting this summer.
Image Source: Mattel