Mom Thanks Stranger Who Saved Daughter From Choking
A Quick-Thinking Stranger Saved a Baby's Life at Golden Corral, and Her Mom Is Beyond Thankful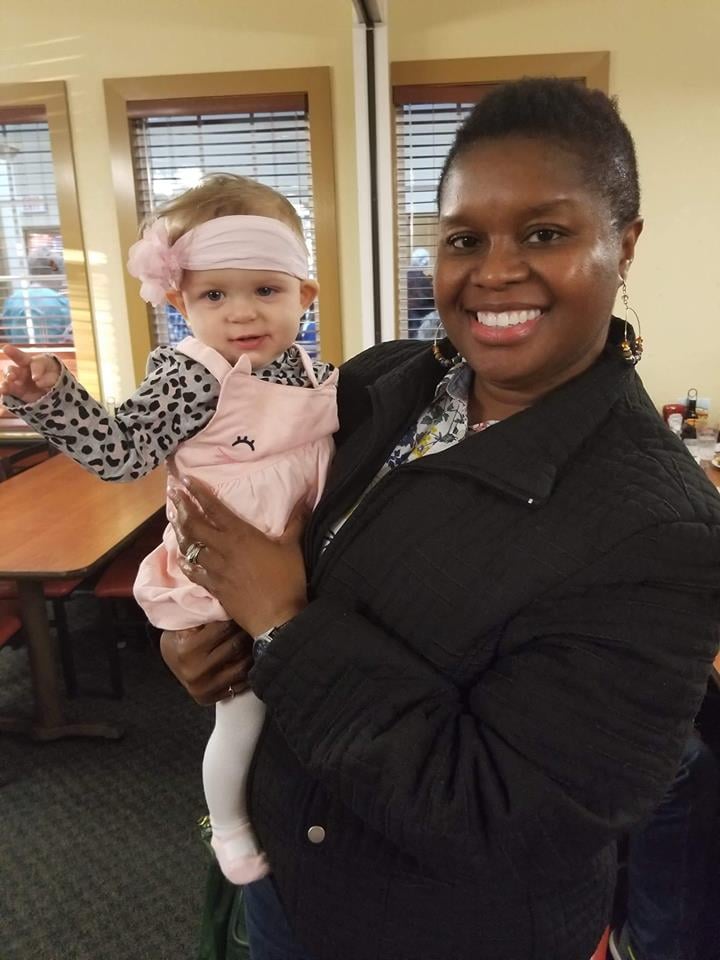 North Carolina mom Hannah Jarvis is thanking the kind stranger who saved her 7-month-old daughter, Calli, from choking while her family was eating Thanksgiving dinner at Golden Corral. According to Hannah's Facebook post, a quick-thinking woman named Debra acted fast when she saw Calli choking on a bite of mashed potatoes.
"I immediately jerked my daughter out of her high chair and started pounding on her back, but I wasn't doing it right and so I started to panic," Hannah told POPSUGAR. "My mother started to do the same as I was doing: holding her upside down, smacking her back. Then, Debra intervened and did the Heimlich maneuver properly. We were all in a panic."
Relieved that her daughter survived the incident, Hannah took to Facebook to share just how grateful she is.
"If anyone knows who Debra Rouse is, this lady is a hero! If it weren't for this angel, my daughter probably would have been wheeled away in an ambulance today," Hannah wrote. "Thank you for saving my daughter's life and thank you Trish from Golden Corral who helped intervene as well! My family and I can't thank you enough for helping. My daughter is fine and has been seen at the ER and is perfectly happy and healthy now :) I will never forget the many tears that were shed today in Golden Corral as this angel stepped in to perform the Heimlich maneuver that saved my baby from choking to death. Most importantly, thank you Jesus for hearing our desperate cries for Calli this Thanksgiving afternoon."
Thanks to the power of social media, the post eventually made it onto Debra's screen, and she left a sweet reply in the comments section. "Good evening Mrs. Hannah, I saw the news article and I messaged you my number! I'm elated that Callie is doing well, y'all have been on my mind since yesterday! Love you all and take care."
Hannah and Debra continue to speak regularly since she saved Calli's life. "We actually met up in Asheville the day after the incident so I could give her a proper thank you and meet her beautiful family," Hannah said. "I'm just so thankful for God sending Debra that day!"