Rob Delaney Welcomes Baby After Son's Death
Rob Delaney Has "Mixed Feelings" About Welcoming a New Baby 7 Months After His Son Died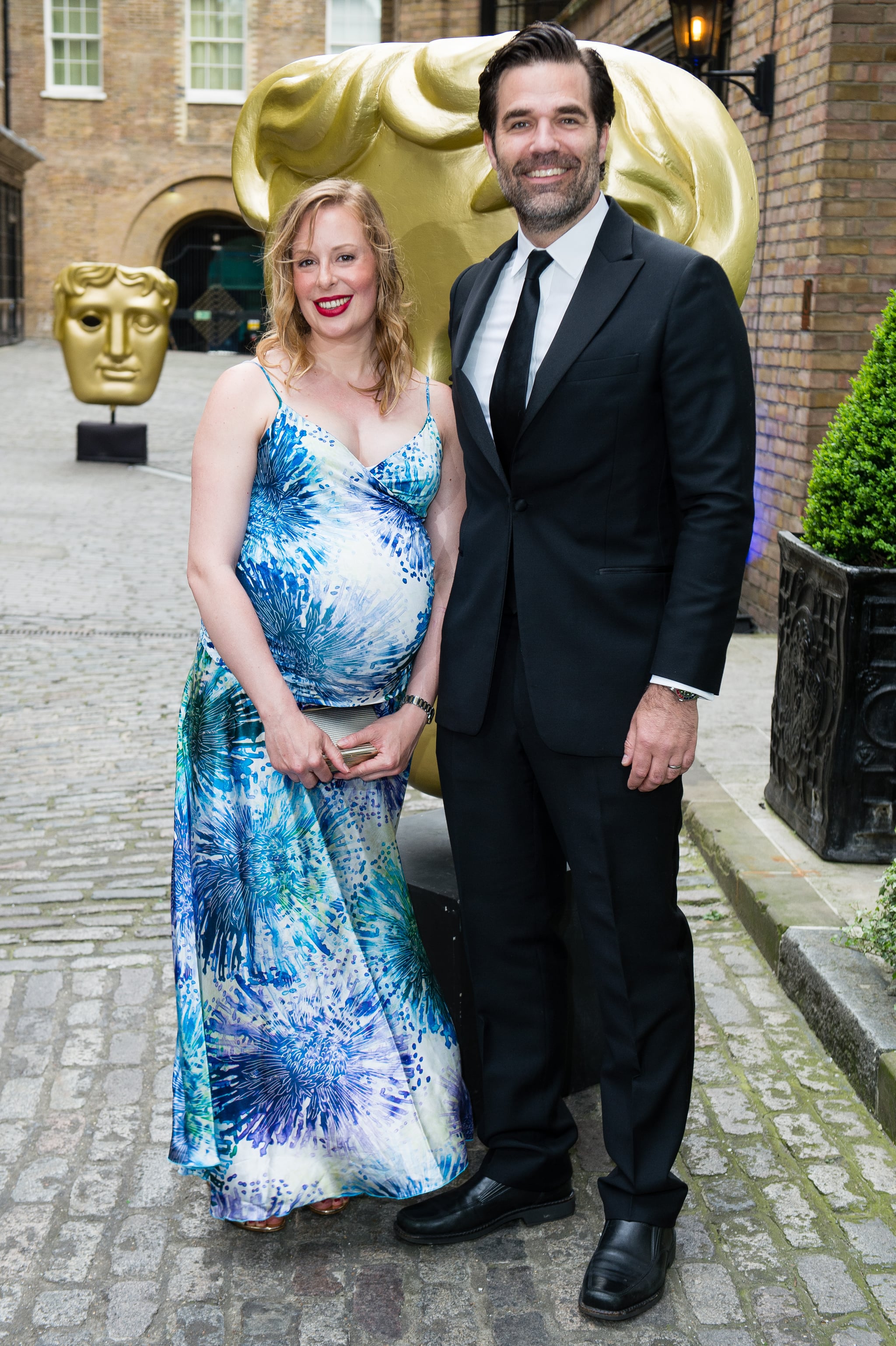 Rob Delaney and his wife Leah have had an emotional year. Just seven months after losing their 2-and-a-half-year son Henry to brain cancer, the pair welcomed their fourth son into the world this past August. In a new interview with The Sunday Times Magazine, the Catastrophe star said that the birth was bittersweet.
"We likely would've had a fourth anyway," he said of their decision to expand their family while Henry was still fighting cancer. "But I mean, there's mixed feelings. It's sort of like [Henry and the new baby] touch each other a little bit, but they almost exist in separate lanes."
Although Rob is eager to make new memories with his youngest child, it doesn't erase the pain of Henry's death.
"Having another child in no way, shape, or form eases the grief of Henry dying. But also having Henry dying doesn't make our new son any less magical," he said. "I want to gobble him up and he deserves our full attention and love, and he grew in the same womb as Henry."
On Dec. 26, the father of four gave an update on how his first Christmas went without Henry via Twitter. "Our first Christmas without Henry came and went," he wrote. "The day itself was okay, maybe because there were so many horrible, painful days leading up to it; we must have hit our quota or something."
He added in a follow-up tweet that: "I speak publicly about Henry in an effort to destigmatize grief," he explained. "My family is sad and in pain because our beautiful 2-year-old boy died after a long illness. Why wouldn't we be sad? Why wouldn't we be angry and confused?"
Image Source: Getty / Jeff Spicer