Twin Boys Save Toddler From Drowning in Hotel Pool
6-Year-Old Twins Spotted a 3-Year-Old Drowning and Jumped Into Action to Save Her Life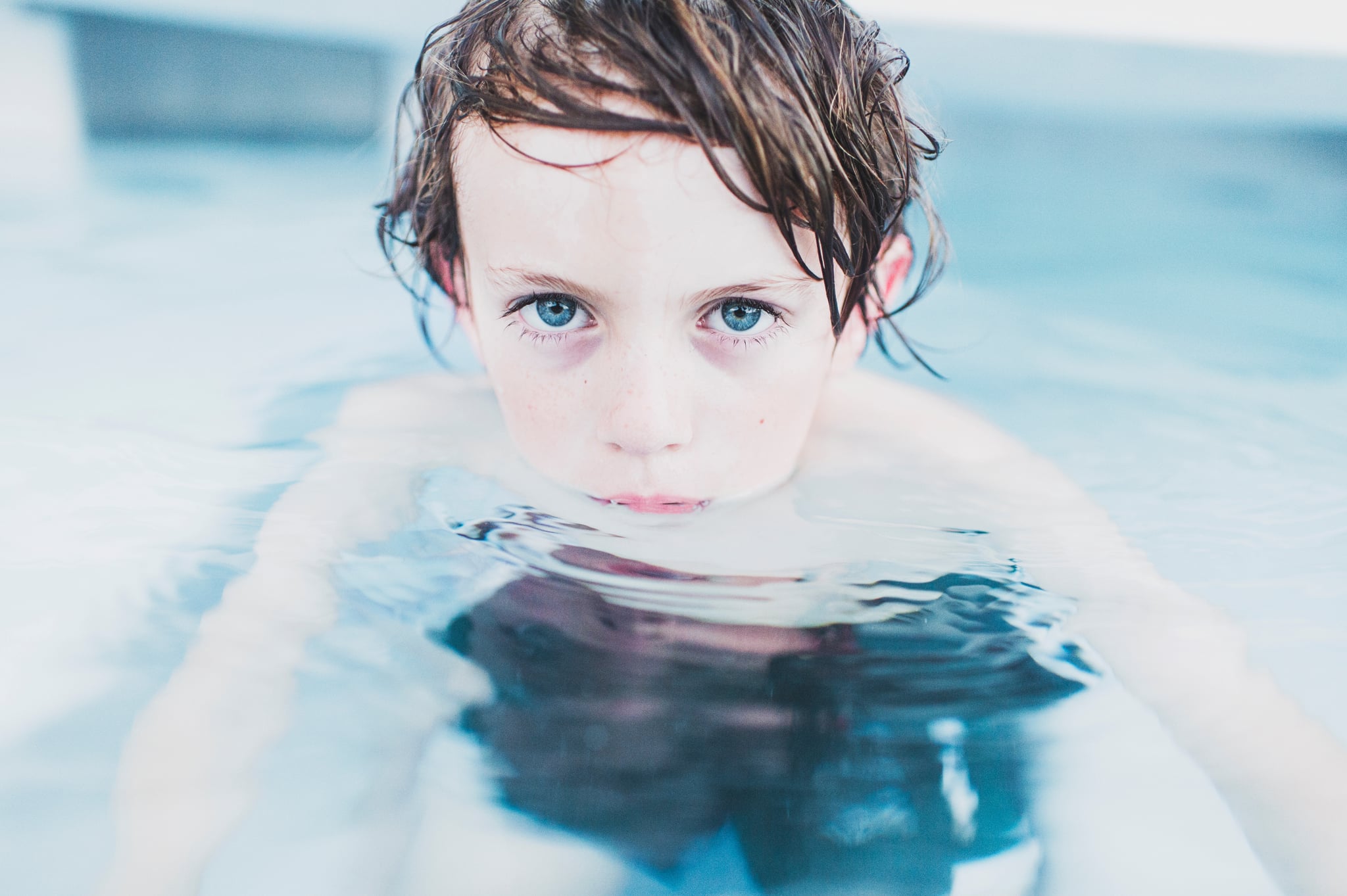 Twin brothers Peyton and Bryant Switzer, who are just 6 years old, are being hailed as heroes after saving a 3-year-old girl from drowning in a hotel pool in Orlando, FL. The boys were playing at the pool with their mom's fiancé when they noticed a young girl wander away from her family, take her flotation device off, and jump into the deep end of the pool, sinking straight to the bottom. Having just learned about drowning in their swimming lessons, they both recognised that the toddler was drowning and immediately sprung to action.
"[Peyton] jumped in and put his arm around her. Then he gave her to me, and I got her out," Bryant told BG Independent News of the teamwork between him and his brother.
The boys' swim teacher at the at Bowling Green, OH, city pool says that Peyton and Bryant are very strong swimmers, and their mom, Amy Walters, says they're "little fish" who would live in the water if given permission.
"[The little girl] had seen the big boys playing and splashing around," Amy said. "They didn't even think twice. They went into action. We're very proud of them." Their father, Ryan Walters, who says the boys swim regularly at his house, added, "You never expect them to save somebody else, you just want to teach them to swim."
Although the near-drowning occurred while the family was on holiday in Florida, the state of Ohio, proud of their young citizens, honoured Peyton and Bryant with certificates for heroism and bravery. "Thus, with great pride and satisfaction, we honour you for your heroism and salute you as one of Ohio's finest citizens," read Ohio Rep. Theresa Gavarone, R-Bowling Green. "You are certainly to be commended for your courage. At a time when many people are content to take a passive role in life, you took an active role in helping a fellow citizen, and you have earned the gratitude of the young girl and her family."
The state representative added: "Swimming is the one skill you can teach your kids that can save lives. It's great to see that they've taken their skills that they've learned here and put them in action."
The most vulnerable population in terms of drowning are toddlers, but drowning doesn't look how you think it does, which is why we all need to remain vigilant around bodies of water with small children. "A typical drowning victim that doesn't necessarily need to be submerged in the water, is someone who is motionless, just above the water, but is probably experiencing laryngospasm (when water is taken in through the nose and/or mouth, causing the vocal cords to spasm and close)," Dr. Evan Weiner, the director of emergency medicine at St. Christopher's Hospital For Children in Philadelphia, told POPSUGAR. "This is in contrast to the Hollywood drowning victim thrashing in the water."