Why I Say Merry Christmas Instead of Happy Holidays
I Say "Merry Christmas" Instead of "Happy Holidays" — Here's Why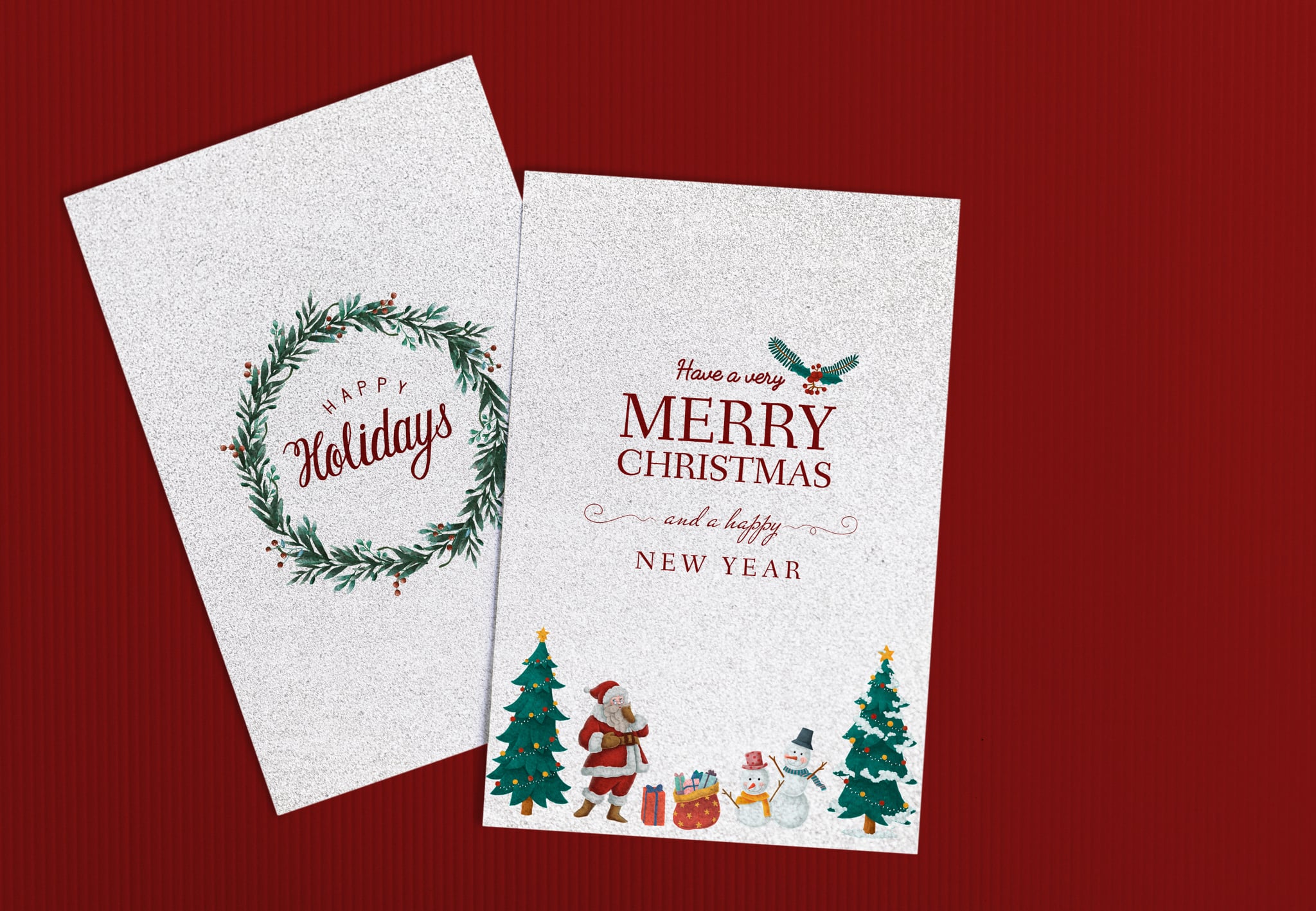 The "Merry Christmas vs. Happy Holidays" debate has been a hot topic for a while now. What started as a dispute forged by religious preference became an argument of political malice. In 2017, President Trump vowed to bring back "Merry Christmas," sparking a national conversation that seems to divide the country every holiday season. I honestly don't care what others choose to do when greeting people from November until early January. I'll happily accept whatever holiday greeting you extend to me, and I'll always respond with "Merry Christmas."
I say it with sincerity, hoping it puts a smile on your face and leaves you feeling good. The last thing I want to do if offend anyone.
Why do I feel so strongly about this? Because Christmas is more than a religious holiday to me. It's a time when we get to enjoy a break from the everyday stresses of life. As holidays continue to be removed from the school calendar, like Columbus Day and Veterans Day, Christmas remains. It's a national holiday that awards us time with our families, but more importantly, time with our children.
When I was young, schools let out for Christmas holiday, neighbourhood families had Christmas gatherings, and workplaces had Christmas parties. Whether you celebrated it or not, everyone could still come together during the happiest time of the year because of it. I spent Christmas Eve surrounded by family, friends, and even a few strangers, as my family hosted an annual Christmas Eve open house. We didn't care who you were or what you believed, we just wanted to make sure everyone had a place to go for Christmas.
Today, as I work hard to raise my son with the same values and traditions on which I grew up, it seems there's a Scrooge at every turn just waiting to judge. But I don't say "Merry Christmas" because of my strong religious beliefs in the holiday. I respect everyone and their own beliefs and religions. I say it because it's much more personal to me. It's a statement of positivity and joy, and when I say "Merry Christmas," I'm wishing you happiness and health. I'm wishing you a warmth that, in my experience, only Christmas can offer. When I say "Merry Christmas," it's my hope that you feel the positive impact of the spirit of the holiday. I say it with sincerity, hoping it puts a smile on your face and leaves you feeling good. The last thing I want to do if offend anyone.
I've never had someone react negatively to my use of "Merry Christmas." In fact, saying "Merry Christmas" has allowed me to learn more about people. It's a conversation starter that opens the door to learn who is Catholic, Jewish, or Muslim. If I say "Merry Christmas" to someone and they respond "I'm Jewish," I'll always say, "Happy Hanukkah." In the melting pot that is America, we're all entitled to express our respective beliefs. If someone said "Happy Hanukkah" to me, I wouldn't be offended. Instead, it would be the perfect opportunity to talk and connect with someone about how we may be different, but the purpose of our greetings are the same: to spread joy. So, I'll continue to say "Merry Christmas" because it's what I know and love, and I want to pass that on to you.
Editor's Note: This piece was written by a POPSUGAR contributor and does not necessarily reflect the views of POPSUGAR Inc. Interested in joining our POPSUGAR Voices network of contributors from around the globe? Click here.