Can Kids Go to Play Dates or Playground During Coronavirus?
Can Kids Have Play Dates or Hit Up the Playground? Here's Why Doctors Are Giving a Hard No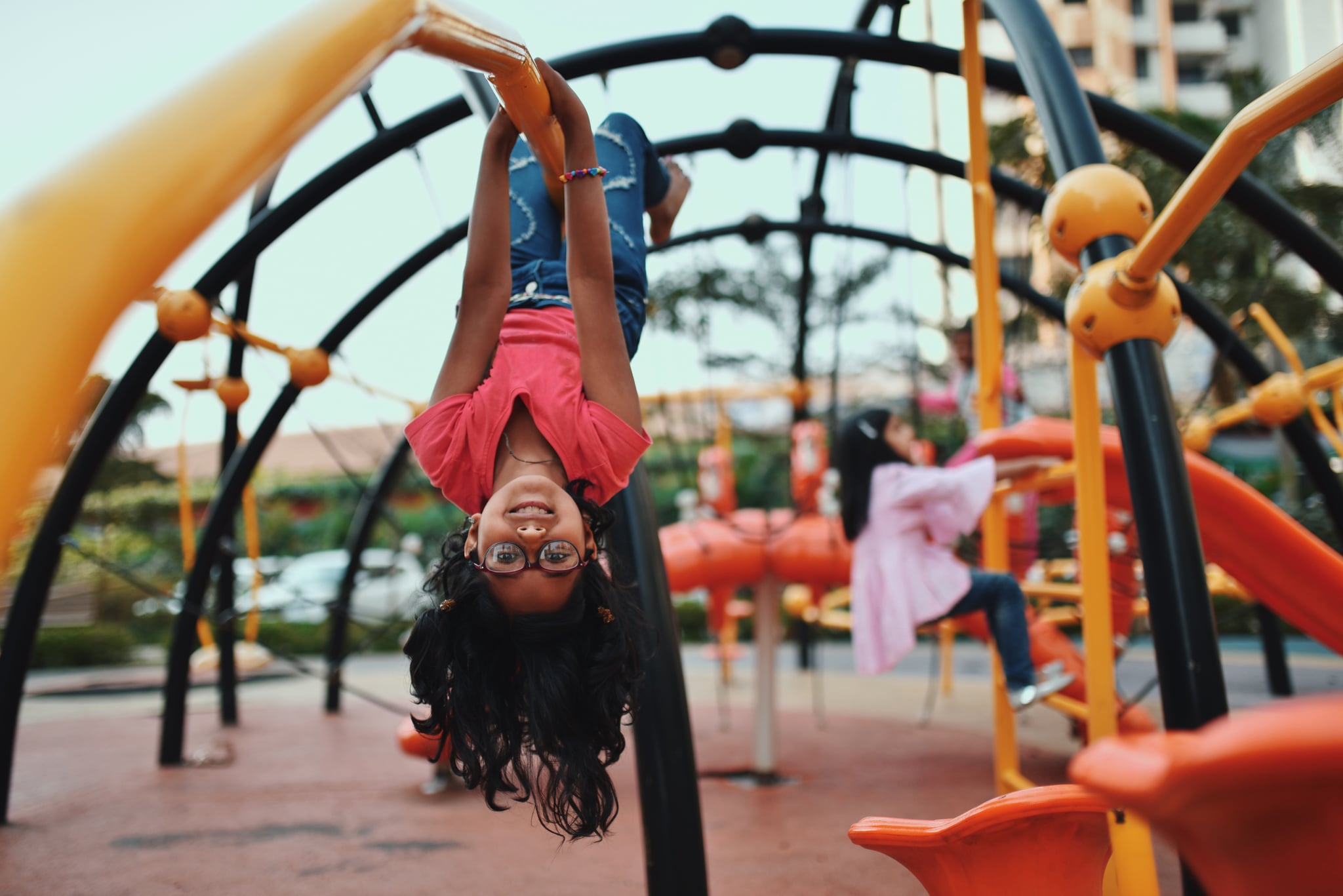 Despite the need for social distancing and self-isolation to avoid the spread of the novel coronavirus, many parents are still allowing their kids to commingle at play dates and on the playground at their neighbourhood park. But why?
For starters, in a news conference on Tuesday, President Donald Trump revealed updated guidelines for Americans to follow over the next two weeks, which recommended that they avoid gathering in groups of more than 10 people. So, is there any real harm in having one or two of your kid's friends over for some much-needed social interaction?
Dr. Manasa Mantravadi, a pediatric hospitalist and professor of clinical pediatrics at Riley Hospital for Children in Indianapolis, has a simple answer: Yes.
Parents Should Stop Gathering For Even Small Play Dates
Initial studies make it seem that babies and children are not affected by COVID-19. And although current data suggests it's true that the illness is not serious to young, healthy kids, they can still contract it. And they are, without anyone the wiser. A new study in Pediatrics revealed some initial findings that 13 percent of confirmed COVID-19 cases in children did not show symptoms.
For that reason, Mantravadi urges parents to stay away from anyone outside the family in their own home.
"Avoid play dates," Mantravadi told POPSUGAR. "At least not in person. It is just not worth the risk to the most vulnerable members of our society . . . Young children get a viral infection about once a month during the viral season at baseline. Since this particular virus is highly contagious and children can spread it with minimal to no symptoms, play dates further escalate the reach and intensity of this spread."
And although the government's directive of only allowing small gatherings might be marginally effective for extremely cautious adults, thus offering families a false sense of security, it's simply not a viable option for those with young kids.
"It's nearly impossible for kids to conform to the CDC's '6-foot-rule,'" she said.
In lieu of in-person play dates, Mantravadi — who is also a mom of three — suggests thinking creatively about ways to connect with others: "Send emails, write letters, play games, and have virtual play dates with dance parties or charades!"
Parents Should Not Allow Their Kids on Playground Equipment
Mantravadi also implores that parents stop allowing their children to play on public playground equipment.
"We can't control what others touch and what surfaces have been cleaned," she said. "It's also challenging to prevent children from touching their faces after going down a slide or swinging across the monkey bars. It's not worth the risk of contributing to the spread."
And the sooner all parents can agree to stop letting their kids play at the playground, the easier it will be for those parents who are having to explain to their disappointed children why they are not allowed on the swing set while others are still getting to use them.
What Parents Can Do Instead
At this stage, it is still safe to go outside, even beyond your front porch or backyard.
"Walking and taking hikes outside is a great way to get some fresh air and get out the house," Mantravadi said. "Just smile and wave to anyone else you see from at least six feet away."
And, beyond that, Mantravadi encourages that parents "take advantage of the excuse to be together as a family" and carefully consider how they talk to their children about what is going on.
"In a challenging time, we have the opportunity to teach our children some wonderful things," she said. "We can model good behaviour by showing empathy and support to those who are sick. We can empower them to be in control by learning healthy habits like proper handwashing, coughing into your elbow, and nutritious eating. We can work together as a family to help those impacted by the ripple effects of this outbreak by donating to local food pantries or organisations like the Patachou Foundation, which provides healthy meals to children. We can teach them that we are stronger together even when we must remain apart."
POPSUGAR aims to give you the most accurate and up-to-date information about the coronavirus, but details and recommendations about this pandemic may have changed since publication. For the latest information on COVID-19, please check out resources from the WHO, CDC, and local public health departments.
Image Source: Getty / Mayur Kakade