How Many Kids Do Carey Mulligan and Marcus Mumford Have?
Carey Mulligan Says She Loves Being a Mom — Meet Her and Marcus Mumford's 2 Kids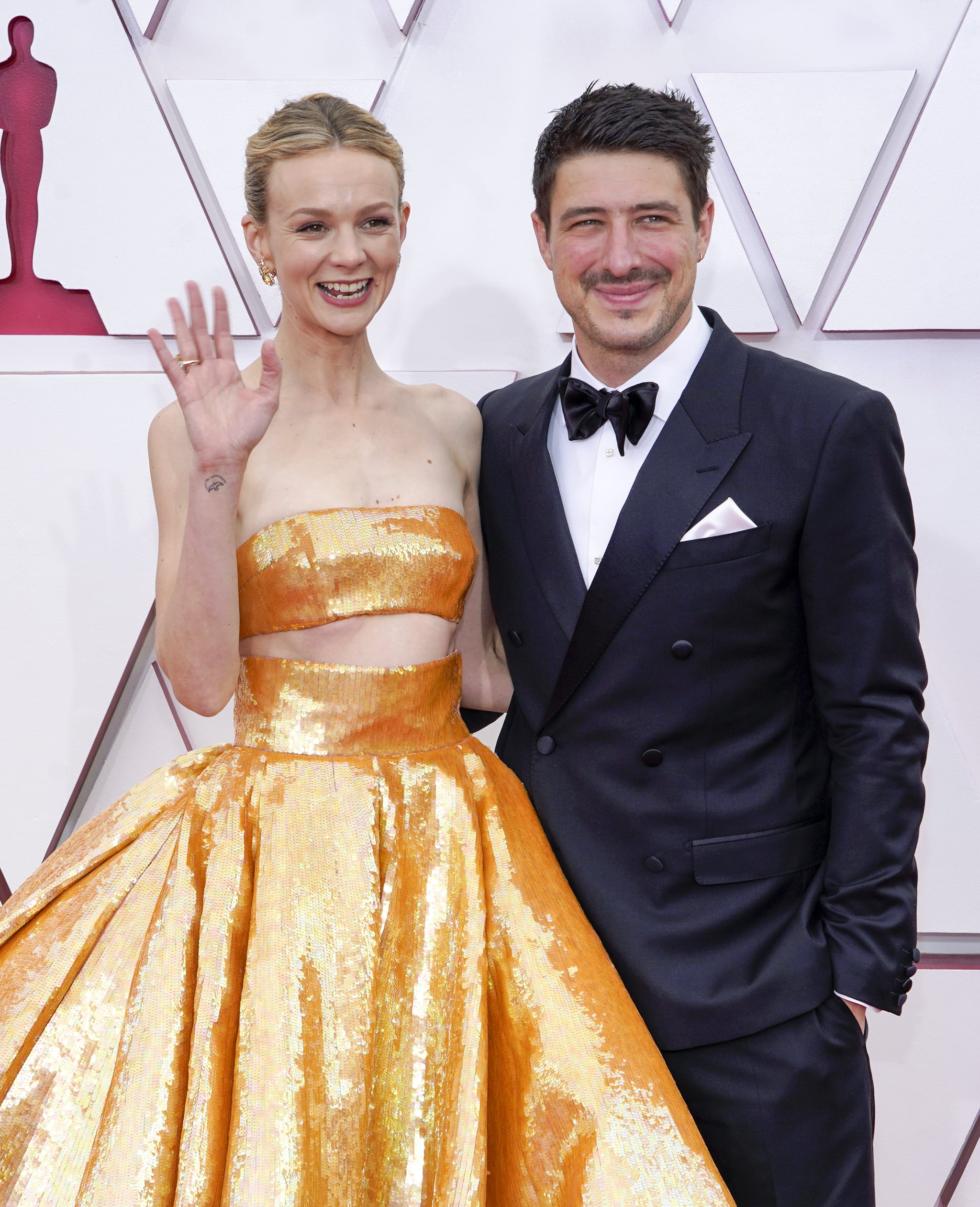 "What does motherhood change? Well, your whole life – it's undeniable – it changes everything," Carey Mulligan told UK magazine Baby. The Promising Young Woman actress has two kids with her husband, singer-songwriter Marcus Mumford, who you may know from rock band Mumford & Sons. The couple married back in 2012, upon reuniting in their adult lives after being close friends as kids. While Mulligan and Mumford are very open about their relationship, their kids — Evelyn Grace, 5, and Wilfred, 3 — are off limits. You won't see any photos of their two little ones on Mumford's social media, but the parents do gush about them from time to time. Here's everything we know about Evelyn Grace and Wilfred.
Evelyn Grace Mumford
Born in September 2015, Evelyn Grace Mumford is the couple's eldest child and only daughter. Finding a balance between work and home is key for Mulligan, who says she checks her thoughts about work at set before going home to see her family, especially her kids. "It can't be more important than when I have to get home and have to do bathtime," she told UK publication Mirror. In an interview with Radio Times, Mulligan petitioned for on-set childcare, citing she had to take Evelyn to set when filming Mudbound and Wildlife because of the increase rate of at-home childcare. She said it was "incredibly complicated" having to organise childcare at her job.
Wilfred Mumford
Wilfred Mumford is their youngest and only son, who was born in August 2017. After having their firstborn, Mulligan took a two-year break from acting. But, she tells Baby magazine that with Wilfred she did the exact opposite — working at seven months pregnant and returning to set right after giving birth, too. "With a second child, you're a lot less paranoid, and I definitely felt I was ready for new challenges this time around," she said. While delivering her SNL monologue, which aired earlier this month, the Great Gatsby actor joked her children's bedtime stories have gotten a lot more dramatic and longer throughout quarantine. "Lots of recently divorced dragons and unicorns with secret pill habits," she laughed.