Eva Mendes Reveals Why Her Kids Aren't Allowed Online
Eva Mendes Shares Why She and Ryan Gosling Don't Allow Their Kids on the Internet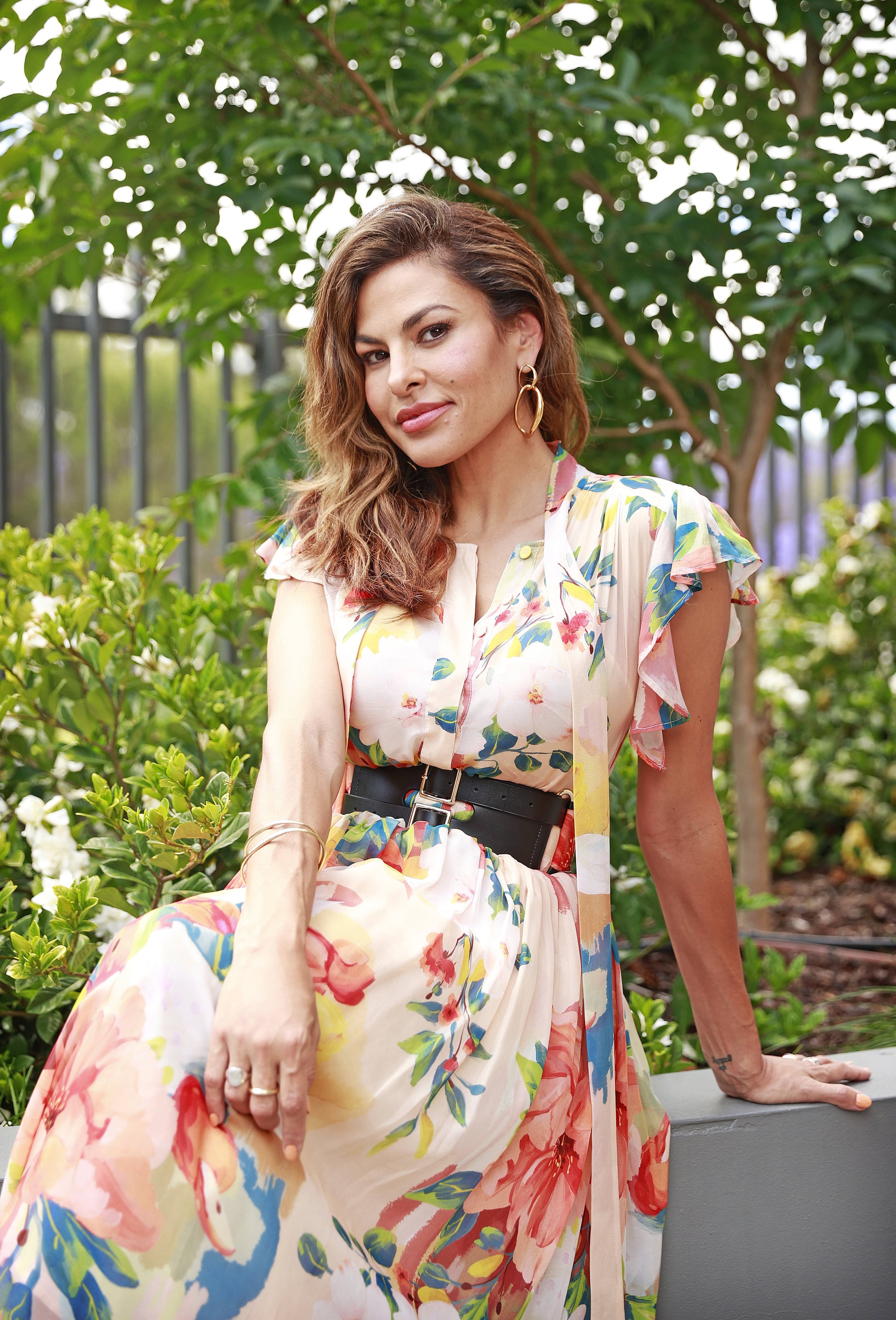 The Mendes-Gosling house is an internet-free zone for the couple's two daughters, Esmeralda, 8, and Amada, 7. On 3 Aug., Eva Mendes posted a reaction gif of herself shaking her head and fingers in a clear no sign on her Instagram alongside a caption revealing she and Ryan Gosling don't allow their daughters any internet access whatsoever. "When my kids ask me if they're old enough to go on the internet, social media or anything requiring wifi," she wrote.
Mendes's post sparked a lively discussion among parents about when kids should be allowed on the internet in the comment section, and the "Hitch" actor was happy to engage with her followers on the subject. While some people supported her zero internet policy, others questioned how long it would be possible to keep her daughters offline. One person commented, "We are in the internet century so eventually everyone will need or want to access the internet sorry." Mendes was quick to respond, writing, "Yes true, but in my house, children do not have access to the internet. It's too dangerous. Just like drinking or voting or getting a driver's licence (etc..) isn't allowed for children, the internet falls under that category for me. Especially social media."
She went on to clarify that she knows Esmerelda and Amada will eventually use the internet. "I'm just sharing what I feel now, but I know it's gonna get harder as they get older," she said. Mendes also revealed that while the kids aren't allowed to browse the internet or use any form of social media, they are still allowed to have tablet time.
"I let my kids use the iPad to make movies and watch films I've downloaded, but I don't have internet access on the iPad," she told one user. She added that for now, she's not sure when she'll allow her daughters to go online. "Honestly I don't know," the actor commented. "I'll have to see where it goes- for now, I'm observing them and keeping up with research about how social media can impact a child's brain. I'm taking it stage by stage."