How Many Kids Does Dennis Rodman Have?
Dennis Rodman's Got Some Seriously Talented Kids — Get to Know Them!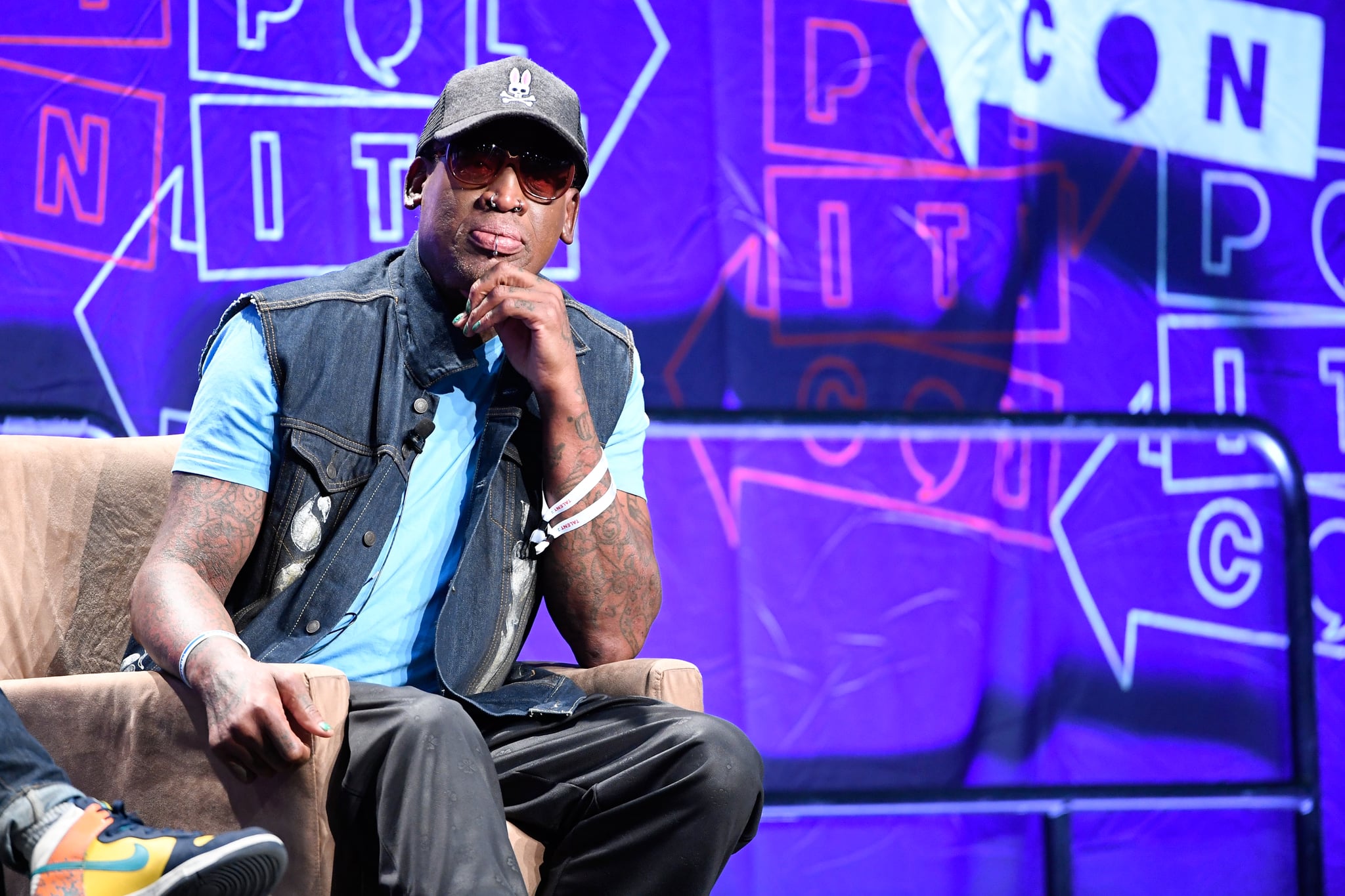 Dennis Rodman is largely known for his wild and crazy looks, partying ways, and exceptional basketball skills, but he's not necessarily known for being a dad. He has three kids, though! Dennis's three children, Alexis, Dennis Jr., and Trinity, lead mostly low-key lives, and they've had their ups and downs with their famous father. Dennis said in 2018, though, that he wanted to set his partying aside so he could be a better dad. As of late, he's been sharing more about his children on social media and talking about how proud he is of them, which brings him a long way from the Dennis in The Last Dance, a new docuseries about the Michael Jordan-era Chicago Bulls. Keep reading to get to know all three of Dennis's kids.
Alexis Rodman
Alexis Rodman was born in 1988. She's the only child Dennis shares with his first wife, Annie Bakes. Growing up, Alexis struggled with behaviour issues that her mom tied to Dennis's antics, especially on the court. Alexis grew out of it, though, and grew up mostly out of the spotlight. She got married and had her first child in 2017, a boy named Vincent.
Dennis Rodman Jr.
Dennis Rodman Jr., who goes by DJ, was born in 2000. He grew up with his mom and sister, Trinity, in Southern California. He's currently a student at Washington State University, and he plays forward on the school's basketball team. DJ is super close with Trinity.
Trinity Rodman
Trinity Rodman was born in 2001. She is Dennis's youngest child and his second with ex-wife Michelle Moyer. Trinity is a talented football player who has played with the under-20 women's national team. She just committed to playing football at Washington State University, where she'll join DJ for the 2020-21 school year.