How Many Kids Does Kerry Washington Have?
Besides Being a Massive Star and Activist, Kerry Washington is a Mom of 3!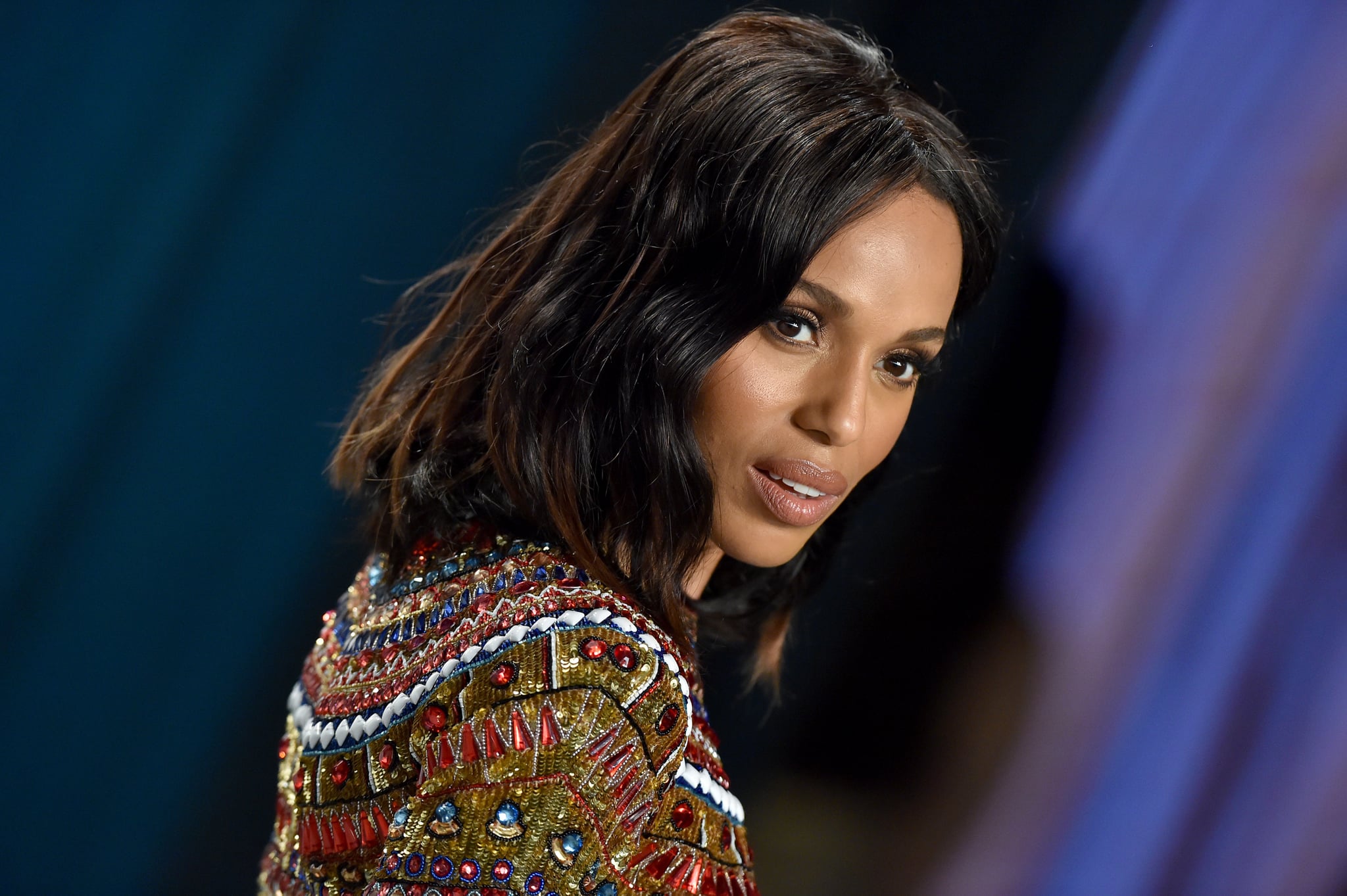 Actress Kerry Washington is dedicated to keeping her children out of the spotlight. She and husband Nnamdi Asomugha refrain from sharing any photos publicly of their children, instead choosing to shield them from the limelight in an effort to allow them to grow up in as normal circumstances as possible. The Little Fires Everywhere star has opened up about her children in interviews from time to time, though, and allowed us a glimpse of what it's like growing up in her household.
Kerry and Nnamdi's oldest child, Isabelle Amarachi Asomugha, was born on April 21, 2014. Their second child, Caleb Kelechi Asomugha, was born on Oct. 5, 2016. Though Kerry doesn't share too many specifics about her children, she's talked about motherhood and even said in 2015 that she'd been bringing Isabelle to work with her. "I'm really blessed because my daughter gets to be at work with me a lot so that's really fun and wonderful. Everybody at work really likes it. She brings a lot of joy wherever she is so it's fun to have her around."
Kerry, Nnamdi, and the kids (including Nnamdi's daughter from a previous relationship) are also very active and love to swim, Kerry said. "My husband teased me that if I did the [DNA test] 23andMe, it would come back 11 percent mermaid," she told InStyle in January. "My kids are the same way. They're just fish." And there's a good chance Kerry shares pictures of her kids swimming — but you probably won't ever see them. She told Today in 2019 that she has a private Instagram account to share photos with her shrink, including pictures of her kids.
Kerry also told People in July that she's taken the time in recent months to educate her kids even more about the world around them, specifically including racism. "My kids range from age 3 to 14, so it's different conversations with different folks. We're actually doing lots of studying of Africa at home right now. We were just building pyramids out of sugar cubes because we're talking about Egypt. It's figuring out how to celebrate Black identity and Black lives outside of a context of struggle. I think the struggle is so important, but so is just planting the seed of cultural value and rich humanity, so that the value of who we are doesn't come from the limitations that have been placed on us."