Lego Is Releasing Braille Bricks For Blind, Low-Vision Kids
Lego Is Releasing Braille Bricks For Blind and Low-Vision Children
As POPSUGAR editors, we independently select and write about stuff we love and think you'll like too. If you buy a product we have recommended, we may receive affiliate commission, which in turn supports our work.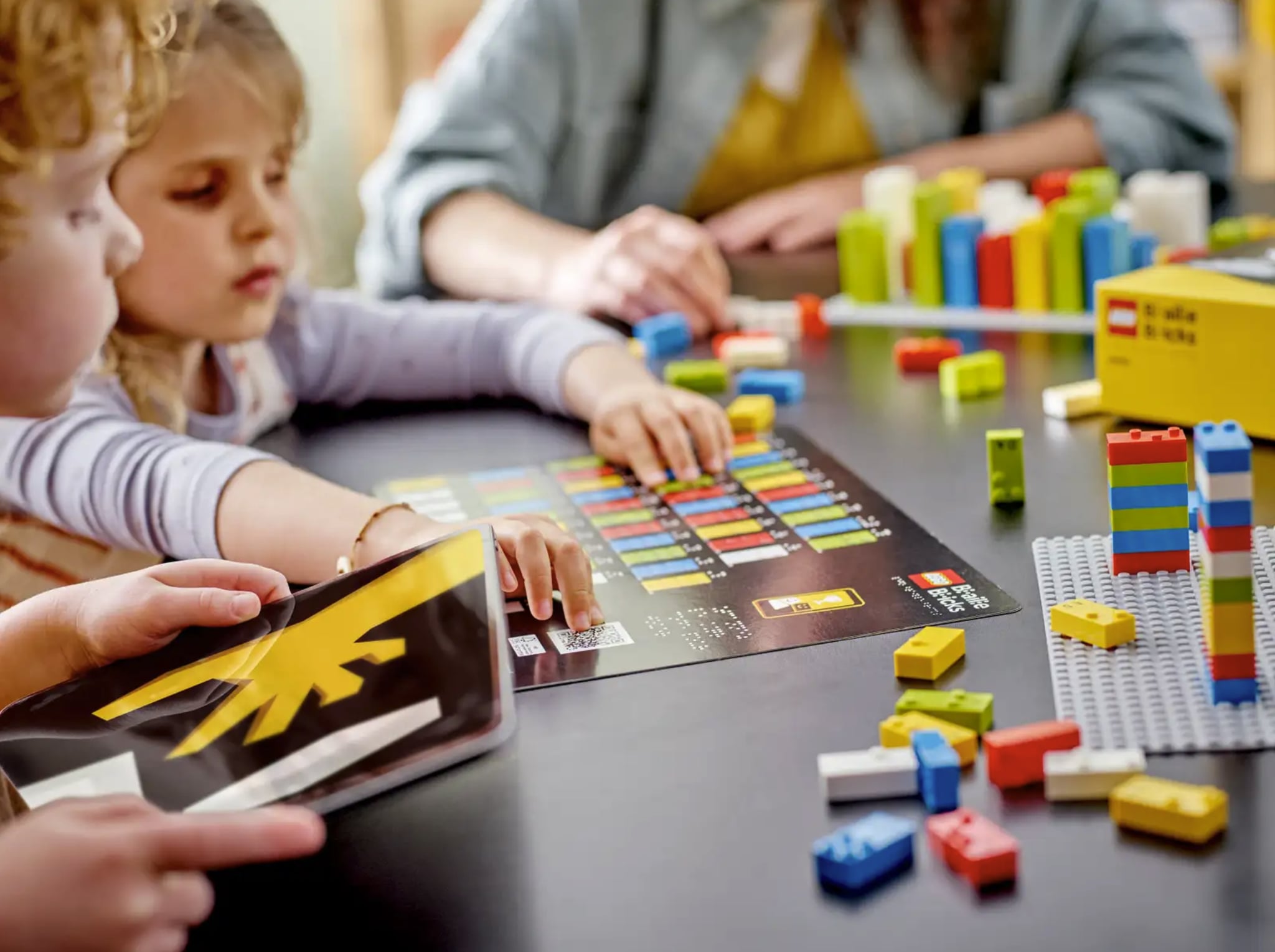 Image Source: Lego
Lego is taking a major step toward inclusivity. The brand, known for its iconic stackable building blocks, recently announced that it will soon be making braille bricks designed for blind and low-vision children available for purchase.
The educational sets were originally launched in 2020 but were only distributed through the Lego Foundation to organisations specialising in the education of children with vision impairment. Now, you can buy a set for your own household. The bricks are aimed at kids age 6 and up and have "been designed so that anyone who is curious about braille, be they blind, partially-sighted or sighted, can have fun getting to know the braille system at home with their family members in a playful, inclusive way," the brand said in a statement.
Making these braille bricks more widely available will help close the diversity gap within the toy marketplace and create a greater level of representation for those with vision impairment.
"For blind and partially sighted children, and adults for that matter, it makes all the difference if they can share their journey of learning braille with the people they love the most. For the blind community, braille is not just literacy, it's our entry to independence and inclusion into this world, and to have Lego Braille Bricks made available for the wider public is a massive step forward to ensuring more children will want to learn braille in the first place," Martine Abel-Williamson, president of World Blind Union, said in the statement with Lego. "And because it's based on a product that so many families already know and love, this is really an invitation for all family members to have fun building tactile skills and getting familiar with braille using the same tool."
The Lego Play With Braille set includes 287 bricks in five colours: white, yellow, green, red, and blue. The set also includes two baseplates for stacking and building, and the packaging itself features braille embossing. "All bricks are fully compatible with other Lego products and the studs on each brick are arranged to correspond to the numbers and letters in the braille system, with the printed version of the symbol or letter situated below the studs," per the press release.
Mum of two Lisa Taylor contributed to the press release, sharing just how much the bricks have done for her two daughters — Olivia, 7, who is blind, and Imogen, 4. "To have a set at home changes everything. We can play with braille together as a family and she can introduce braille to her little sister in a way they both love," Taylor stated. "Lego braille bricks are accessible for her without being really different for other kids, so she gets to play and learn just like every other child."
The Lego set of English Braille Bricks (£80) is available now for preorder ahead of the 1 Sept. launch date, as well as the French version. German, Italian, and Spanish versions will be made available in early 2024.