How Many Kids Does Owen Wilson Have?
Owen Wilson's Kids Have the Coolest Names — Meet Ford, Finn, and Lyla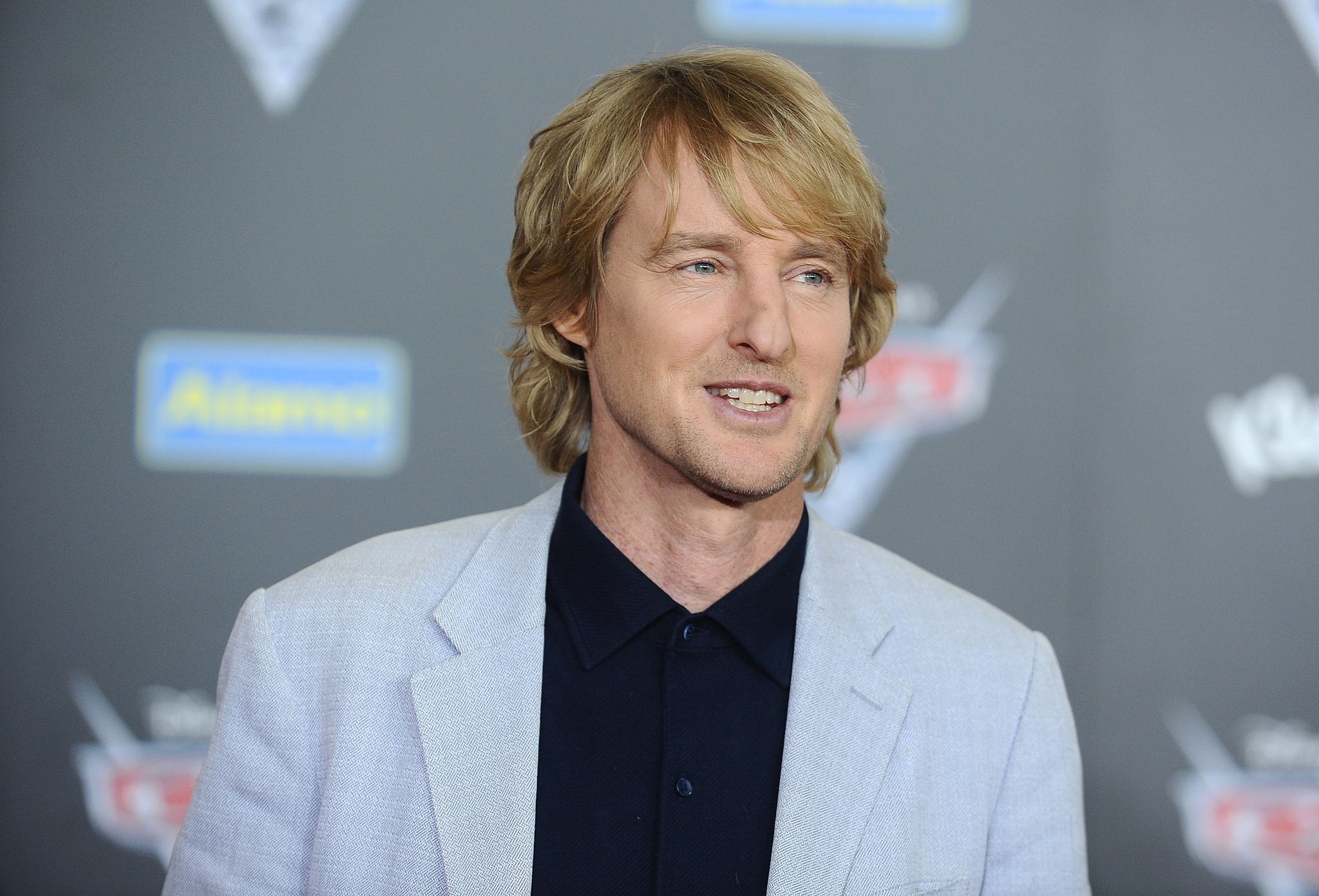 Funnyman Owen Wilson has his hands full. He's dad to two boys under 11 years old (nearing the teenage years already!), and the father of a 2-year-old baby girl, too. Although his sons come from separate and estranged relationships, Wilson does his best to make them feel like one big happy family. It also doesn't hurt that he's the voice behind one the most popular Pixar characters in animation history: Lighting McQueen. "I do get some street cred with their classmates," the Cars actor told Ellen DeGeneres.
However, when it comes to parenting Wilson lays down the law. "I've said to both of them, 'Look, I don't care what uncle Woody or uncle Willy do. There's no smoking pot in this house. My house, my rules!'" he said on Jimmy Kimmel Live. Jokes aside, the Wedding Crashers actor doesn't consider himself to be a strict parent unless it has to do with manners and respect, and of course, he hopes his kids will be excited about getting good grades in school. Read all about Robert Ford, Finn, and Lyla below!
Robert Ford Wilson
Wilson and then-girlfriend Jade Duell welcomed their baby boy, Robert Ford Wilson, on Jan. 14, 2011 in Hawaii. The 52-year-old actor revealed on The Ellen Degeneres Show that his little man has taken up parkour and "might even be a little stuntman in training." He said Ford is a big Jackie Chan fan and has started testing out his stunt moves in the park, which may or may not have resulted in a hospital visit for a few stitches. While promoting their movie Wonder, co-stars Julia Roberts and Wilson joked about whether they view themselves as "the cool parents." Wilson recalled he might already be at the stage where Ford thinks he's "too cool" to be seen with his pop: "You have to, at some point, roll your eyes a little bit at your parents, and sadly with me it's already begun at age six, I'm getting that," he continued. "I think I'm a pretty cool dad."
Finn Wilson
Finn Wilson was born on Jan. 30, 2014. He is The Internship star's second son, whom he shares with former personal trainer Caroline Lindqvist. While the two never confirmed their relationship, they remained amicable throughout the pregnancy. In a 2017 episode of The Ellen DeGeneres Show, Wilson dropped by to give her the inside scoop on what it's like now that Ford has a little brother. "We call [Finn] 'me too' because he copies Ford," Wilson told Ellen. He went on to explain that anything Ford says "it's just the funniest thing ever" to Finn, but when dad tries to crack a joke it's crickets. "It's like nothing from those guys," he laughed.
Lyla Aranya Wilson
Born on Oct. 10, 2018, Lyla Aranya Wilson is Wilson's youngest child and only daughter. He shares Lyla with former girlfriend Varunie Vongsvirates, who currently has full custody.
Image Source: Getty/ Jason LaVeris