Prince Harry Hosts Thomas & Friends The Royal Engine Episode
Prince Harry Hosts a Special 75th Anniversary Episode of Thomas & Friends Featuring the Queen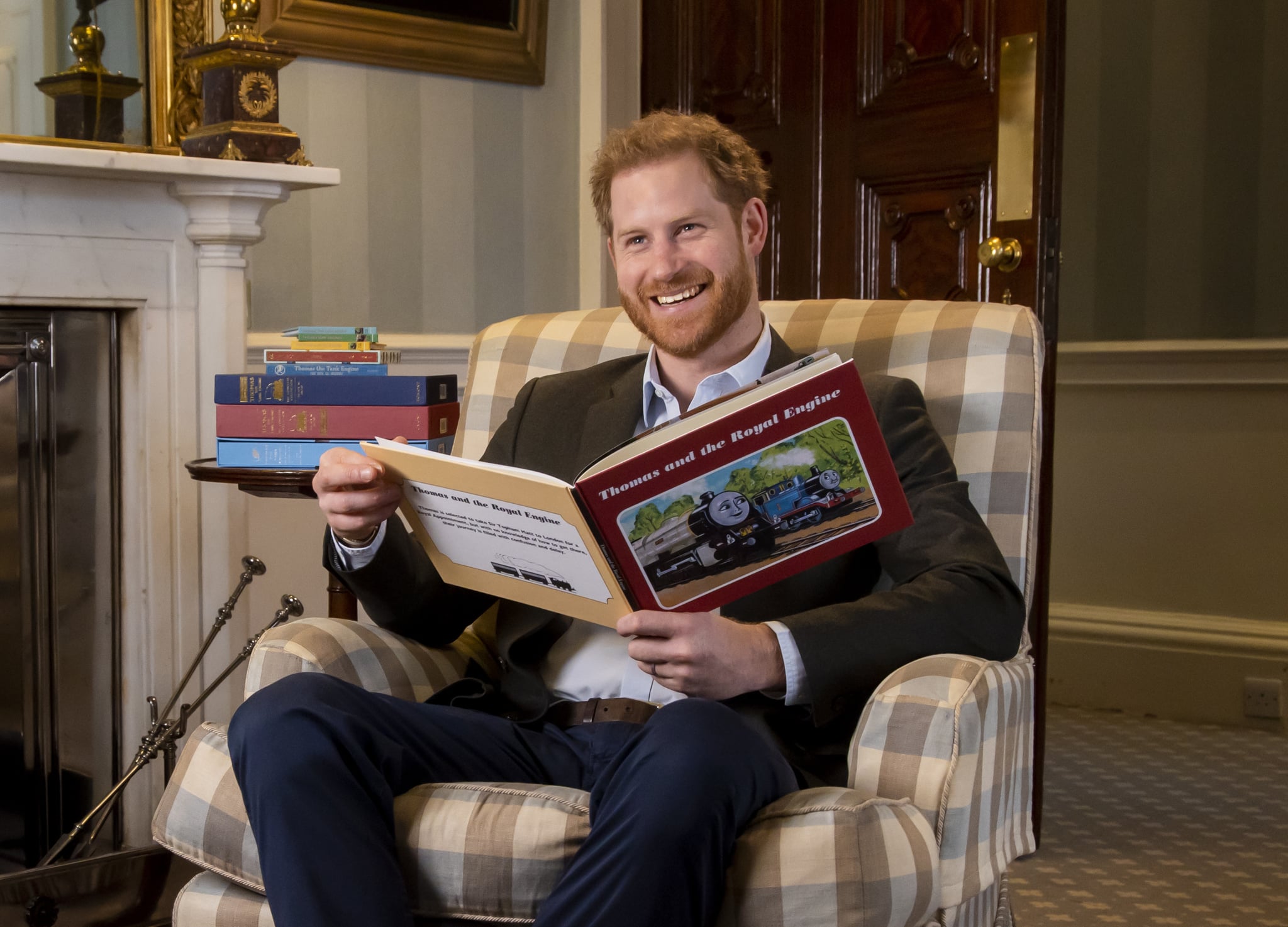 Image Source: Channel 5
Beloved children's series Thomas & Friends is celebrating its 75th anniversary with a special royal episode introduced by Harry, the Duke of Sussex. The anticipated special — Thomas & Friends: The Royal Engine — features voicing by actor Rosamund Pike, with a cameo from a younger Queen Elizabeth and Prince Charles as a boy.
Thomas & Friends: The Royal Engine will tell the story of Thomas the Tank Engine's first trip to London, where he takes Sir Topham Hatt to Buckingham Palace to receive an honour. He is accompanied by a new character, the Duchess of Loughborough, who is voiced by Gone Girl's Pike.
"Thomas the Tank Engine has been a comforting, familiar face to so many families over the last 75 years — entertaining, educating and inspiring children on important issues through exciting stories and characters," said Harry, the Duke of Sussex, in a press statement. "I certainly have fond memories of growing up with Thomas & Friends and being transported to new places through his adventures. I am very proud to have been asked to take part in this special episode. I wish Thomas & Friends a very happy anniversary."
Thomas & Friends: The Royal Engine airs on 1 May on Netflix in the US, and on 2 May on Channel 5 Milkshake! in the UK at 9:05am. It's scheduled to air in 180 countries worldwide thereafter.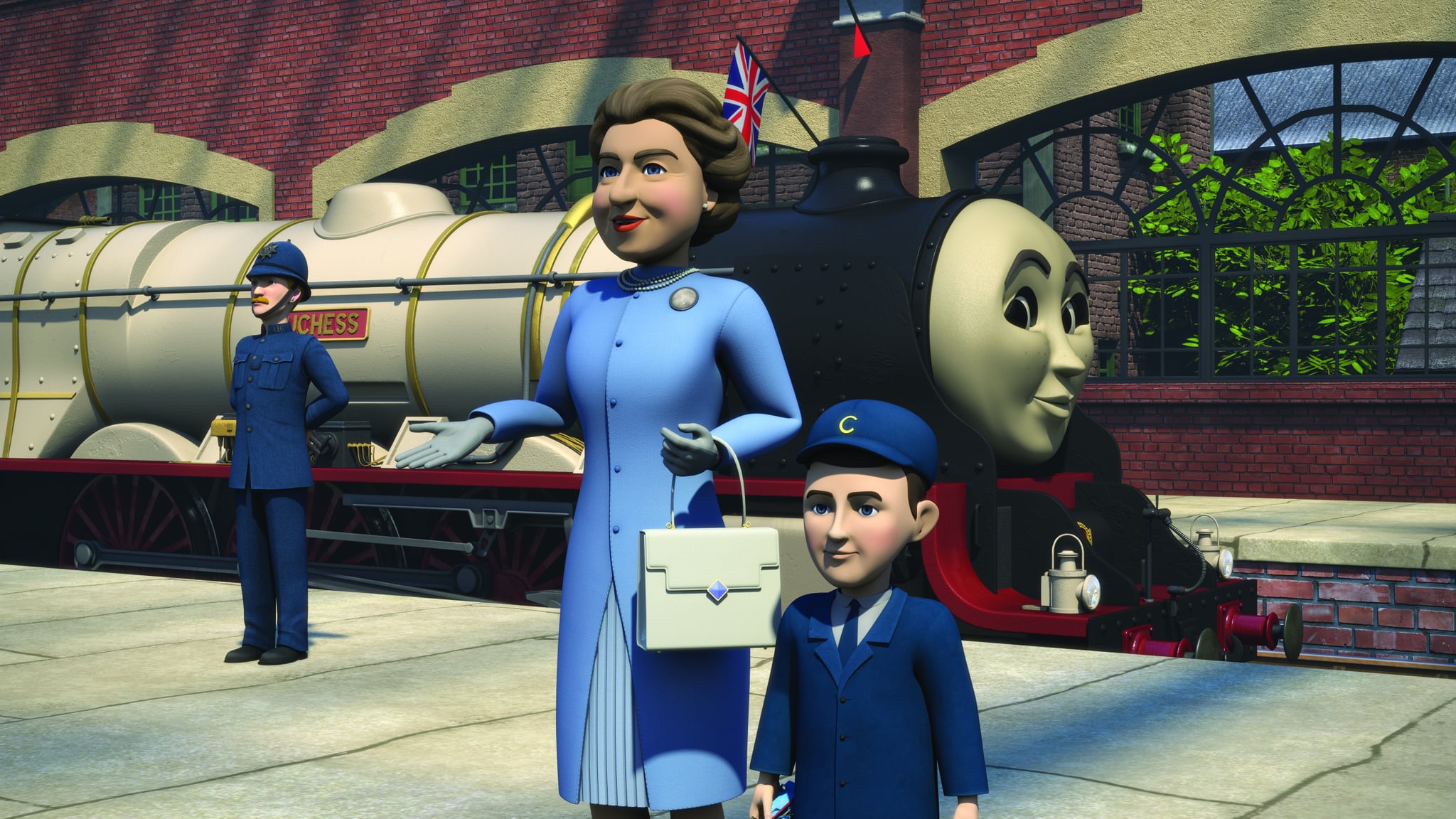 Queen Elizabeth II and Prince Charles as a Boy in The Royal Engine 75th Anniversary Episode