Nadia Owusu's Tips For Creating a Sense of Home at Christmas
If You Can't Be With Family this Christmas, Try Nadia Owusu's Favourite Festive Activities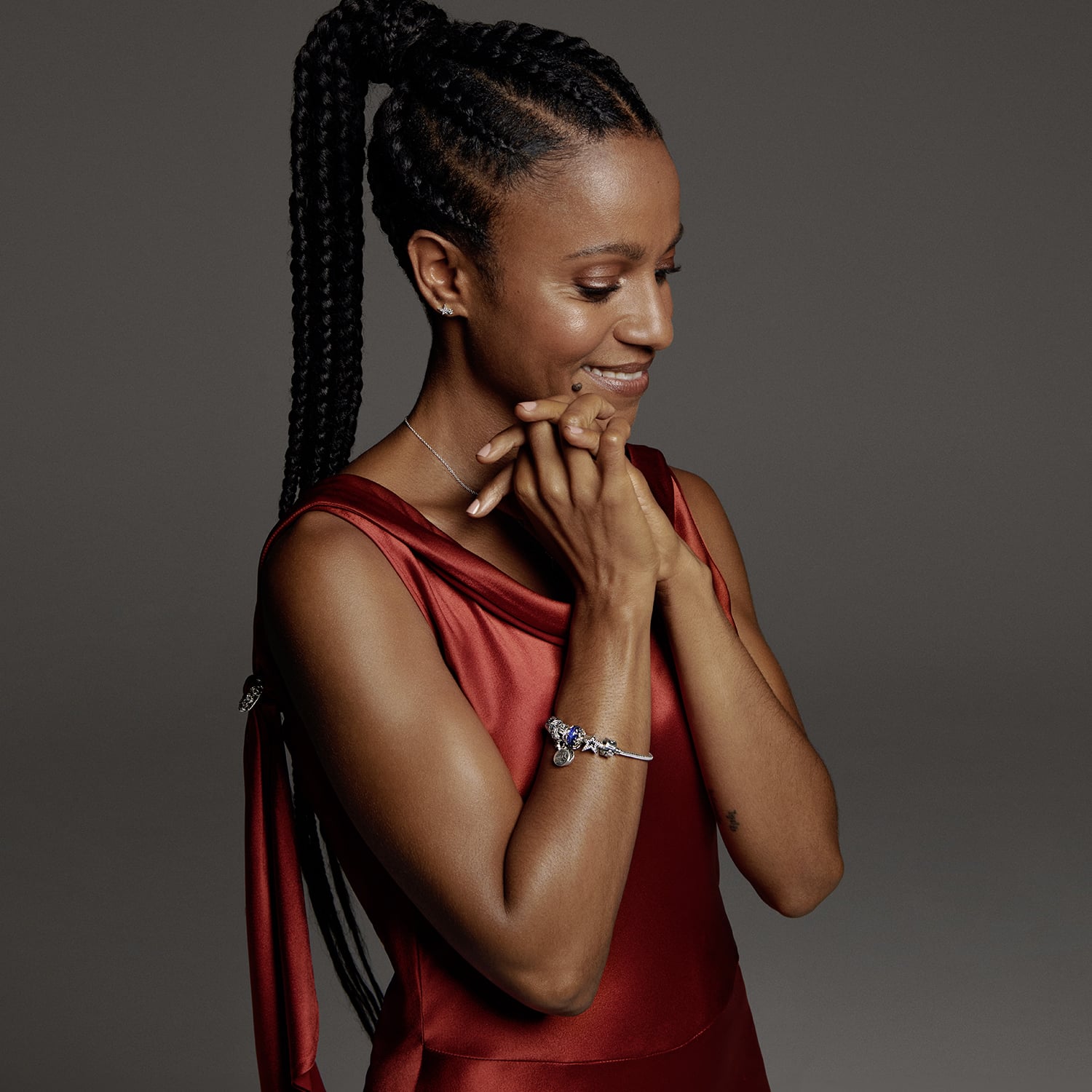 Image Source: Pandora
Enigmatic storyteller Nadia Owusu is the award-winning author of Aftershocks: A Memoir that details her life's story of losing both parents by the age of 13, and then travelling the world in search of her identity. Owusu's debut book was chosen as one of the best books of 2021 by the BBC and The New York Times while being recognised with a Whiting Award and an Atlas Review. Creating a sense of home, particularly during Christmas, is a beautiful but challenging part of Owusu's own journey. And as we enter the winter months, Owusu partnered with Pandora to share a collection of short stories that capture the emotion, comedy, and excitement that makes the festive season so special and unique.
"I really love spending Christmas in Ghana, where my father's family came from," Owusu reminisced while speaking to POPSUGAR. Although she didn't grow up in Ghana, it was a family tradition to go there when she was a child and spend Christmas at her grandmother's house. "The same house where my father and his sisters were raised. I'm very close to my big extended Ghanaian family, but we are scattered all over the world now. We're in the US, in Ghana, in the UK, Canada, and Germany, and other places. Although we don't do it every year, when we can, we come together at my grandmother's house. Then there are actually several houses on the same street that our extended family members live, too."
Image Source: Pandora
When Owusu isn't able to make it to her family's big Ghanaian Christmases, she has often spent the festive season alone, especially before she met her partner. "For much of my life, I've lived distant from my family, geographically. I think, increasingly, that's true for a lot of people over the last year. So many people experience that loneliness and disconnection," she shared. "One of the things that I found that really made me feel connected to people was writing cards and letters, and just the idea of sending that love and care out into the world, even if I can't be there. And it's not so much about getting the response, although it's always really nice to receive physical mail. I really like getting mail, but it really is about reconnecting with those memories, putting words on a page, and making that effort to reach out across distances."
"I really like getting mail, but it really is about reconnecting with those memories, putting words on a page, and making that effort to reach out across distances."
Write Letters of Gratitude to Friends and Family
"You can do that through a phone call, too, If you're not a letter writer," Owusu suggested. "But to me, there's something about sitting down to write about those moments and about how much people matter to me. And then, I think also if you are going to be alone, just making a plan for yourself for the time and for the day. Fill the day with rituals that remind you of joyful things in your life, or gratitude practices, or even journaling about something you're looking forward to in the next year. It's a good way to get yourself in the spirit of celebration and prepare a nice meal for yourself, or a watch a film." Owusu's personal favourite is A Charlie Brown Christmas Special.
Try a Book Swap or Set the Mood With Festive Music
"Especially in years when I don't travel and I don't go to see my extended family, music is a big part of getting into the holiday spirit," she said. "And actually the A Charlie Brown Christmas album is one that I have on repeat a lot, especially on Christmas eve and Christmas day. But another tradition my sisters and I, we actually for many years, have done a book exchange when we're together for the holidays. We each bring a book or two that we've really loved throughout the year. And then we describe the book and explain why we really love them. And then we each choose a new book, and now our partners participate in that, too. So, that's a really nice tradition!" In addition to her incredible memoir Aftershocks, Owusu recommends reading Open Water by Caleb Azumah Nelson.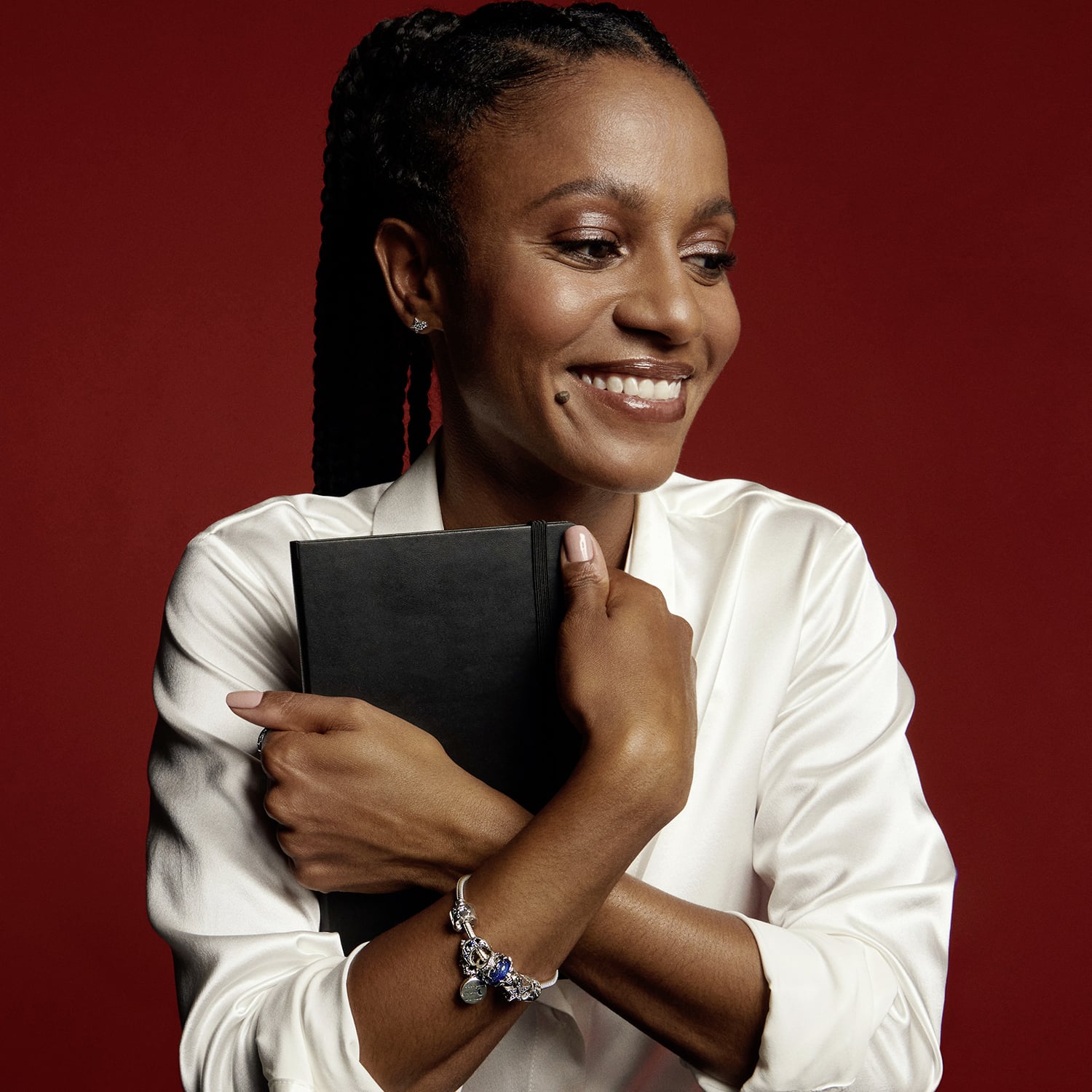 Image Source: Pandora
Cook a Nice Meal to Connect With Your Heritage
When sharing the comforting traditions of her big family gatherings, Owusu made clear that "food is always at the centre". Her Ghanaian family eats lots of traditional foods like Jollof rice, fufu, groundnut soup, and fried plantains at Christmas time. "And we'll sit outside on the porch and it's a multi-generational gathering, and it's just really lovely to be in that community. Then, one of the traditions that's connected to that for me is that often there's also music. And so, there'll be a family dance party after we eat, so we can work off some of the heavy food that we've just eaten."
Dress Up with Sentimental Jewellery For Extra Sparkle
"We think of jewellery as heirlooms, as things that people pass down through generations. And, I think we collect jewellery in that spirit, too. There's emotions and stories and memories attached to jewellery, where you found it, who gave it to you. And I think, when we wear special pieces, especially pieces that are really meaningful to us, that they remind us of stories either given to us or stories that we want to communicate to people about ourselves. And, we're wearing those stories for everyone."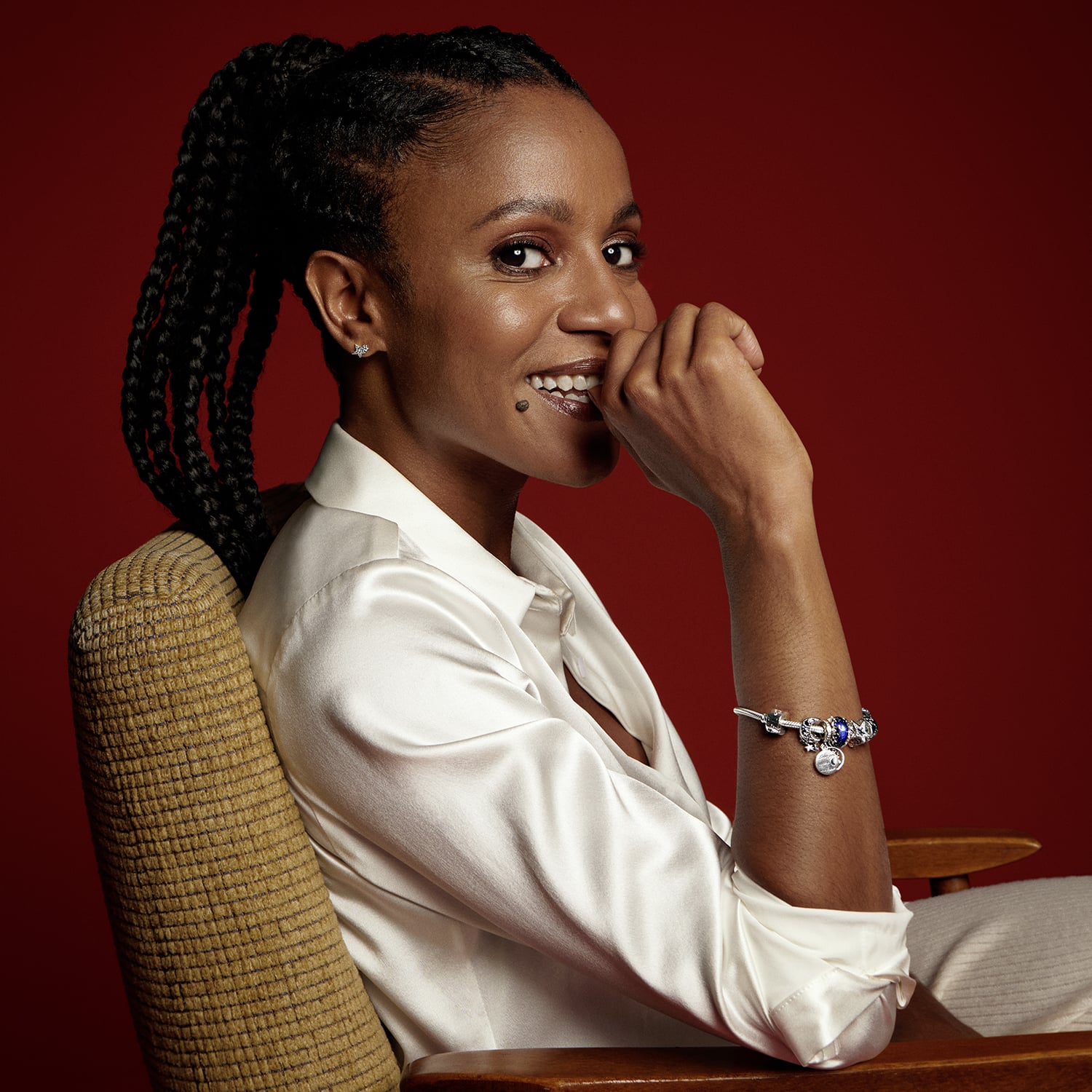 Image Source: Pandora
Be Present in the Moment, and Savour the Joy
"I think especially this year, I've been really thinking about what it means to be present, because often, even when we're with our family over the holiday season, we're still checking work emails or we're texting or we're multitasking and doing many things. And, some of that is inevitable, but I'm really going to try to remind myself to switch off and to stay in the moment with my loved ones and really be in the conversation listening," Owusu shared some wisdom ahead of party season. "We have so much to catch up on, and just making that effort to really be present is so important. And also the reminder of the importance of sharing memories and making new ones. We're more likely to store them if we're not distracted, and then those memories can actually sustain us during times when we have to be distant from our loved ones. That's really what I mean by savouring the joy of the festive season, it's about being really present and in the moment."
Aftershocks: A Memoir (£17) by Nadia Owusu is available to buy now at Waterstones.
Image Source: Pandora