Apple AirTags Review
My Apple AirTags Gave Me Peace of Mind on Holiday
As POPSUGAR editors, we independently select and write about stuff we love and think you'll like too. If you buy a product we have recommended, we may receive affiliate commission, which in turn supports our work.
If you're heading on holiday, it's likely you might be feeling apprehensive about the turmoil at airports that has dominated the news. From staffing shortages to flight delays and cancellations, travelling this summer has been turbulent, to say the least. I recently went on holiday around Europe, and though I'm typically a carry-on only type of traveller (last summer I went around the U.S. for three weeks with just hand luggage), there were too many events, destinations, and climates on this trip, so a bigger bag was required. Though we didn't have any issues getting to our destination, it was impossible not to notice the swarms of people and mountains of bags piled up at the airport while we waited at baggage claim. On the way home, I panicked, and ordered Apple AirTags (£29) for my whole family. They made our experience getting home so much less stressful, and I'd recommend them to anyone travelling right now.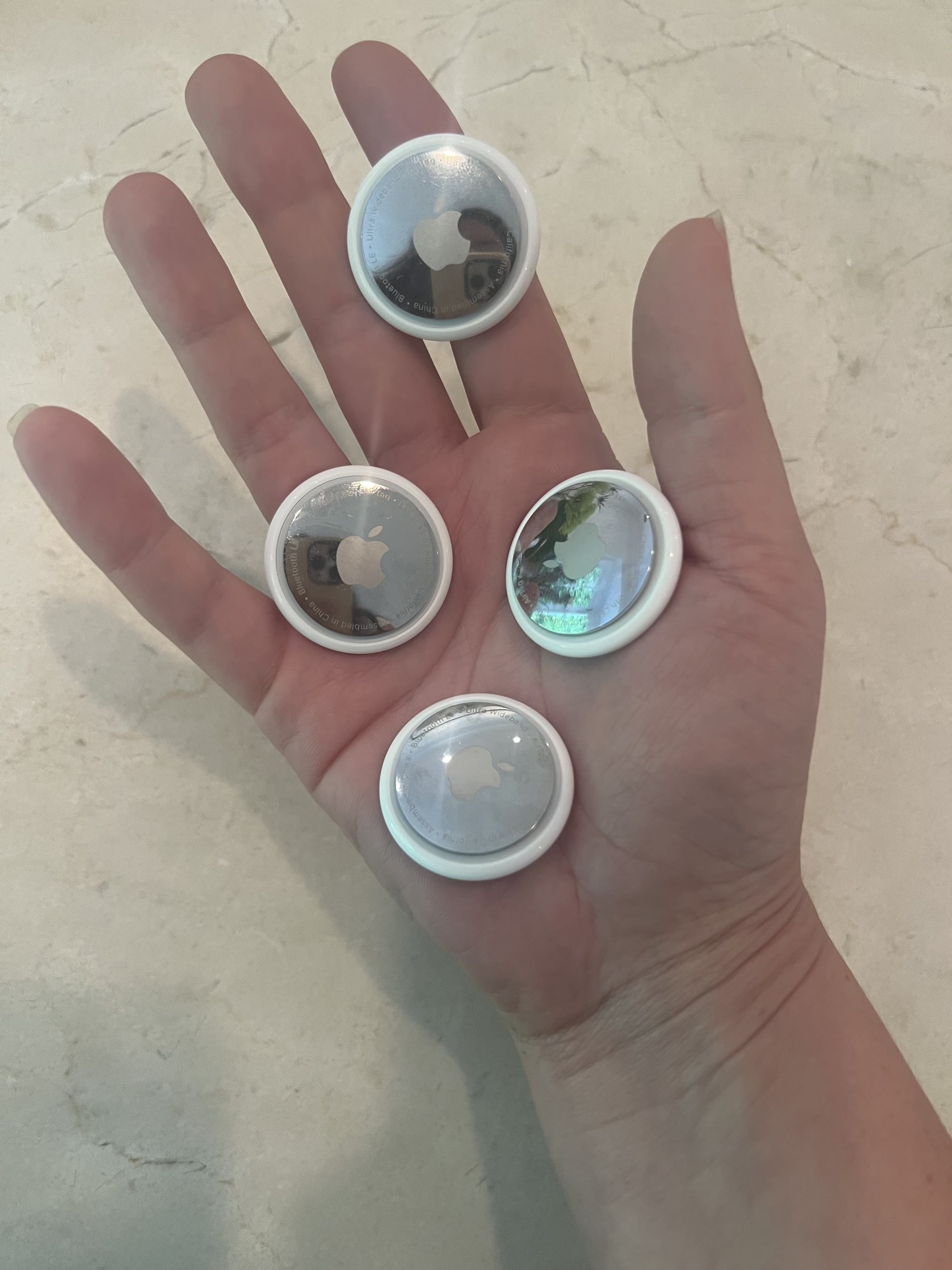 Image Source: POPSUGAR Photography / India Yaffe
What I Like About Apple AirTags
I thought these little devices were brilliant. They're tiny; all four fit in the palm of my hand, as shown above. They took about 30 seconds to set up; all you need is your iPhone close by, and they pair automatically. I bought a four pack because my family had four checked bags, and I named each one for the coloured luggage tag on each bag, so I would know which was which. Using the Find My app that's installed on all iPhones, I was able to track our bags from check in until take off, and again when we landed. I saw them all together in the airport, and I was even able to track, based on an airport map, that they moved with us when we had to change planes due to an electrical issue. Sure, I was a little paranoid, but it made me feel that much better after hearing about almost everyone I knew losing their luggage. When we landed, I was able to see one of the Apple Airtags (£29) immediately at our airport, which gave me peace of mind knowing the others would follow shortly, which they did. They're affordable and easy to use; I'll be taking them with me on every trip.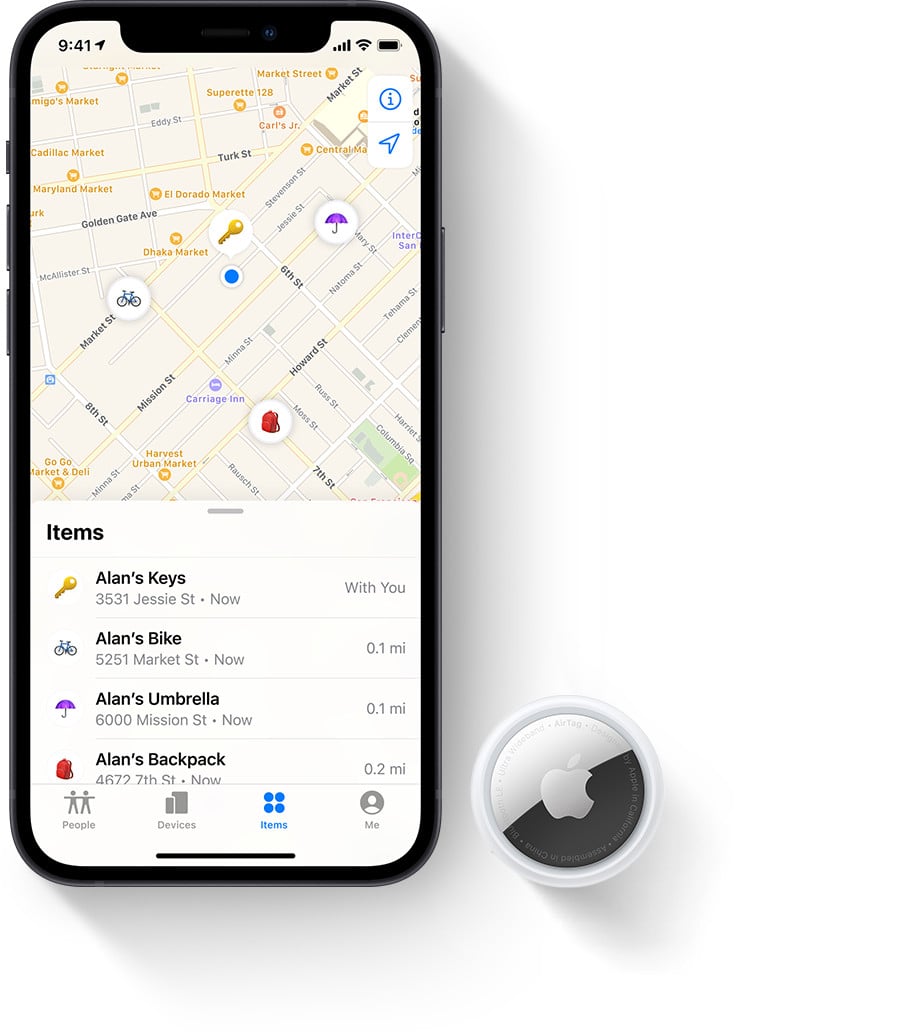 Image Source: Apple
What's Worth Noting About Apple AirTags
There is an important distinction to be made about Apple AirTags; when something is far away, like for example, at the bottom of an aeroplane, the technology relies on the Find My Network from all kinds of other Apple devices to help pick it up. For a traveller, this means that if your item was left at an airport, it will likely pick up a signal, but if it's in cargo, where there theoretically aren't lots of other Apple devices turned on, it might not locate. Once it gets in better range, where there are more devices around it, it will pick up the location.
Who Apple AirTags Are Best For
These devices are best for people who travel a lot, or who are always misplacing things like their keys or wallet. They're also best for people with Apple devices, as they pair automatically with your iPhone.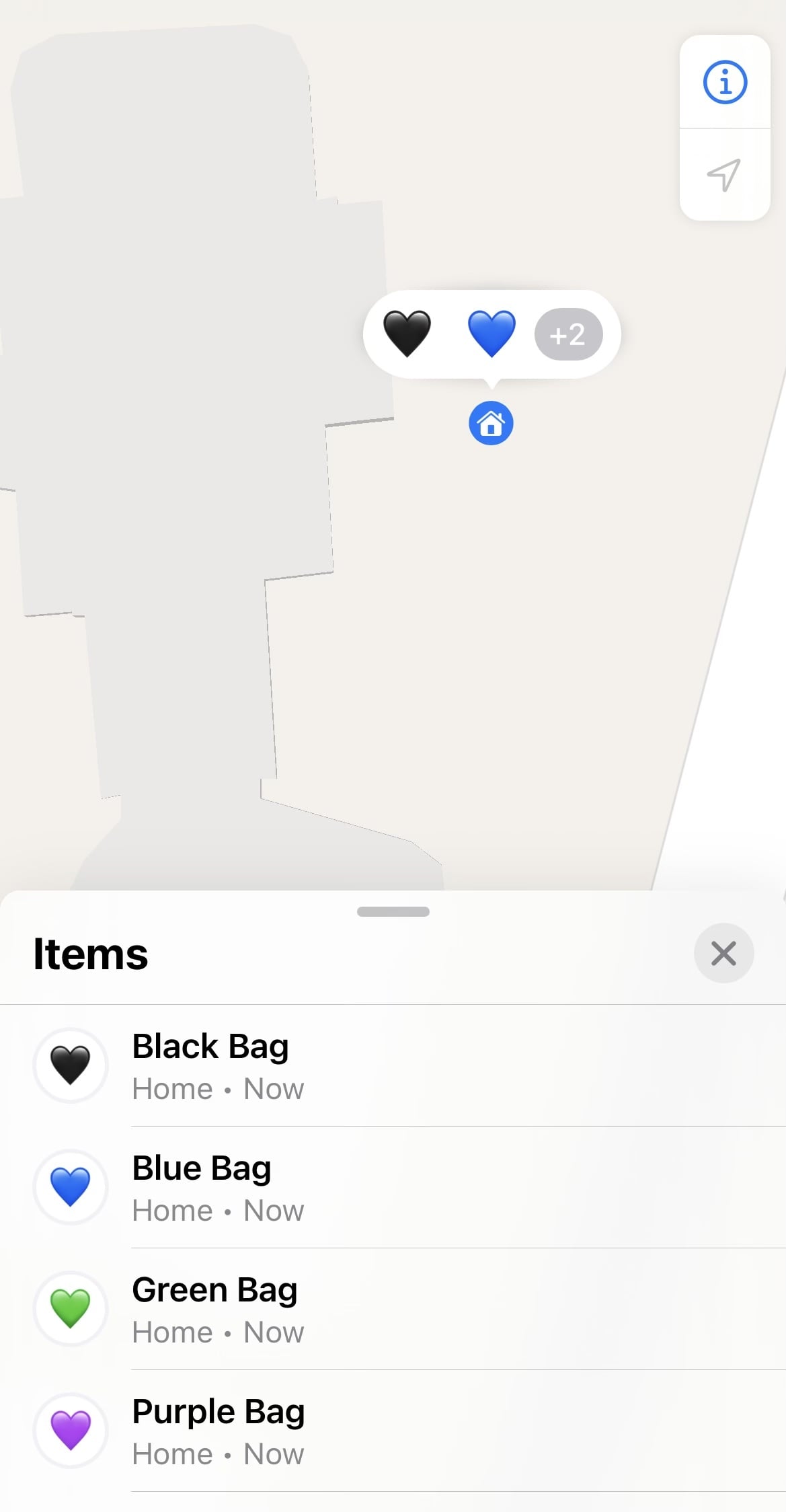 Image Source: POPSUGAR Photography / India Yaffe
Additional Details
If you buy Apple AirTag from the Apple store, they can be delivered to your home or business for free. You can also name each AirTag anything you like, and use a corresponding emoji, so you'll always know which is which.
Where Apple AirTags Are Available
You can find Apple AirTags at the Apple website, as well as Amazon and Currys.
Rating:

Image Source: POPSUGAR Photography / India Yaffe