Amandla Stenberg Talks About Shaving Her Head InStyle 2018
Amandla Stenberg Reveals the Real Reason She Shaved Her Head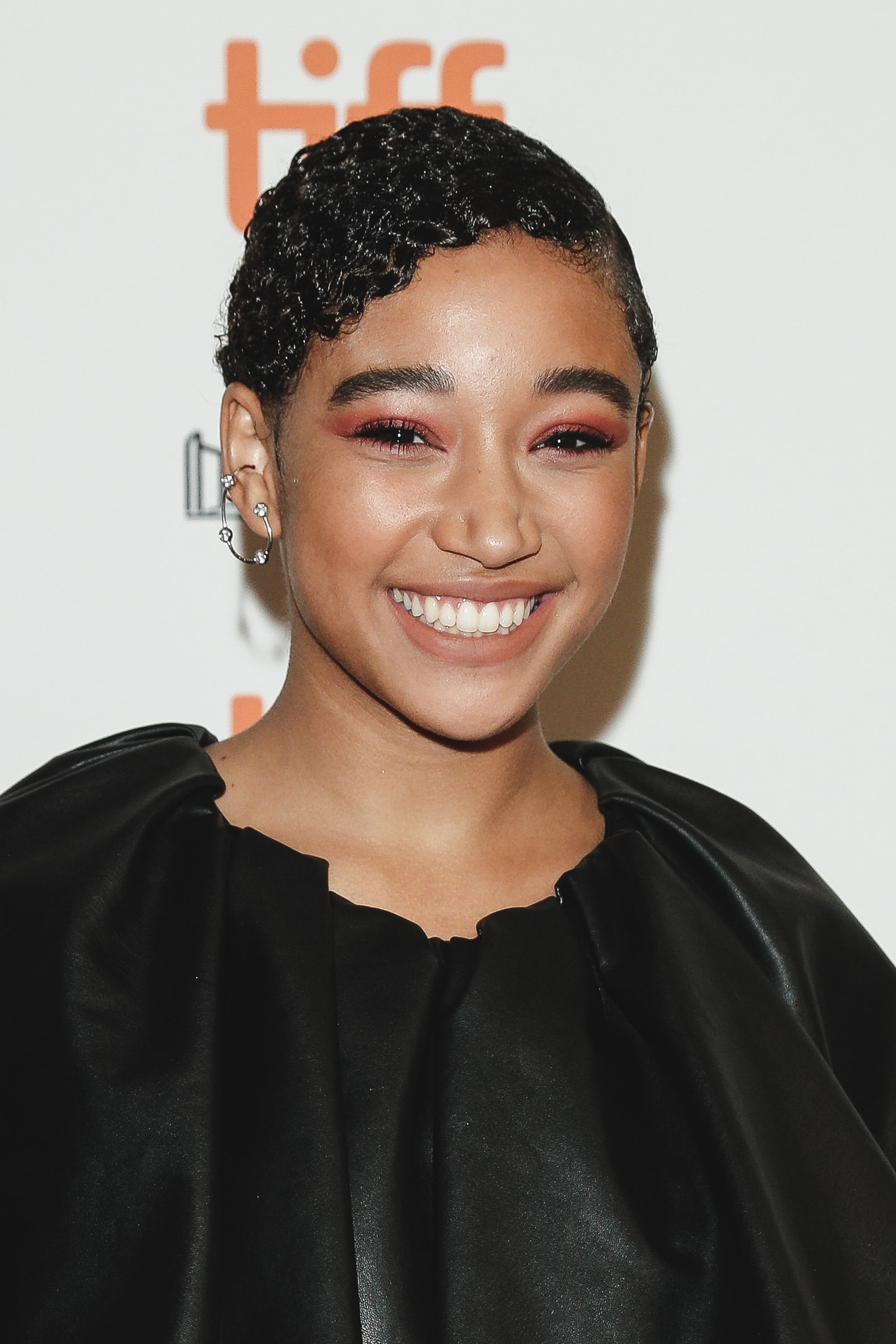 Amandla Stenberg isn't afraid to speak her mind. At 16 years old, she shared her thoughts on cultural appropriation, and she most recently penned an essay for InStyle about why her hair felt like it "wasn't acceptable" in Hollywood and why she decided to shave it.
"I have what they call 'velcro hair' — it molds to a shape and stays that way unless it's wet," Stenberg explained, adding that it was very hard for the stylists on the set of The Hunger Games to deal with. She said the studio and director wanted her hair to be natural, but the hair team on set didn't know how to do it properly. "They also openly expressed frustration about how it was too challenging. I wasn't all that self-conscious, but I remember very clearly feeling that my hair wasn't acceptable, that something was wrong with it." Stenberg was only 12 years old at the time so didn't feel she had the power to speak up.
By 16, Stenberg found someone who could do her hair properly, and it became a "symbol of my self-acceptance. It was me loving my blackness." For her recent role in Where Hands Touch, the director said she would have to shave her head, which she jumped at the opportunity to do. "Shaving my head was wild. I felt a sense of complete neutrality. It was so freeing. This summer I came out as gay, and I must say, having no hair made me feel even more comfortable with my gender and sexuality."