Blake Lively With Short Black Hair
Blake Lively Sported 2 New Hairstyles in a Day — and We Can't Keep Up
Some of us feel like we've got an emotional connection to Blake Lively's locks, so the fact that she likes to play with us, sporting a whole host of entirely new (temporary) hairstyles, keeps us on the edges of our seats. First, she got a faux lob, and now she's shown off two new hairstyles in one day.
On Jan. 14, Blake debuted a new 'do that was the complete opposite of her usual long, blond locks — a short black pixie cut. Spoiler alert: she looks incredible. Blake shared a boomerang on her Instagram of the short black style, with the caption "💋 #TheRhythmSectionMovie" (her latest project, which will be released in 2019). Although we adore her long locks, we dig this shorter look on her too.
But, of course, there's more. Blake kept us on our toes by showing off another style later that same day. The black pixie was replaced with a red wig and a vintage-style fringe that we 100 percent approve of; in fact, we'll probably take pictures of it to our colourist.
These aren't the only beauty transformations we've seen Blake sport during the filming for The Rhythm Section. Husband Ryan Reynolds shared an image of her on set looking a world away from her usual glamorous mum self.
Although these new hairstyles may just be wigs, we sure can come to the conclusion that Blake suits every damn hair colour and cut!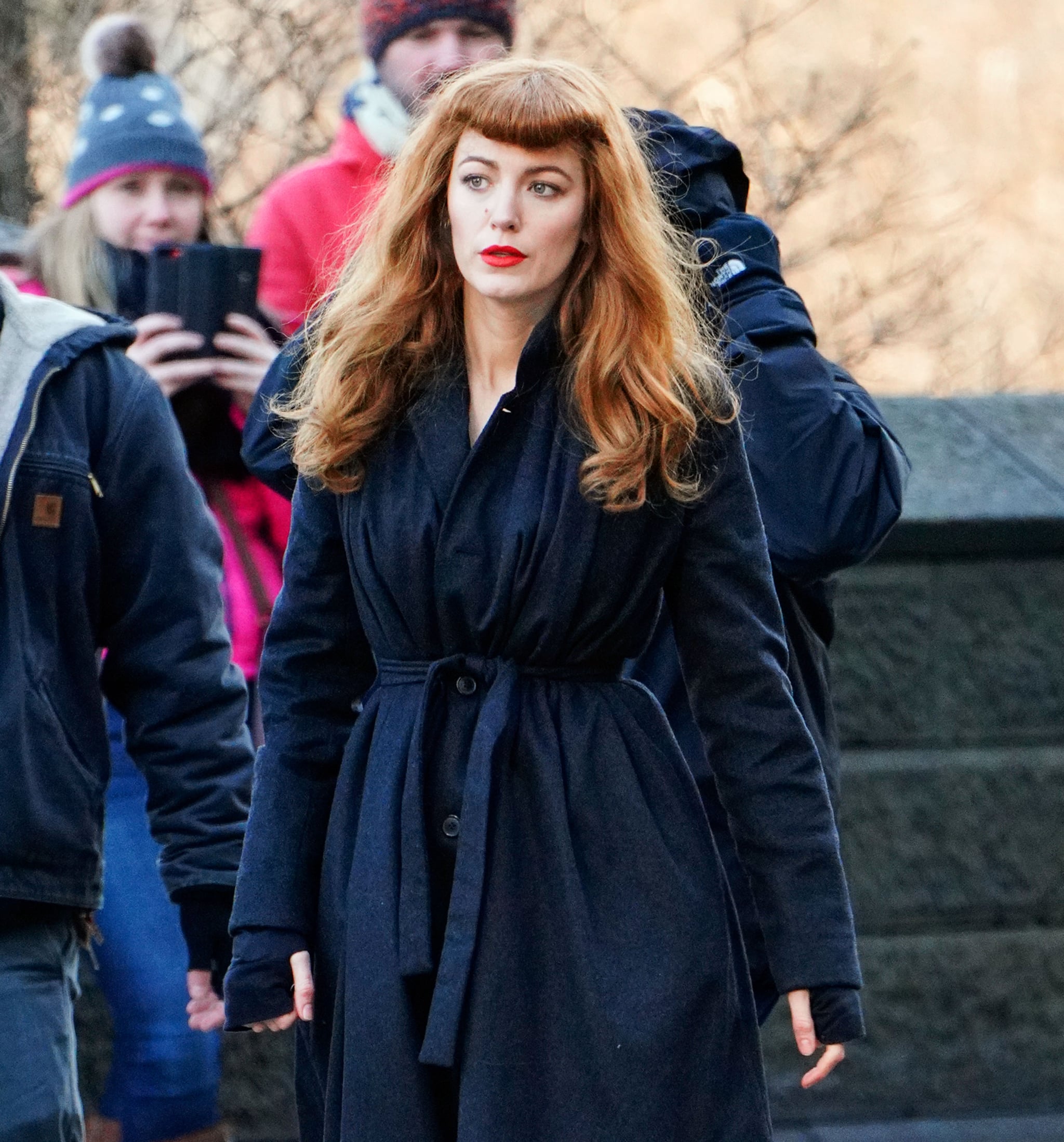 Image Source: Getty / Gotham