Clearasil Stubborn Acne Control Daily Pads Review
The $7 Drugstore Product That Cleared Up My Stubborn Acne Once and For All
As POPSUGAR editors, we independently select and write about stuff we love and think you'll like too. POPSUGAR has affiliate and advertising partnerships so we get revenue from sharing this content and from your purchase.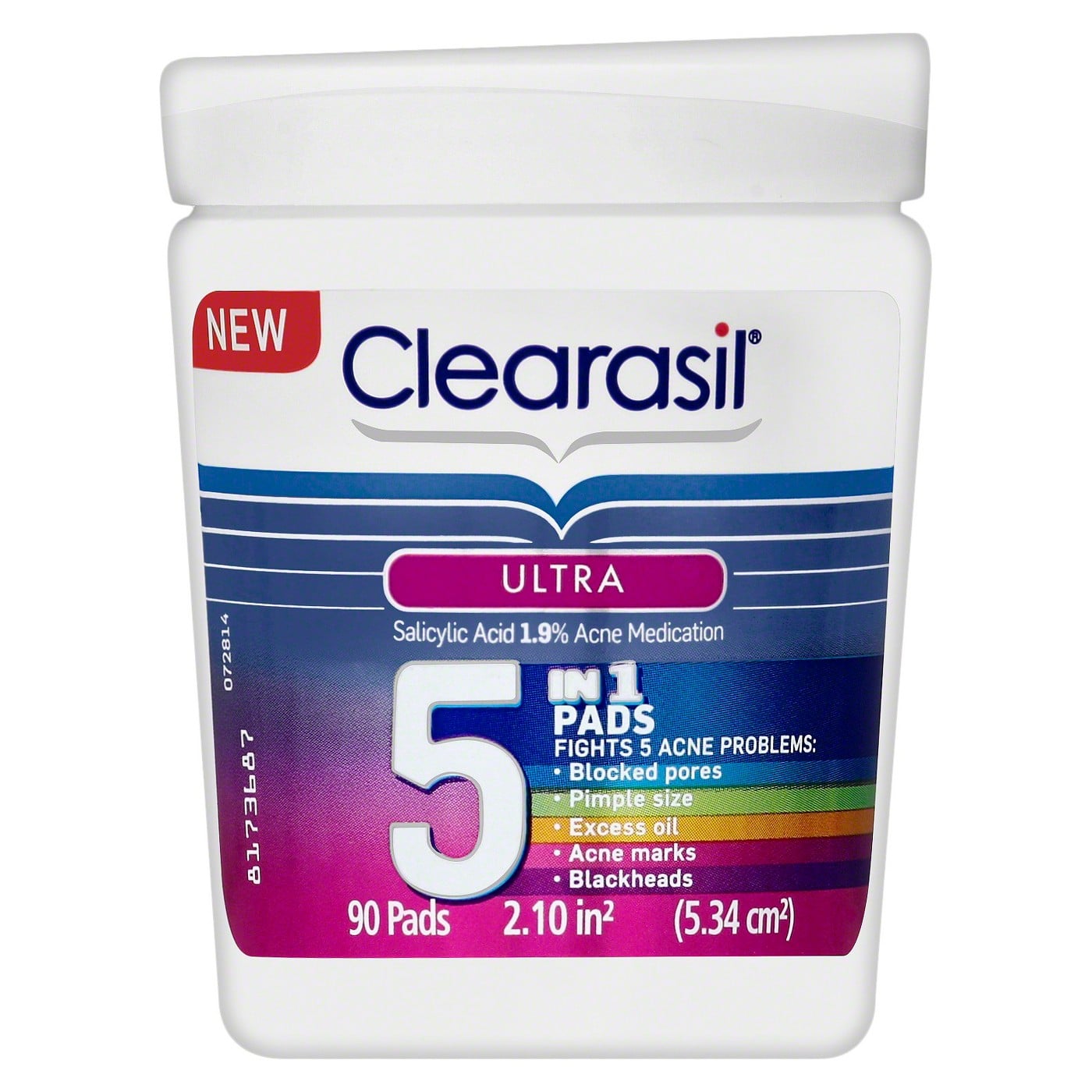 Through my teen years, I was lucky enough to rarely deal with acne. Suddenly, as I entered my mid-20s, pesky zits started showing up on my cheeks and chin. I tried all sorts of products including expensive creams, toners, and scrubs. It wasn't until I tried my sister's drugstore pick that I discovered the answer to my problem. Clearasil Stubborn Acne Control 5-in-1 Daily Pads ($7) sit on my vanity now and I use them religiously every night. So why are they so great?
These little circular pads contain 1.9 percent salicylic acid, which unclogs pores and dissolves the unwanted gunk you're dealing with. The pads come stacked up in a container so they're easy to grab and apply. I use one every single night after I wash my face. All I do is wipe the pad over my problem areas and let it dry for a few minutes before I lay down or touch my face.
Clearasil promises that this miracle product will reduce excess oil and shine, unblock pores, even out your skin tone, remove dirt, and exfoliate for smoothness. I can tell you that it does all that and more. Not only do my pimples clear up rapidly, but my skin is also firmer and glowing. If you're looking for a new solution to your acne issues, I'm begging you to give these Clearasil pads a try. You'll be so grateful you did.