Disney Princess Sleep Masks
These Disney Princess Sleep Masks Will Make You the Fairest of Them All While You Snooze
As POPSUGAR editors, we independently select and write about stuff we love and think you'll like too. If you buy a product we have recommended, we may receive affiliate commission, which in turn supports our work.
In my opinion, one of the signs you've become a true adult is the level of style you invest in your pajamas. For instance, I'm still scrubbing around in an old college sweatshirt. But when I find out one of my friends owns a pair of matching, silk pajamas? To me, that makes them a grown-up. The cherry on top of that maturity sundae? A chic sleeping mask. If you own one of those babies, I will trust that you know what things like stock options are. (The same goes double if it happens to be silk.)
But even though this accessory makes me think of responsible adults, that doesn't mean you can't have a bit of fun with yours. That's why I'm currently swooning over these Princess Sleep Masks ($10) from Etsy retailer 805Masks.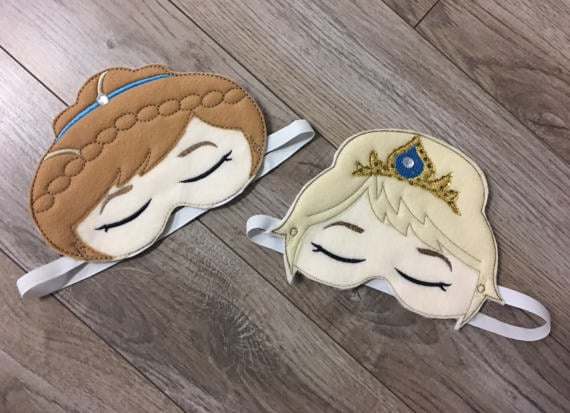 I've found that with many Disney-inspired beauty collections, the range of princesses to pick from can be limited. But 805Masks sells a whopping 10 different accessories that resemble the faces of everyone from Princess Jasmine to Ariel. No matter who is the best in your eyes, you can rep them, well, over yours.
These eco-friendly, embroidered felt cover-ups are backed with some soft fleece, so you won't worry about any irritation while you snooze. That means you can princess dream the night away!