Does Ulta Sell ColourPop?
ColourPop Is Coming to Ulta, and We're Losing Our Makeup-Loving Minds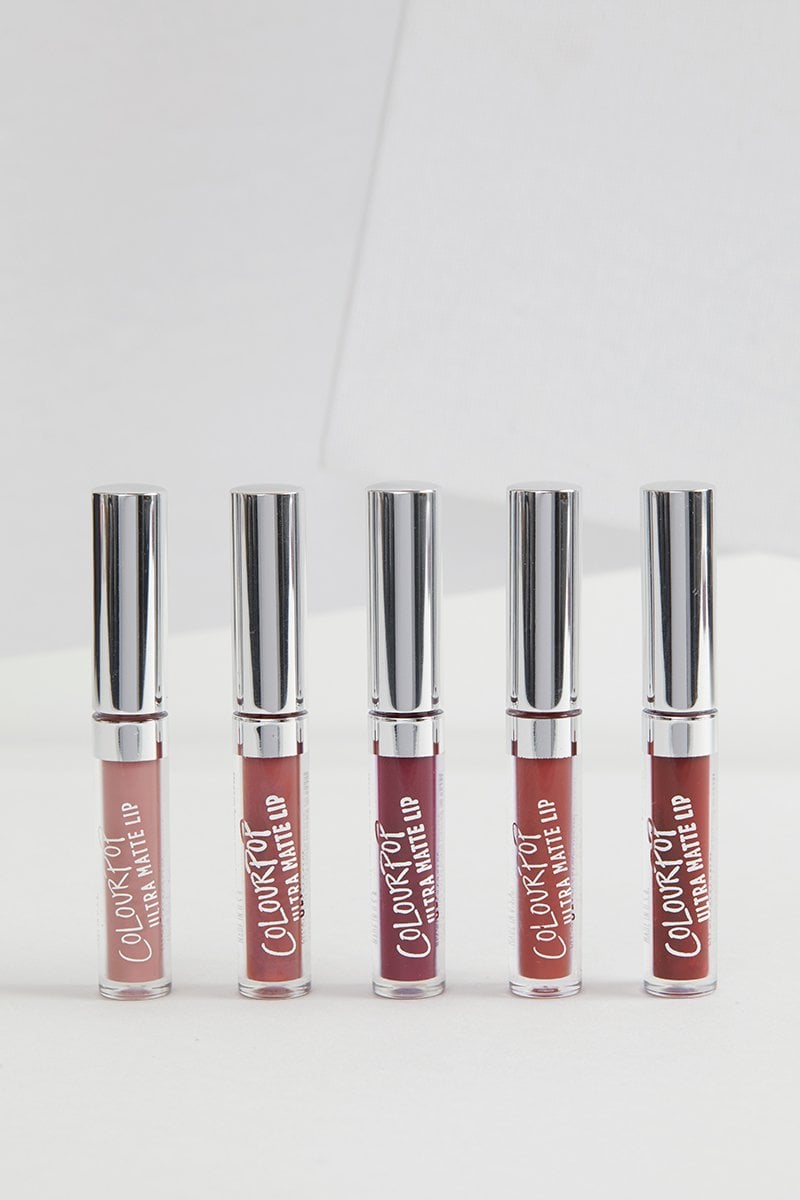 How do we love ColourPop? Let us count the ways. First, the trendy brand is known for churning out new, dynamic products at a near-dizzying speed. Second, it offers eye shadows for $5 and liquid lipsticks for $6, which allows us to keep purchasing said endless stream of makeup without emptying our life savings. Plus, it's a badass woman-owned beauty brand that just feels good to support. Want one more reason? Starting Feb. 25, ColourPop will be available at Ulta.
If you recall, ColourPop expanded into Sephora last Fall, so this news is further proof that the brand's reign over budget beauty isn't ending anytime soon. According to a ColourPop rep, select items from the line will be available in stores and online at the megaretailer.
This also means that you'll get to swatch ColourPop products IRL before purchasing, something that's impossible to do with an online-only retailer. According to brand founder and president Laura Nelson, that was the imperative motivation for selling ColourPop at Ulta. "As ColourPop continues to expand and branch out into new product categories, specifically in the complexion space, we wanted to provide an in-store experience that allows consumers to experiment and play in real life with our portfolio of cult favorite products for the first time," she said in a release.
Senior vice president of merchandising for Ulta Beauty Monica Arnaudo also noted that the brand was a good get for the massive chain. "ColourPop is a brand that has been consistently requested by our guests and we look forward to providing an in-store experience that offers our guests the ability to test, trym and play with these products," she said.
Ulta's ColourPop lineup will be bestsellers like the brand's iconic Super Shock Shadow ($5), Highlighter ($8), Ultra Matte Lip ($6), Element of Surprise Shadow Palette ($16), Double Entendre Shadow Palette ($16), Trifecta Lip Bundle ($16), Wicked Trick Lip Bundle ($16), First Charmer Foursome ($18), and Dream Fever Foursome ($18).
In other news: dreams do come true!