Emilia Clarke's Quotes on Beauty After Her Brain Surgery
Emilia Clarke Just Shared Some Heartbreaking Thoughts on Her Self-Esteem After Brain Surgery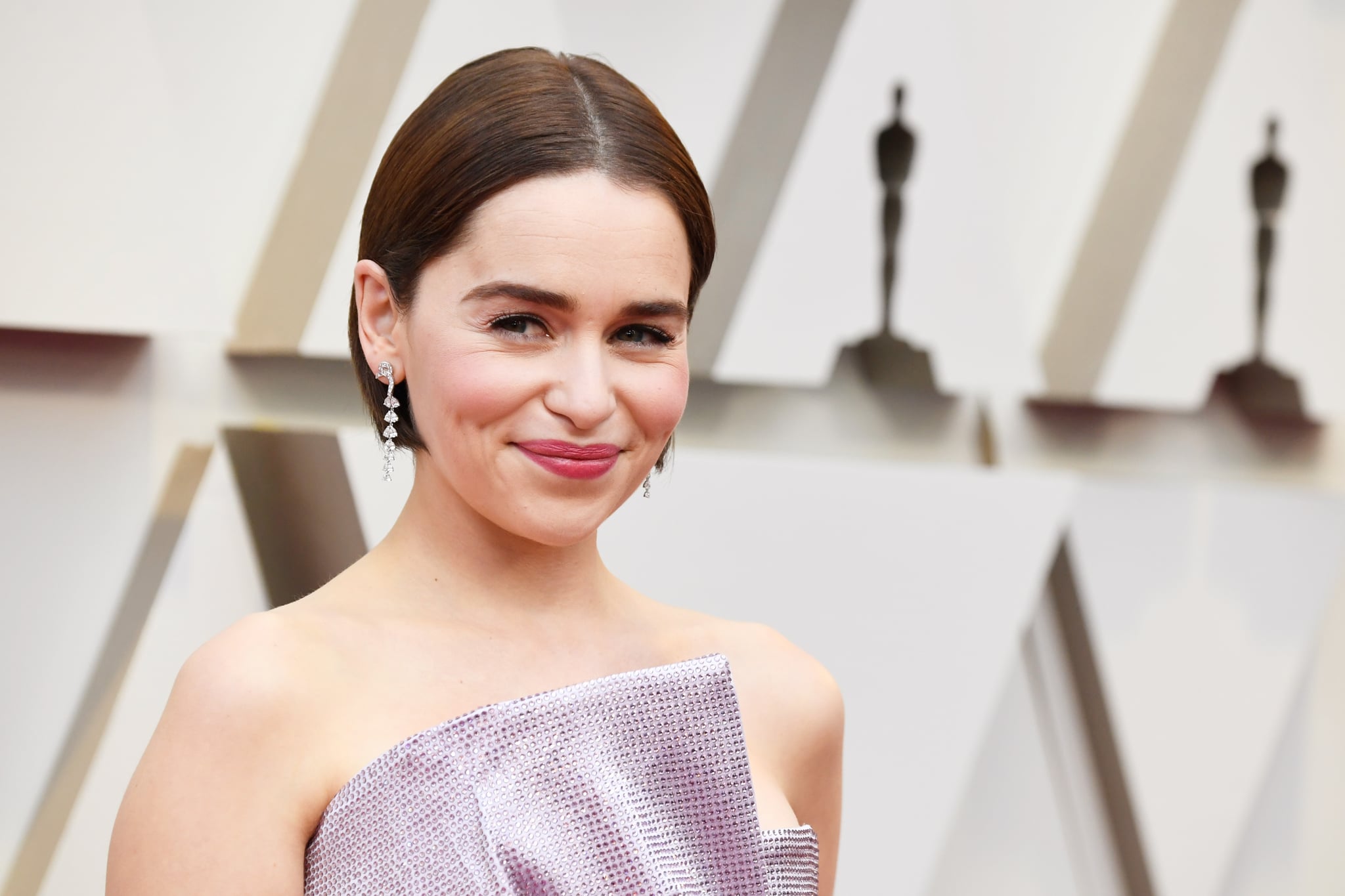 Though her Game of Thrones character's look has remained the same over eight seasons, Emilia Clarke's relationship with beauty has been in transition. The 32-year-old actress, who famously portrays Daenerys Targaryen on the seminal show, recently revealed she had suffered two severe brain aneurysms, both of which had to be treated through surgery. Though her last procedure took place in 2013, Clarke has just begun publicly speaking about the life-altering experience.
In a recent interview with Stylist magazine, Clarke opened up about her self-esteem following brain surgery. "I was so full of drugs from being in the hospital that I had a lot of water retention, and one half of my face was quite swollen," she said. "I felt so deeply unattractive. What I can see now is that I could see the pain behind my eyes. And no amount of anything can cover that."
"I didn't want to look at my own face."
In fact, for a period of time, Clarke would resist looking at herself in the mirror. She said, "After my operations, I didn't want to look at my own face. I don't normally, but all my emotions were heightened. When I looked in the mirror, I just saw pain in my eyes. I found it very, very difficult." She added, "I used to put on make-up without looking in the mirror, which probably made me look a lot worse."
Clarke has since regained some of her confidence, but her beauty routine has become more streamlined than it had been in the past. "[Now] I always err on the side of wearing less make-up," she said. "My face didn't change, but my feelings about myself changed."
As for her personal definition of beauty, Clarke offered a refreshing take: "Beauty is laughter. It's being inspired. If you look emaciated and tired and full of self-loathing you do not look beautiful, no matter how perfect your hair and make-up is. We should be celebrating having a giggle a bit more. Laughter is free as well, which is good."