Emma Hardie Moringa Cleansing Balm Review
No Matter How Many New Ones I Try, I Always Go Back to This Cleanser Eventually
As POPSUGAR editors, we independently select and write about stuff we love and think you'll like too. If you buy a product we have recommended, we may receive affiliate commission, which in turn supports our work.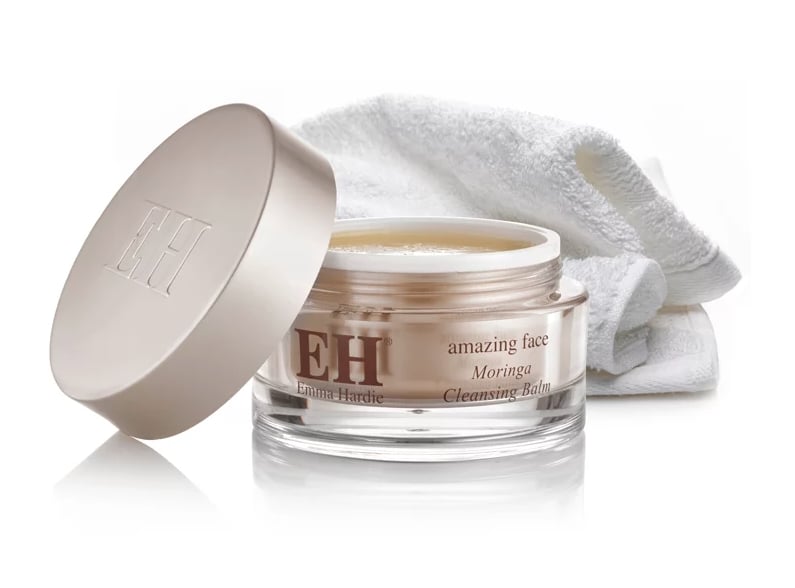 When you try beauty products for a living, sticking to a tried-and-true regimen can be almost impossible. I have endless tubs and tubes of half-used products stashed away in a cupboard, and it's rare that I ever make a skincare repurchase; there's just too many exciting new products to try. However, when it comes to my face, I'm particularly picky, and there is one cleanser I go back to again and again.
For me, Emma Hardie Amazing Face Natural Lift and Sculpt Moringa Cleansing Balm (£47) is the best in the business. For dehydrated skin like mine, it truly has it all; it feels great, it removes every trace of makeup, it helps to keep my skin smooth and soft, and it smells absolutely beautiful. The formula emulsifies in water, so the official way to use it is to mix it with water in your hand before you massage it into the skin. However, after seeing its creator do a facial massage with the neat cleanser, I must confess I prefer to use it straight out the pot, more like a more traditional oil cleanser. Either way, it's then removed with a hot muslin cloth or flannel. As it contains quite strong essential oils like rose and jasmine, it may be a little much for use around the eye area on more sensitive skin, but I've never had a problem and use this to remove mascara, liquid liner, foundation, the lot!
As my skin is dehydrated and prone to being flaky in Winter, I find a lot of cleansers leave my skin feeling tight. With this balm, the opposite is the case. My skin feels nourished and soft, and ready for the rest of my skincare regimen. While there are tons of balm and oil cleansers out there that do a similar job, what makes this worth the extra money for me is the gorgeous scent and how luxurious it is to use. I've always been fond of skincare that's based in aromatherapy, and Emma Hardie's put just about every single one of my favourite oils in this, meaning I almost look forward to the ritual of removing makeup and cleansing my skin!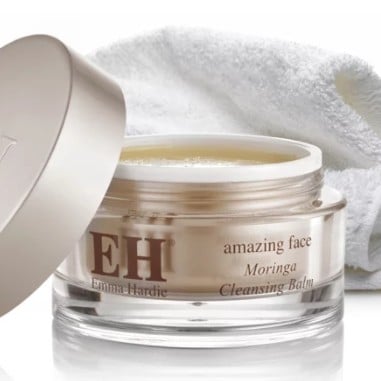 Emma Hardie Amazing Face Natural Lift and Sculpt Moringa Cleansing Balm
Buy Now