Hair Burst Lash and Brow Enhancing Serum
Eyelash Growth Serum Isn't a Scam — Here's Proof
As POPSUGAR editors, we independently select and write about stuff we love and think you'll like too. POPSUGAR has affiliate and advertising partnerships so we get revenue from sharing this content and from your purchase.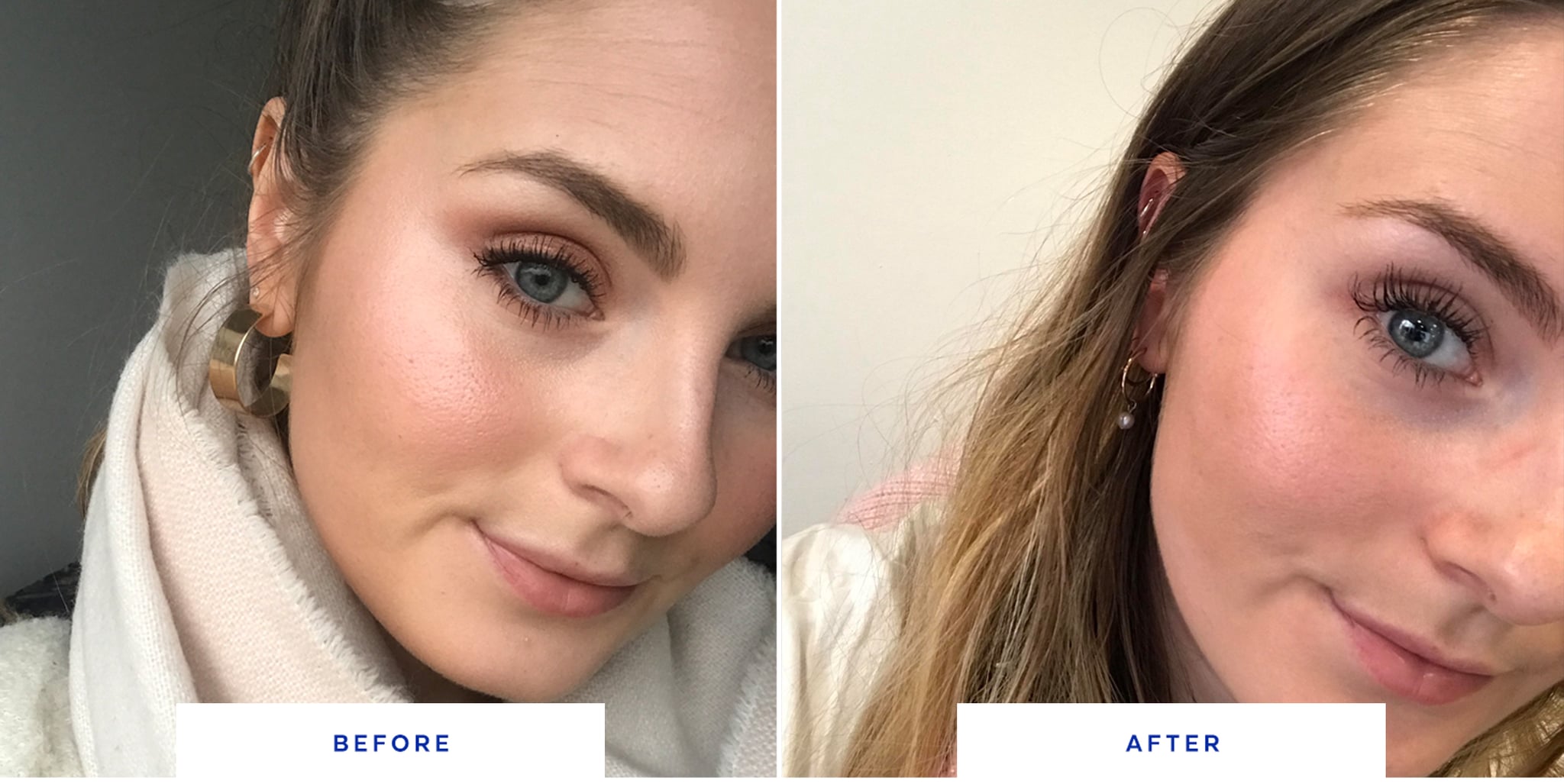 Eyelash growth serum . . . just another thing to add to your beauty routine that won't really make a difference, right? In my recent experience, wrong! After seeing my mum's major success with RapidBrow Eyebrow Enhancing Serum (£37), I decided to try one for myself. Luckily for me, Hair Burst Lash and Brow Enhancing Serum (£33) was already sitting in my bedside drawer, unopened due to laziness. After just a month of adding a small amount to my lashes each evening, I was getting compliments from friends, family, and even strangers about how healthy my lashes were looking, and on further inspection, I've realised just how much they've grown. I've now been using the product for three months, and I think the pictures say it all. I have the same mascara on in both. Although I have quite long lashes naturally, the serum has really helped lengthen and strengthen my lashes, and a small slick of mascara is all I need now.
The serum contains ingredients such as castor oil and red clover, which stimulates and promotes hair growth, making it much more effective than the classic old-school method of coating your lashes in Vaseline. The application is very quick and easy; just apply a thin layer from root to tip of the lashes each evening. The small tube makes it handy for travel and keeping on your bedside, so no excuse for forgetfulness. As well as using this serum, I've been taking off my mascara with a microfibre cloth rather than cotton pads and skipping waterproof formulas unless I really need them. The results? My lashes are feeling healthy AF! I rarely see a lash fall out, and they are fluffier and definitely longer than before.
If you're looking for a fuss-free and effective way to give your natural lashes extra fluffiness, I recommend Hair Burst. But you absolutely have to stick to it. You're not going to have a transformed set of lashes in two weeks; give it a few months and you'll be on your way to longer, healthier eyelashes. If you need any more convincing, take one look at the reviews and you'll be sold.
Image Source: POPSUGAR Photography / Tori Crowther