How to Use Hyaluronic Acid
2 Simple Tips That'll Help You Get the Most Out of Hyaluronic Acid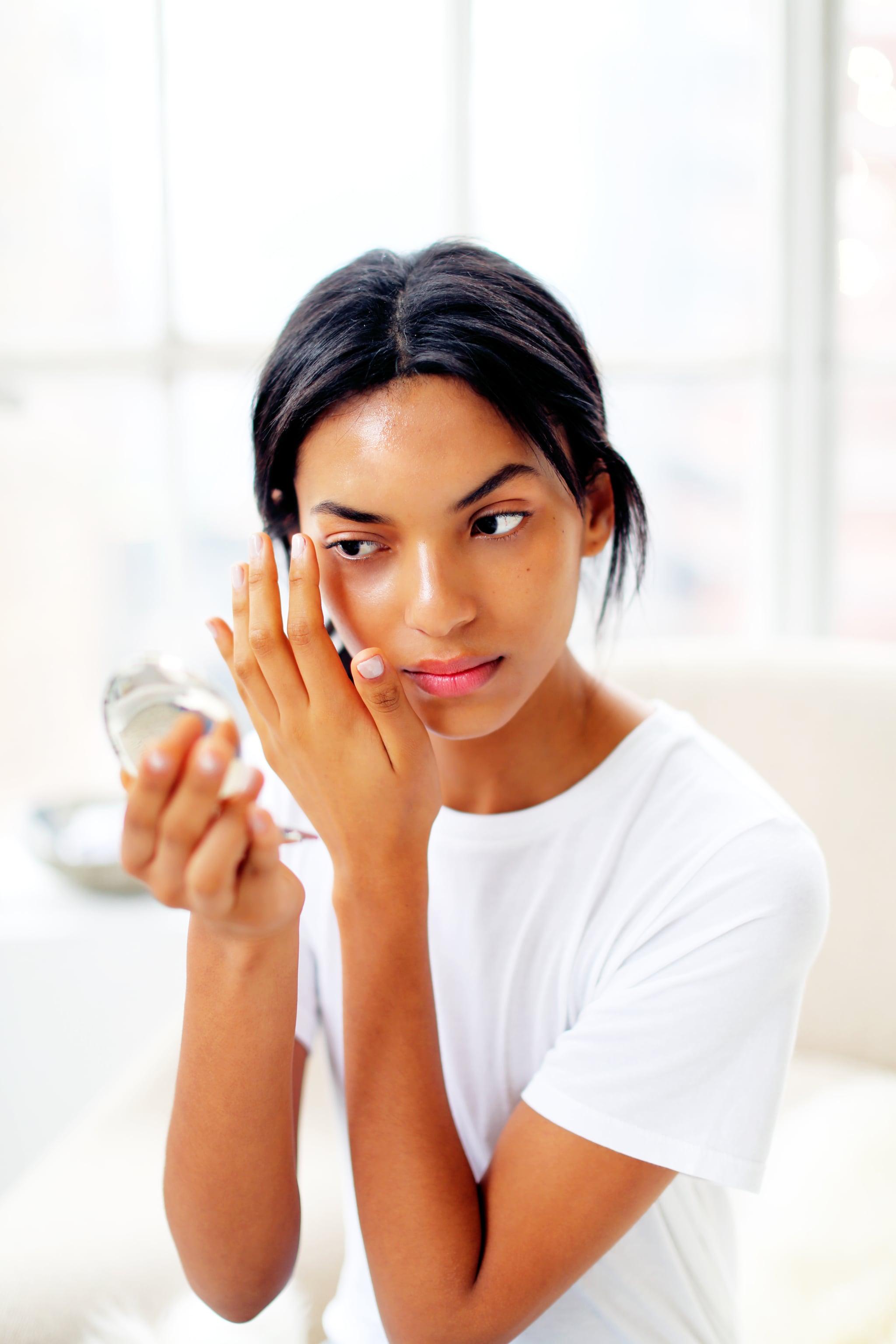 Using acids to achieve and maintain optimum skin health and vibrancy might sound a little out there, but everyone in the skincare world is raving about it and rightly so. Whether you want to achieve an even complexion, get rid of excess oil, or treat acne, there's an acid for you.
One of the most universal options on the market just so happens to be hyaluronic acid. Every skin type benefits from moisture, and the addition of hyaluronic acid to your routine will see your skin benefit from its deeply hydrating properties to reveal plumper, more youthful skin. You can get hyaluronic acid in many forms, including budget-friendly sheet masks and serums.
If you're sold on this magical skin ingredient, read on for two simple tips from celebrity facialist, Abigail James, that'll ensure you get the most out of each and every application.
Seal It With Something Heavier
Although hyaluronic acid is incredibly hydrating, it's not thick enough to keep your skin from drying out when worn in dryer environments. Abigail suggests users "apply your moisturisers or other serums on top to help seal in the moisture." Adding a thicker, top layer of moisturiser will seal in the hydrating benefits of the hyaluronic acid.
Use It on Damp Skin
The magic of hyaluronic acid is that it draws moisture into your skin, leaving it deeply hydrated. To get the most out of the acid, Abigail suggests that you "cleanse then apply to slightly damp skin." The reason for this being that "Hyaluronic Acid draws water to itself, so if your skin and environment are dry then it has nothing to draw from." If you normally towel dry your skin, simply spray your favourite toning mist to re-dampen, then gently pat a pea-size amount into your face. Allow it to sit for a few minutes before following with the next step of your regimen.
Image Source: POPSUGAR Photography / Emily Faulstich