Kate's Wedding Manicure With Jack's Initials on This Is Us
This Is Us: Kate's "Something Blue" Wedding Manicure Had a Subtle Tribute to Jack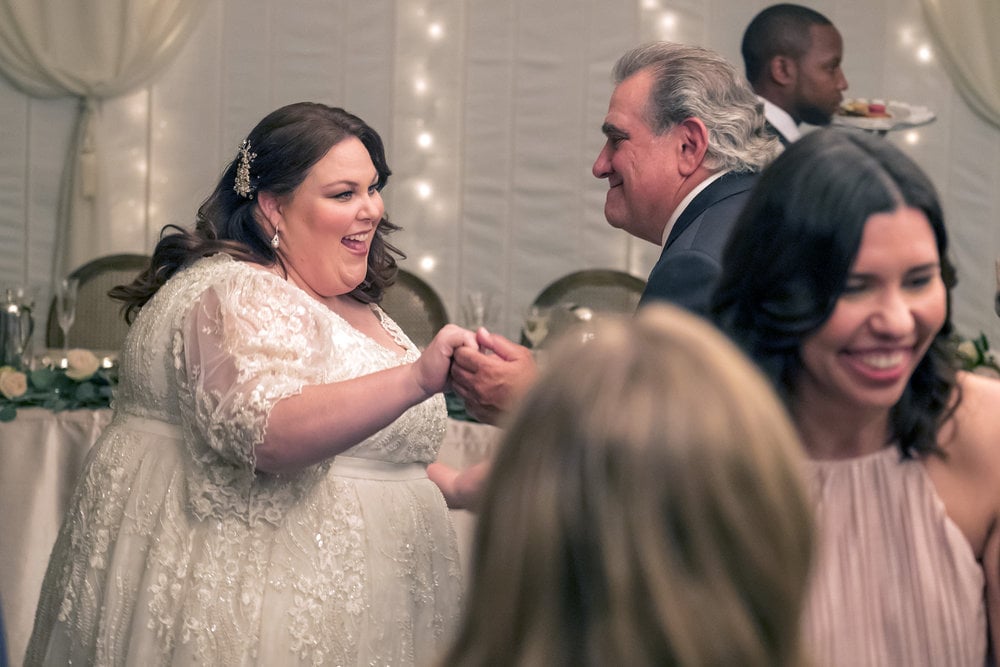 Source: NBC
Warning: This Is Us season two finale spoilers ahead.
Watching Kate and Toby's wedding on This Is Us probably left you emotionally wrecked as usual, but you may have been so focussed on the season two finale's major plot points that you missed a small, heartwarming detail. Kate made sure to check off her something old, new, borrowed, and blue — and it's the blue item that's sending us into a puddle of tears all over again. In a series of Instagram photos, Chrissy Metz revealed that Kate's light-blue manicure featured a small "J" and "P" in gold polish on each of her pinkies — aka Jack Pearson's initials.
"honouring the beautiful relationship Jack and Kate always had, I decided to have his initials close to my heart. The nail colour was my something blue," she wrote. While her late father wasn't able to be with his "Katie girl" in the wedding episode (except, of course, when Jack appears as an old man in her dream), this subtle tribute definitely makes his presence felt.
To get the perfect blue hue that wouldn't be too bold, the This Is Us crew mixed OPI shades It's a Boy and Funny Bunny. We were already swooning over Kate's gorgeous wedding dress, and this beautiful manicure completes the look even more.