Khloé Kardashian Pregnancy Lips Comment
Khloé Kardashian Claps Back to Anyone Who Has Something to Say About Her "Pregnancy Lips"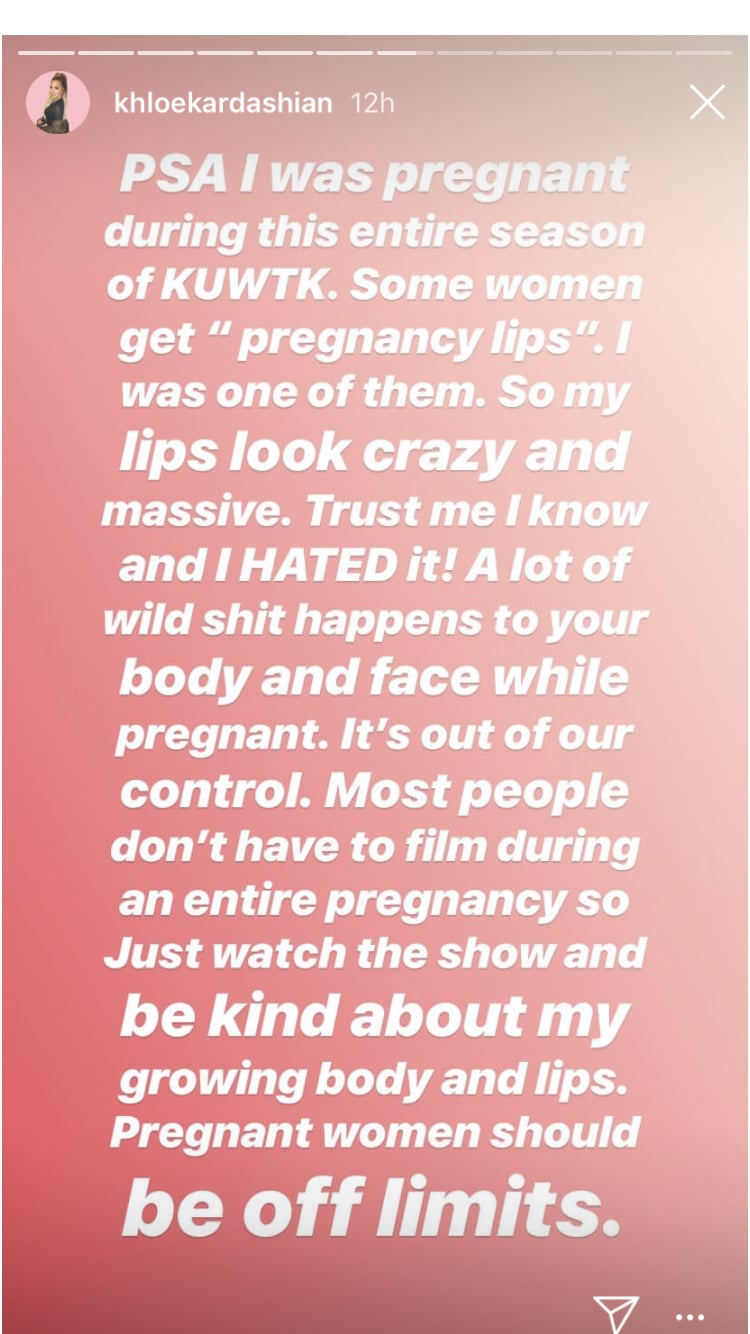 Khloé Kardashian just clapped back to people who have anything to say about her "pregnancy lips". Khloé posted a PSA on her Instagram stories before the season 15 premiere of Keeping Up With the Kardashians, asking everyone to "be kind about [her] growing body and lips."
She continued, "A lot of wild sh*t happens to your body and face while pregnant" and urged people to be kind and not shame her for her appearance. This isn't the first time the youngest Kardashian sister has been vocal about her experiences with motherhood, pregnancy, and mommy-shamers since welcoming daughter, True, 3 months ago.
Recently, it was her half sister, Kylie Jenner, who got people talking after announcing that she'd dissolved her lip fillers. Filler or no filler, these sisters refuse to be shamed.