Lupita Nyong'o Quotes About Black Hair August 2018
Lupita Nyong'o Speaks Out on Black Hair Being "Shunned" Throughout History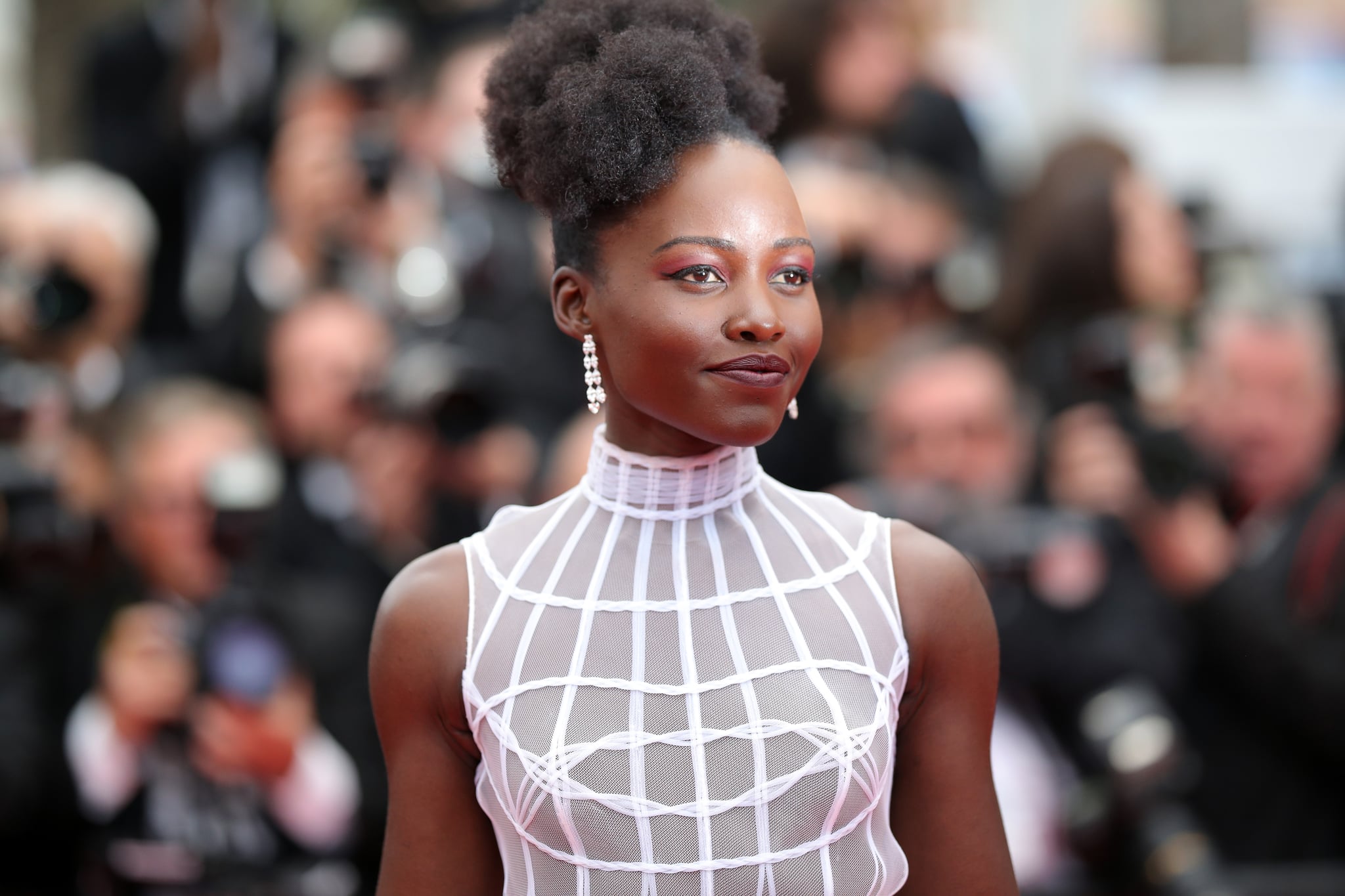 Lupita Nyong'o has nothing but love for her natural hair, and she wants to empower other black women to feel the same way. In a recent interview with Net-a-Porter, the 35-year-old Black Panther actress explained her hair "historically, has been shunned" and today people still make assumptions about it and how it affects her career.
"Natural, African, kinky hair — it's often been painted as uncivilised or wild," Nyong'o said. Even as one of the most powerful actresses in Hollywood, she's no stranger to this prejudice in the industry. Just last November, she called out Grazia on Instagram for editing away her kinky coils and smoothing her hair when she appeared on its cover.
"Had I been consulted, I would have explained that I cannot support or condone the omission of what is my native heritage with the intention that they appreciate that there is still a very long way to go to combat the unconscious prejudice against black women's complexion, hair style and texture," she wrote in her collage's caption.
As a result of experiences like these and her own insecurities growing up, Nyong'o wrote Sulwe, a children's book arriving in 2019. The story will follow a young girl from Kenya who learns to see her complexion and individual worth in a new way. Nyong'o has also made strides as the first black woman to sign an endorsement with French beauty brand Lancome and made another beauty deal with Calvin Klein for its fragrance Women. She'll be pictured alongside Katharine Hepburn and Eartha Kitt, women she handpicked for their influence and example.
"By defying their times, they defined their times," she said. "I want to emulate that."