Milk Makeup Kush Fibre Brow Review
Milk Makeup Is Bringing New Meaning To The Term "High" Brow
I'm no Jeff Sessions or anything, but ever since a particularly traumatizing incident in college that left me clinging the porcelain throne for dear life after devouring half a batch of pot brownies, I've all but avoided weed in its every form. (The only thing getting toasted in my home is Wonder Bread, if that tells you how poetically uncool I am.)
Still, you can't swing a biodegradable hemp bag without knocking over a shelf of skincare products or bath bombs laced with CBD — aka cannabidiol, a natural component of cannabis — so I knew my days of resisting the (beauty) peer pressure were numbered. And this week, I may have finally found the Snoop Dogg to my Martha Stewart, and it comes in the form of Milk Makeup's new Kush Fibre Brow.
From the brand that brought you Kush High Volume Mascara ($24), this hemp-derived, CBD oil-infused formula has brow-building fibres and a teeny-tiny spoolie brush that's shorter than most, so you're able to mimic real hairs and comb through them easily without disrupting your fine pencil or powder work. It comes in three shades: Haze (for blond or light brown eyebrows), Dutch (for medium to dark hairs), and Grind (a black-brown). There's also a Kush Clear Brow Gel in case you're just after that brushed-up, too-stoned-to-care shape.
It's not just smoke and mirrors, either: Because Milk Makeup is completely vegan, the company couldn't use beeswax — a common binder in brow gels — so it replaced the stuff with hydrating CBD oil. The effect? Bold colour that sets the hair but never flakes. I've been using the shade Dutch all week (you can see the difference between my natural brow and the coloured pigment below), and the results are very highbrow, indeed.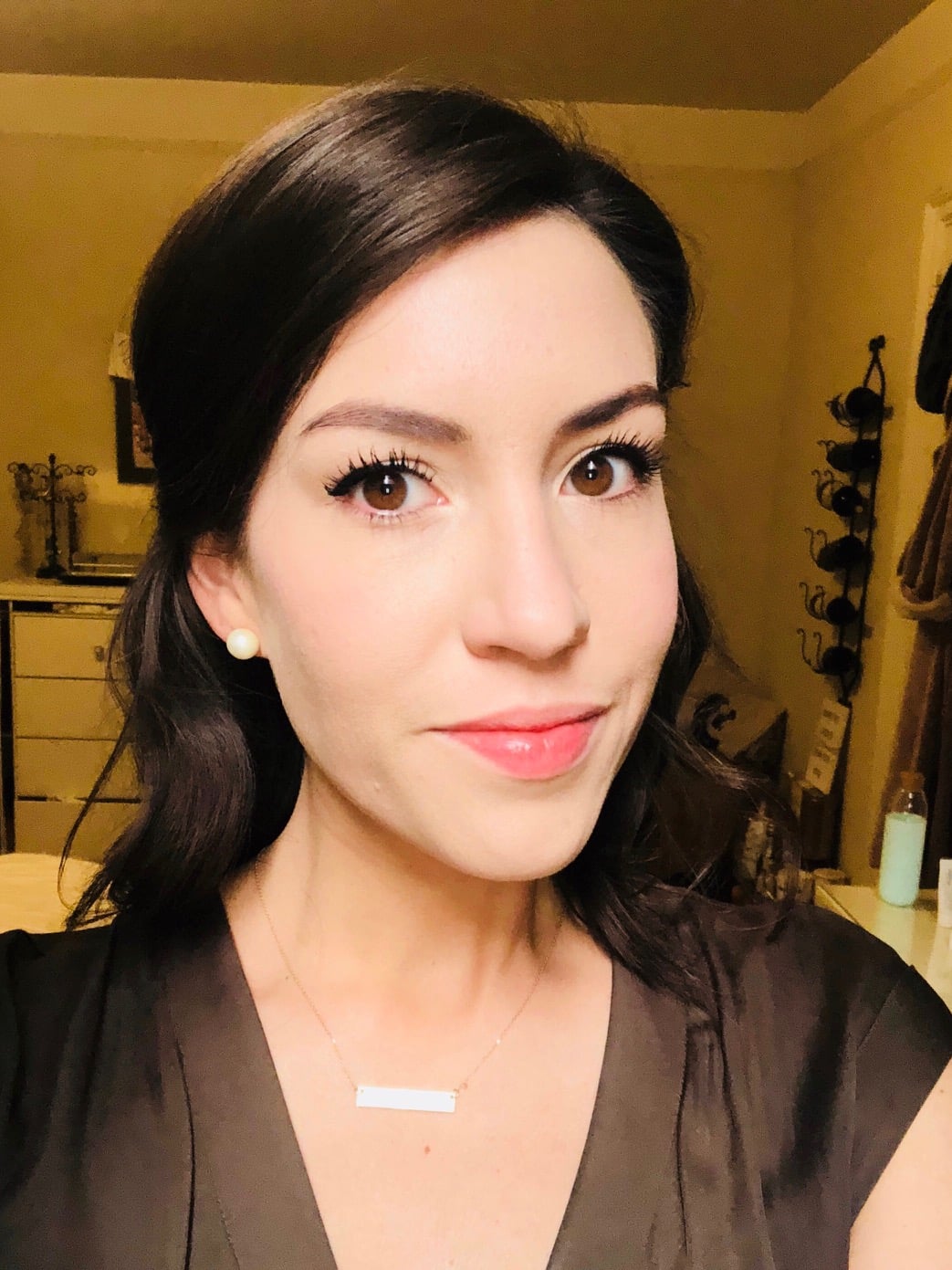 0h, and to sweeten the deal, Milk is doing an exclusive flash sale on all four brow gels (priced at $18 each) today only from 2 to 5 p.m. EST. The company is even throwing in a free Kush Pin (originally $16) and Kush Mascara Deluxe Sample (originally $12) with purchase — so you put the $28 you'll be saving to other, really important things. . . like Costco-sized servings of Hot Pockets or a Redbox movie pass for Dude, Where's My Car?
If you miss the sale today, chill, brah: The products will officially go on sale at Sephora and Milk's website on June 26.