Pixi Correction Concentrate Brightening Peach Concealer
Not to be Dramatic, but This Concealer Changed My Life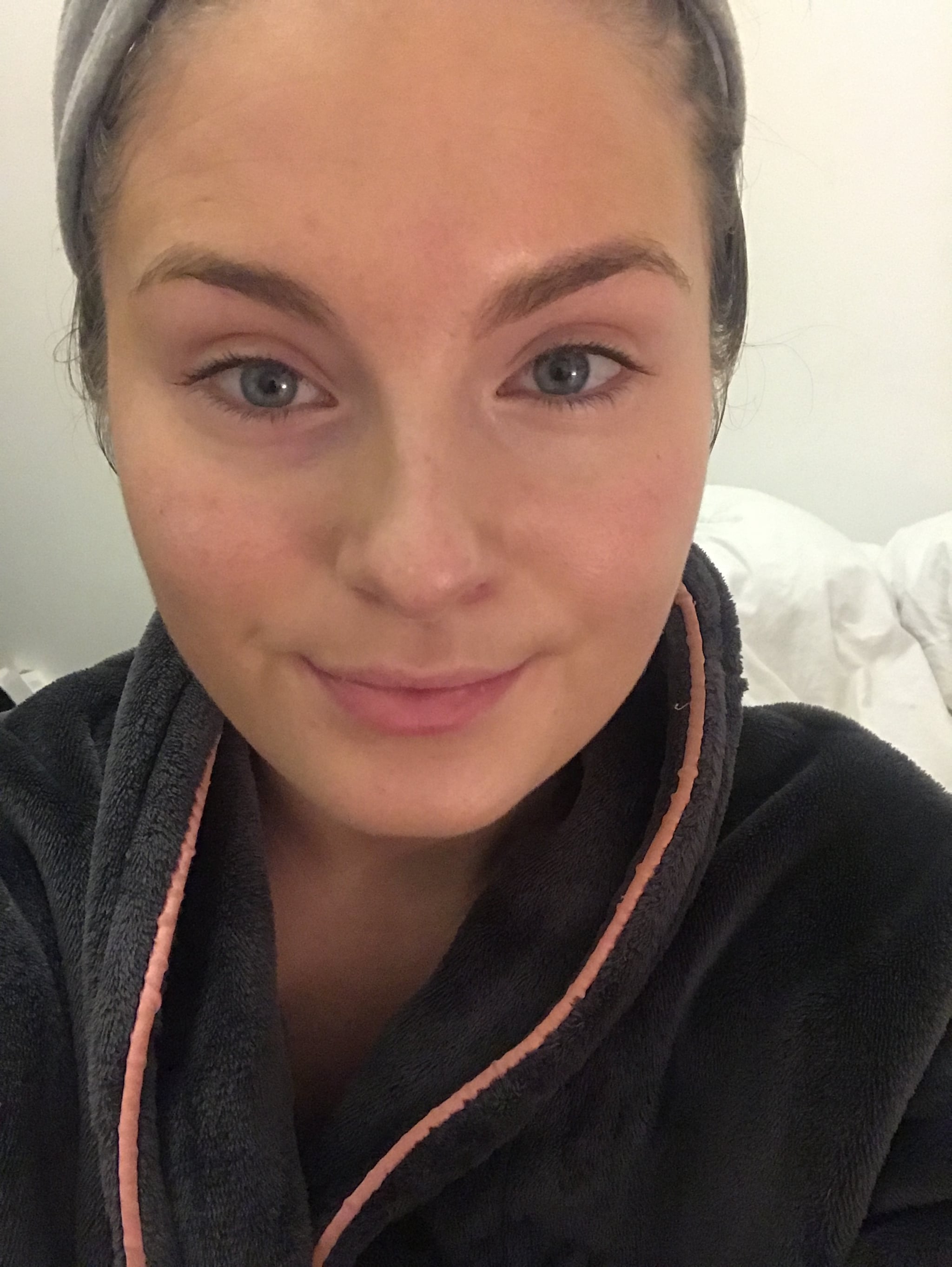 When I'm asked what product I absolutely cannot live without, Pixi Correction Concentrate Brightening Peach Concealer (£14) is always my answer. This pot of magic brings peace and tranquillity to my mornings when battling my dark circles. Photo proof of this peacefulness was taken at 6:20 a.m. without any other makeup (left eye without concealer and the right eye with).
I've done everything suggested to help aid my dark circles, from boosting circulation with green juices to drinking all the water and using so many eye patches I should have my own discount code. All of this is effective, but I still need a little help day to day. If you've got thin skin under the eyes, no amount of sleep will hide those bluish "bruises".
I was first introduced to this product by Pixi Global Makeup Artistic Director Amanda Bell, who took one look at my skincare woe and dabbed the peachy pigment on my blue-hued circles. I couldn't believe my eyes — literally. I had finally found a concealer that was quick, easy, and incredibly effective. I use it every time I do my makeup, and a year on, it's still my number 1. The peach colour works to cancel out any blue/purple tones under my eyes without adding too much extra colour to my face. Because of this, I can wear it on its own, without any other makeup, which I could never find in other concealers. However, most days I go in hard with the Pixi concealer, then add Maybelline Eraser Eye Concealer for added brightness (£9). A swipe of mascara and stroke of brow product, and I'm good to go for the day.
The concealer has a very thick consistency, which is something to consider before buying. It works absolutely great for me as it doesn't budge all day and isn't too drying, but if you're worried about fine lines or like something lighter, it may not be the best formula for you. A little goes a long way, and I'm only just finishing up my pot now (after over a year). I use a concealer brush to apply the product and then use my fingers to blend it out for a natural finish. The formula also contains a cocktail of skin-loving ingredients such as rose hip extract and vitamins A, C, and E to brighten, nourish, and fight signs of ageing. Bonus: it not only works amazingly for dark circles, but is also a great spot concealer!