Sephora Offering Free Fenty Makeovers
Not a Drill: You Can Get FREE Fenty Makeovers This Summer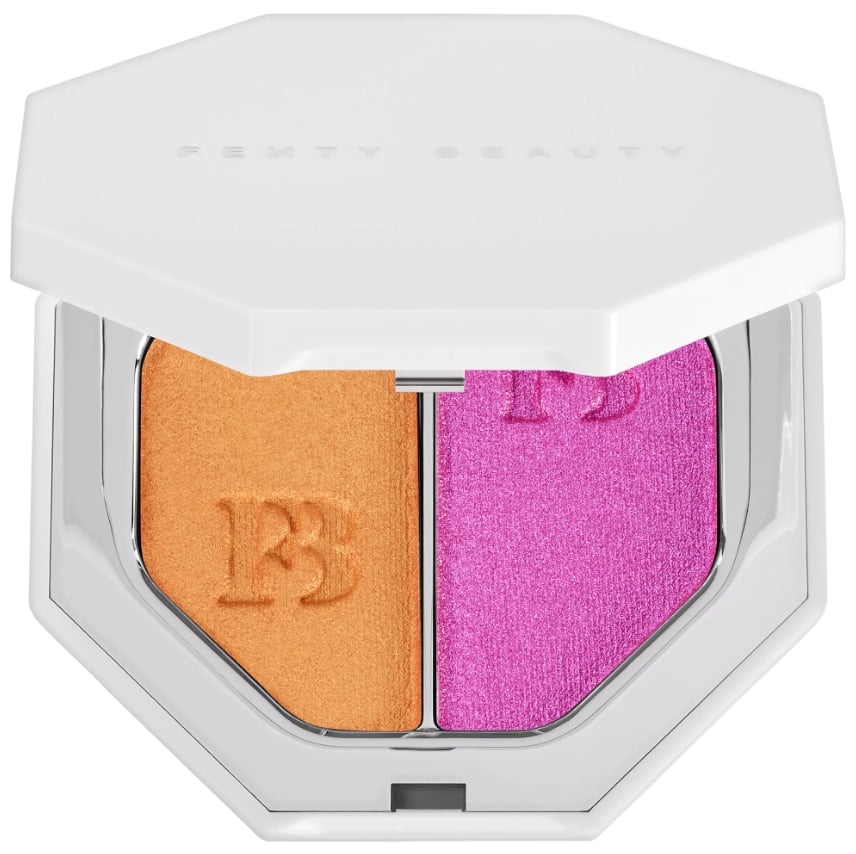 ICYMI, last year Rihanna launched this little indie brand called Fenty. Perhaps you've heard of it, it's not that mainstream. Just kidding: mere months after its launch, Fenty Beauty is more than a makeup line — it's a lifestyle. Fans will happily drop all of their money on each new launch, and that's not really a huge exaggeration considering the brand made $100 million in its first 40 days of existence. Luckily, you can give your wallet a break this Summer and still look Fenty-fresh, as Sephora will offer complimentary makeovers using products from the latest collection.
Here's what you need to know: this service entails a free mini makeover from a brand artist. Walk-ins are welcome, so there's no need to plan ahead. (Though we wouldn't fault you for camping outside the night before, as we're sure these events will get pretty popping!)
Along with getting to try out the new Beach Please collection, you'll also take home a Fenty Beauty makeup bag.
Unfortunately, this magical wonderland of free beauty products won't happen in every store. Take a gander to see if your local Sephora will be hosting an event, then go mark your calendar!
Saturday, May 26, 1-7 p.m.: NYC 34th Street, Houston Galleria, TX, and Lenox Square, GA
Saturday, June 2, 12-6 p.m.: Century City, LA and Northpark, TX
Saturday, June 2, 1-7 p.m.: Brooklyn, NY
Saturday, June 9, 12-6 p.m.: Michigan Avenue, IL
Saturday, June 9, 1-7 p.m.: Aventura, FL