Too Faced Launching Damn Girl Mascara — Review With Photos
With Too Faced's New Damn Girl Mascara, Your Lashes Will Enter the Room Before You Do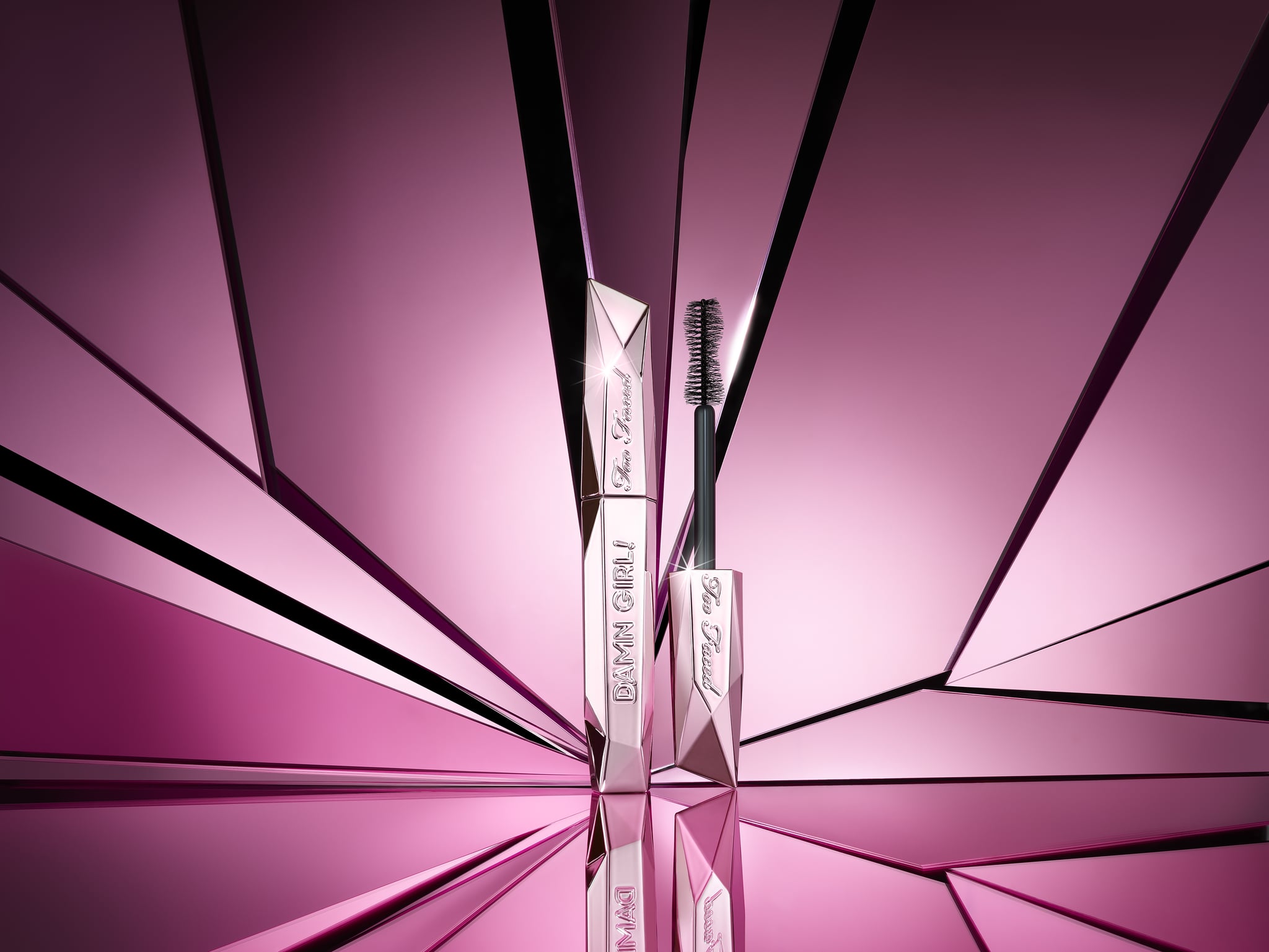 Image Source: Courtesy of Too Faced
For Too Faced cofounder Jerrod Blandino, creating a bestselling mascara and liquid eyeliner wasn't enough. In an effort to one-up himself, he set out to develop a brand-new mascara that would make you and all your friends say, "Damn, girl!" after combing it through your lashes. Lucky for us, we got a sneak preview of the amped-up lash enhancer and were able to give it a test drive before it launched. And we can confidently report that Blandino accomplished his mission with the new Too Faced Damn Girl Mascara (£22).
"The way we think about Better Than Sex is it's your everyday mascara," said Elyse Reneau, global pro artist and face of artistry for Too Faced. "It looks good on everyone, gives you volume and really fluffy, beautiful lashes. The way Jerrod describes it, Better Than Sex is like sexy kisses up the neck, and Damn Girl is like a scratch down your back." Well, that's one way to put it. Cheeky metaphors aside, let's get into the details.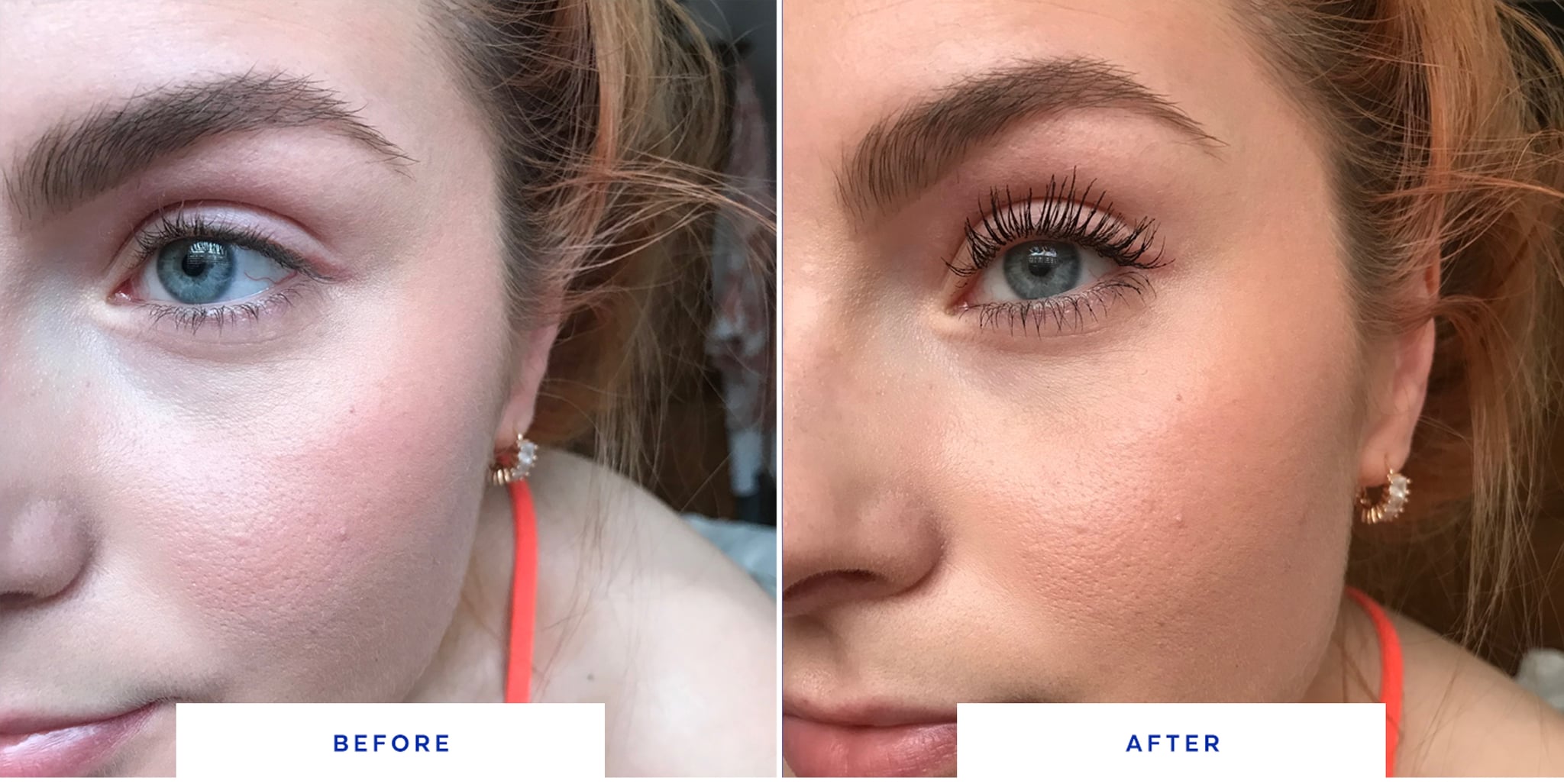 Image Source: POPSUGAR Photography / Tori Crowther
The Damn Girl Formula
The Too Faced Damn Girl formula is patent-pending and uses two pigments — a dark, opaque black and a glossy black one — which together create an inky, superblack shade. I can confirm it's very pigmented, a fact I discovered while staring at my marvellous mascara work in the mirror, resulting in accidentally dropping the wand on my pillow.
The vegan formula is injected with aerated oxygen, which makes it feel weightless on your lashes no matter how much you layer it. And, boy, can you layer it. It's so silky and flexible that you can add multiple coats and not experience any clumps.
According to the brand, the aerated oxygen in the formula also helps keep your lashes curled even after the formula has dried and been worn for a few hours. The brand also claims that Damn Girl has a 24-hour wear time. I didn't test this out, but I can promise you it didn't flake or smudge the entire workday.
Another of my favourite aspects of this mascara is how easy it is to remove. Durable mascaras that take forever to remove are not my jam. A quick soak and swipe of micellar water takes it right off without a trace of panda eyes in sight.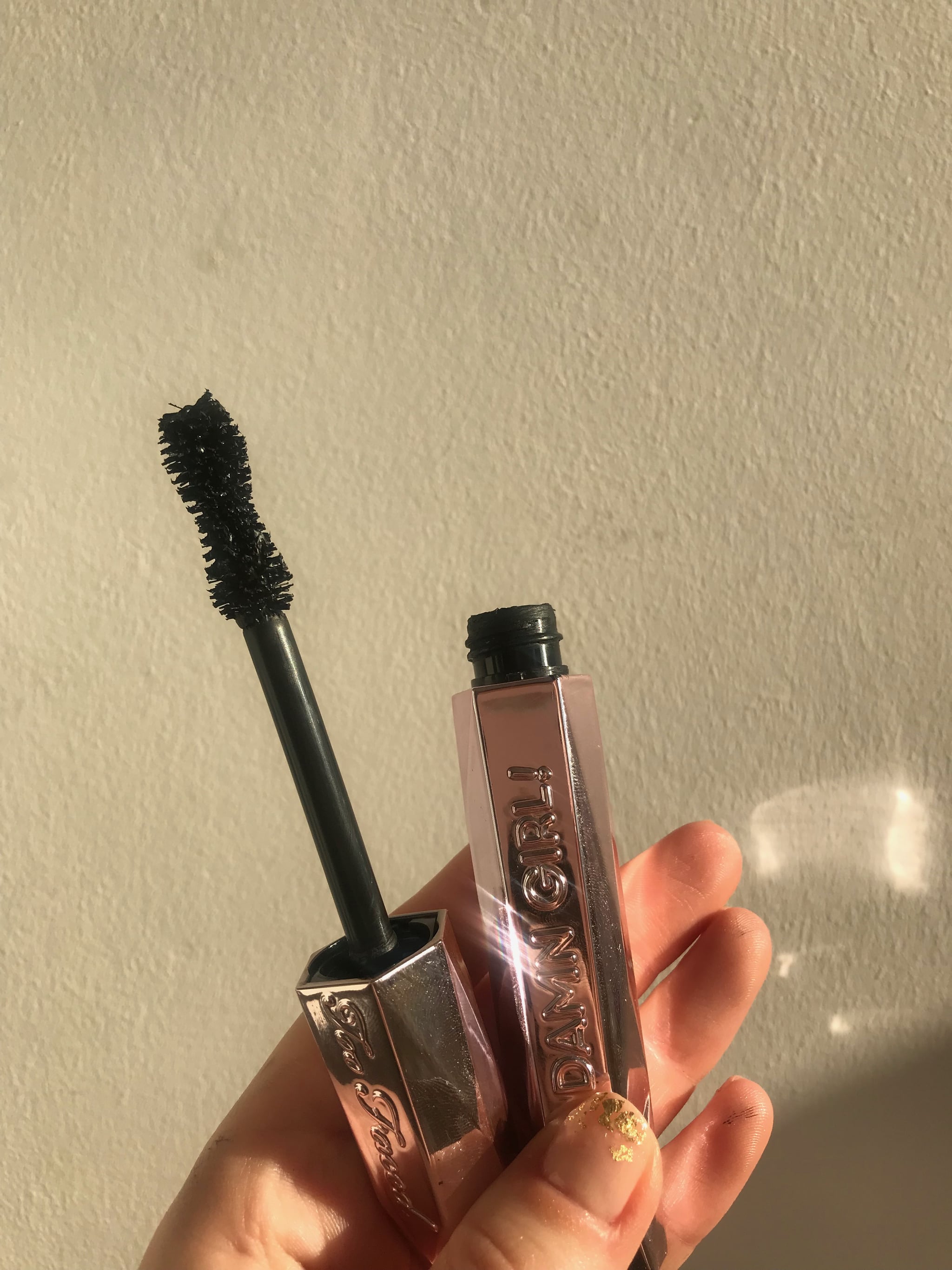 Image Source: POPSUGAR Photography / Tori Crowther
The Damn Girl Wand
The wand is shaped like an hourglass — wide on top and bottom and narrower in the middle. It's made up of two different fibres of varying lengths which help to lift and lock in the curl. And while at first it's easy to assume that the big brush means you won't reach those tiny corner lashes, I was shocked to find that the mix of long and short bristles really caught each and every hair, adding extreme levels of thickness and volume to my lashes.
How the Damn Girl Mascara Wears
On first glance, I must admit the chunky wand was a little intimidating. It's like the Better Than Sex wand on steroids. But when I swiped the mascara over my lashes, I was stunned at how much it coated them without any clumps or a superwet feeling. I recently had some issues with lashes falling out due to an ongoing allergic reaction and I've since been struggling with getting all my lashes to a uniform length with mascara. Damn Girl mascara evened them out without having to painstakingly swipe each lash at a time, saving me time and hassle in the morning.
On days when I'm not feeling eye makeup, Damn Girl has become my eye makeup. It's lengthening and volumising properties make it the centre of any makeup look, rather than an afterthought. If you can't already tell, I'm sold.
The Too Faced Damn Girl mascara (£22) is available starting June 6 on the Too Faced website.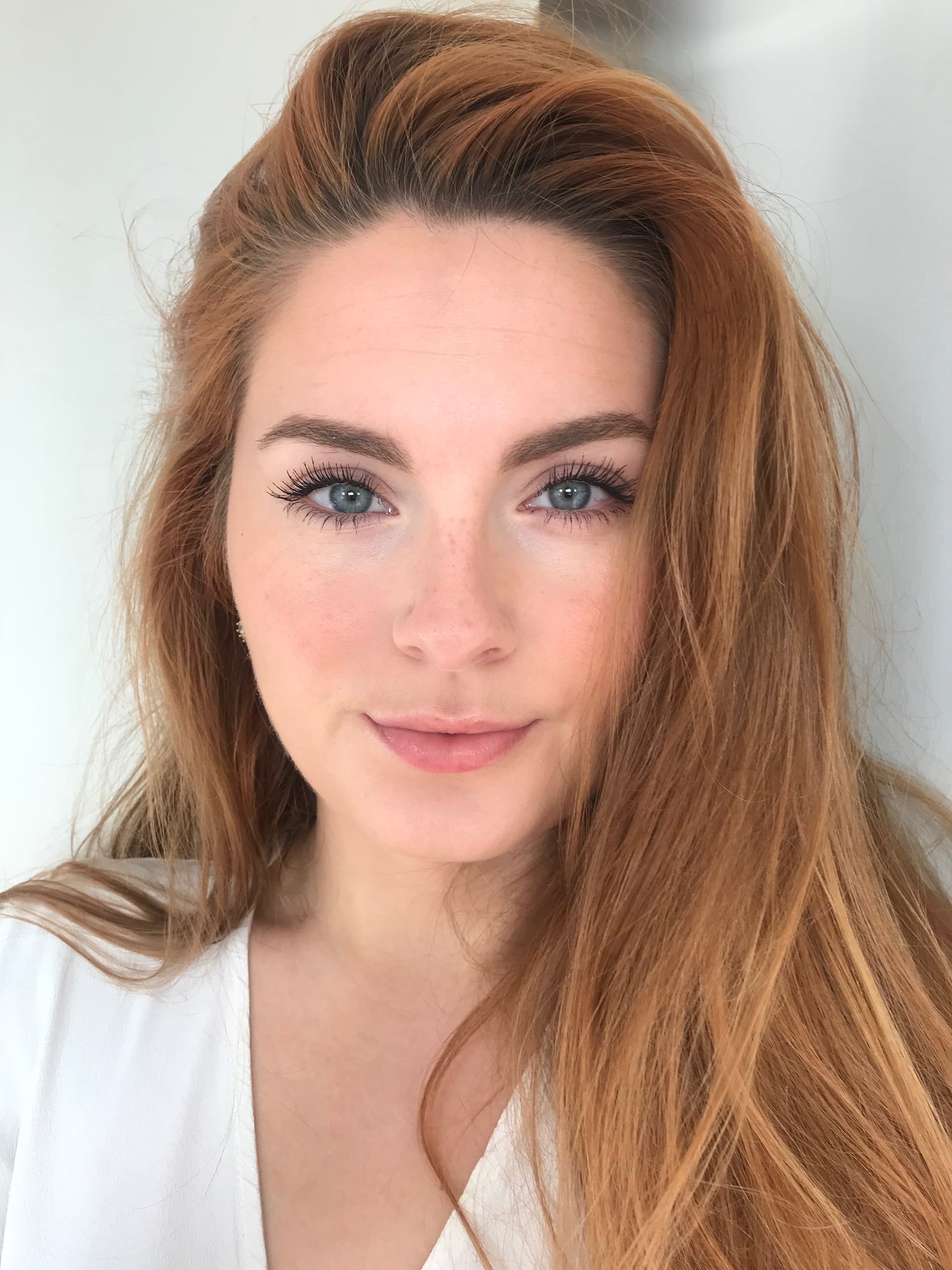 Image Source: POPSUGAR Photography / Tori Crowther