Where to Buy Lemonhead LA in the UK
Lemonhead LA Revolutionised the Way We Wear Glitter — and Now It's Available in the UK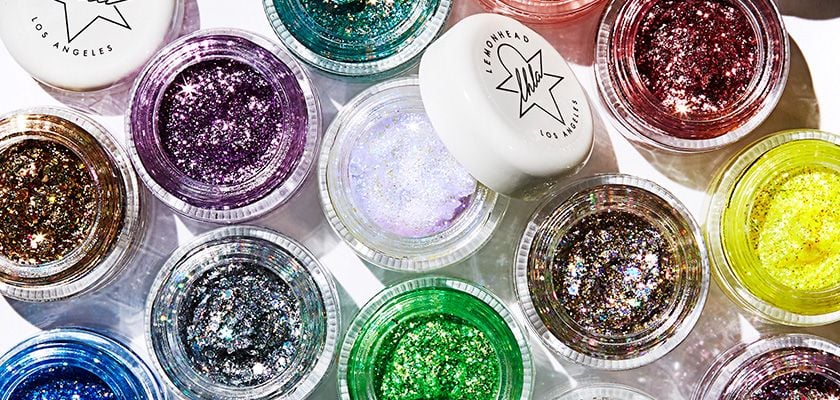 Lemonhead LA Spacejams, Spacepastes, and Glowjams are officially available for purchase in the UK at Cult Beauty. Turns out, the story behind the makeup artist-favourite brand is even more fascinating than the glitter gels themselves.
You've seen Lemonhead LA before, maybe without even realising it. The brand's densely-packed glitter gels have graced the lids of celebrities like Beyoncé (who wore it at Coachella in 2018) and Priyanka Chopra. They've twinkled all over the Instagram accounts of your favourite makeup artists. And most recently, the brand has become the unofficial-official makeup brand for Euphoria; makeup Doniella Davy broke out the brand's Spacepastes and Spacejams for many of the main characters' mind-blowing beauty looks throughout the season. But long before the brand made it into the UK and onto an HBO original series, makeup artist and Lemonhead LA founder, Megan Dugan, was stressing out in her kitchen in Los Angeles trying to find a way to get over her fear of using glitter on set. "I loved the look of glitter," Dugan tells POPSUGAR, "but using it made me feel totally insecure."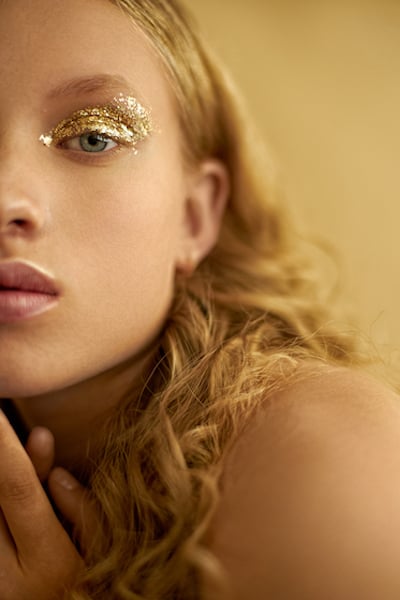 The Caviar of Glitter
Dugan moved to LA to become a celebrity makeup artist, but with a background in cosmetic sales, she took a job working as a Nordstrom beauty stylist to pay the bills. After a couple of years she joined Caudalie as their West Coast regional manager, a fortuitous job that introduced her to the world of skin care. But Dugan wasn't feeling fulfilled. "While I was getting a nice paycheck, what I was doing for work wasn't making me happy." So Dugan went back to doing freelance makeup, taking any gig she could "to feel alive again and work on my artistry." She began diversifying her portfolio from red carpet and commercial work to more editorial makeup, looking to legends like Val Garland and Pat McGrath for inspiration, which is ultimately how she ended up accidentally creating a beauty product that would completely rock the beauty world.
"I wanted to make glitter just as easy as putting on a liquid eye shadow — that you could just tap on with your finger," says Dugan. "At Caudalie, I'd fallen in love with skin and body care and began studying ingredients. I was already making balms, lotions, and serums for myself, so I started mixing a couple mediums together with glitter to create a paste that I could use on set that would be easier to work with. What I didn't realise at the time is that I had inadvertently created the caviar of glitter."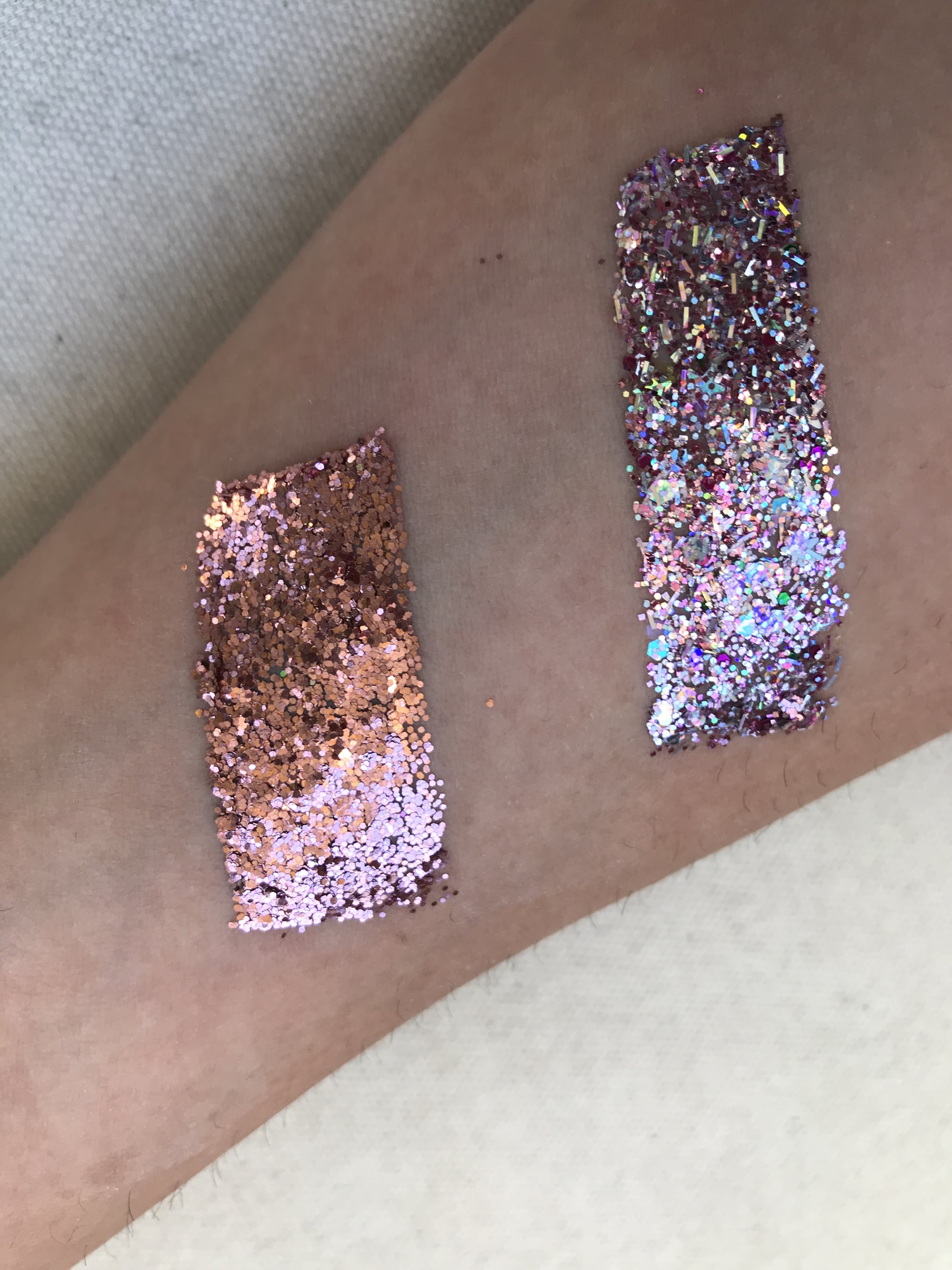 While glitter gels are nothing new (many of us will have not-so-fond memories of the stuff from the '90s and early 2000s), nothing like Dugan's sparkly pastes had ever existed before. They're neither goopy nor sticky, they're easy to manipulate, they don't dry to a flaky sparkle crust, and they don't smell like you've walked cupcakes or strawberries. "I wanted to also show that adults can have fun; that grown women can wear glitter and it can be high fashion." Dugan doesn't even consider her products gels. "What I did was I created an adhesive and mixed it in almost like a serum and mixed that with cosmetic glitter," she explains. "I knew it was great because it wasn't messy, but I didn't know how great until professional makeup artists starting using it and started showing me so many tricks you could do with it."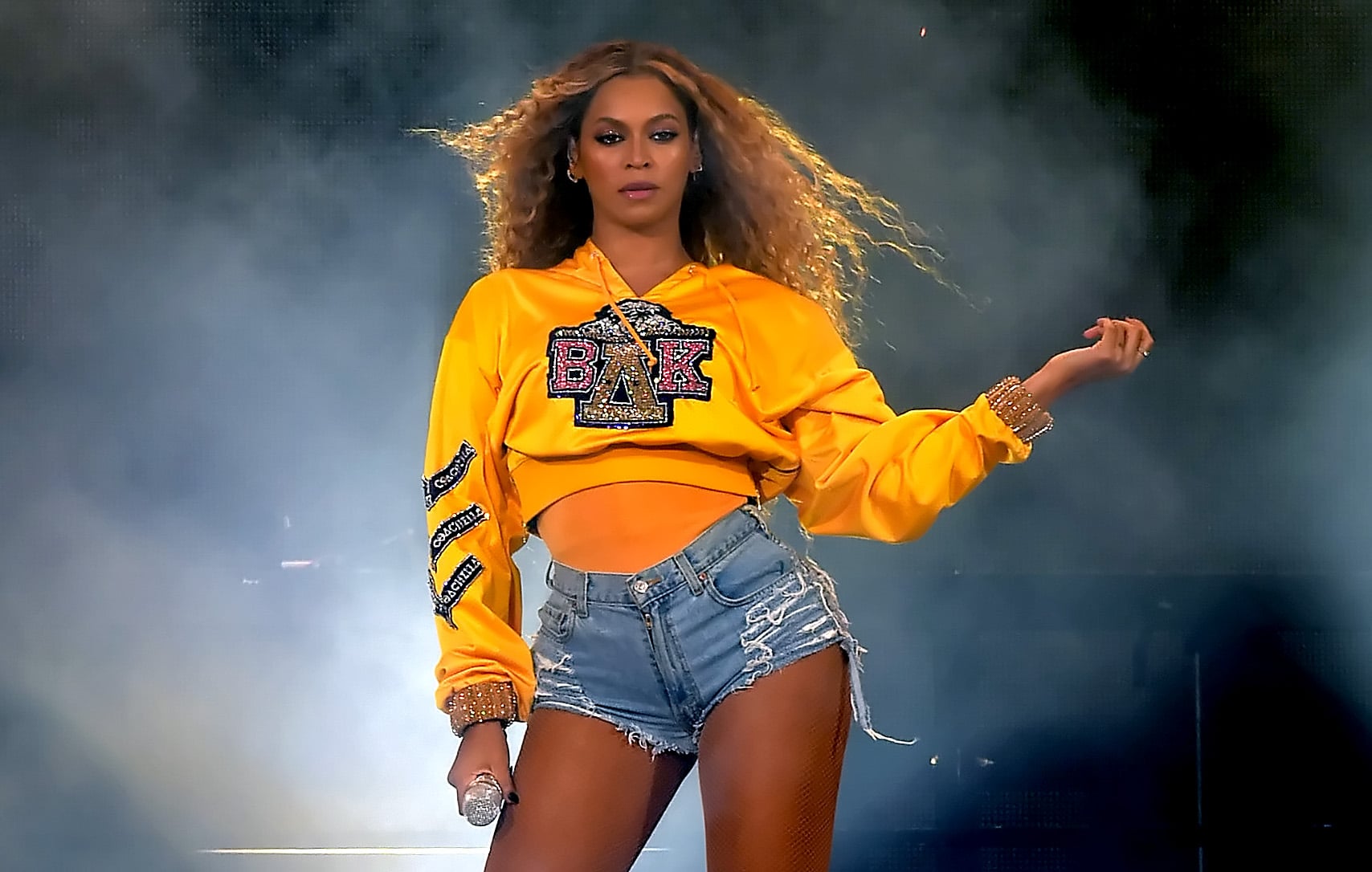 And then, Beyoncé
Dugan brought her glitter concoction to a job assisting makeup artist Alexa Hernandez on a Freedom Fry music video. Soon after, Hernanedez assisted Pati Dubroff, one of Hollywood's most sough-after makeup artists who works with A-listers like Margot Robbie, Priyanka Chopra, Kate Bosworth, and Natalie Portman to name a few. After that, "it went viral within a couple months of putting up a website," Dugan explains. "It went so fast that I didn't have time to create a brand. I had no logo — so I used a watercolour of my dog — and I had no name, so I used my old nickname from 7th grade when I dyed my hair blonde and someone made fun of me." It sounds silly and a bit slapdash, for Dugan, that was the point. "It really ended up being the DNA of the brand — the idea of not taking yourself too seriously, but also having super professional products."
With packaging and a brand name sorted, Dugan headed to NYC when makeup artist Kabuki hit her up before New York Fashion Week. A few weeks later, Lemonhead LA came down the runway at a Namilia runway show, which was truly Dugan's pinch-me-moment. "This was someone who I've idolised for years using my product. All of these people using my stuff — Lottie [Stannard], Pati [Dubroff], Hung [Vanngo] — they used to make me so nervous, and they're all using my products to create these looks that blow me away. It's like, what's going on?"
Dugan then began shipping samples of her glitter pastes to talent agencies so makeup artists could bring them to Coachella. "Then one gets handed to Sir John and it ended up on . . . Beyoncé." Beauty editors got wind of the news and the brand became a household name amongst makeup enthusiasts in the States.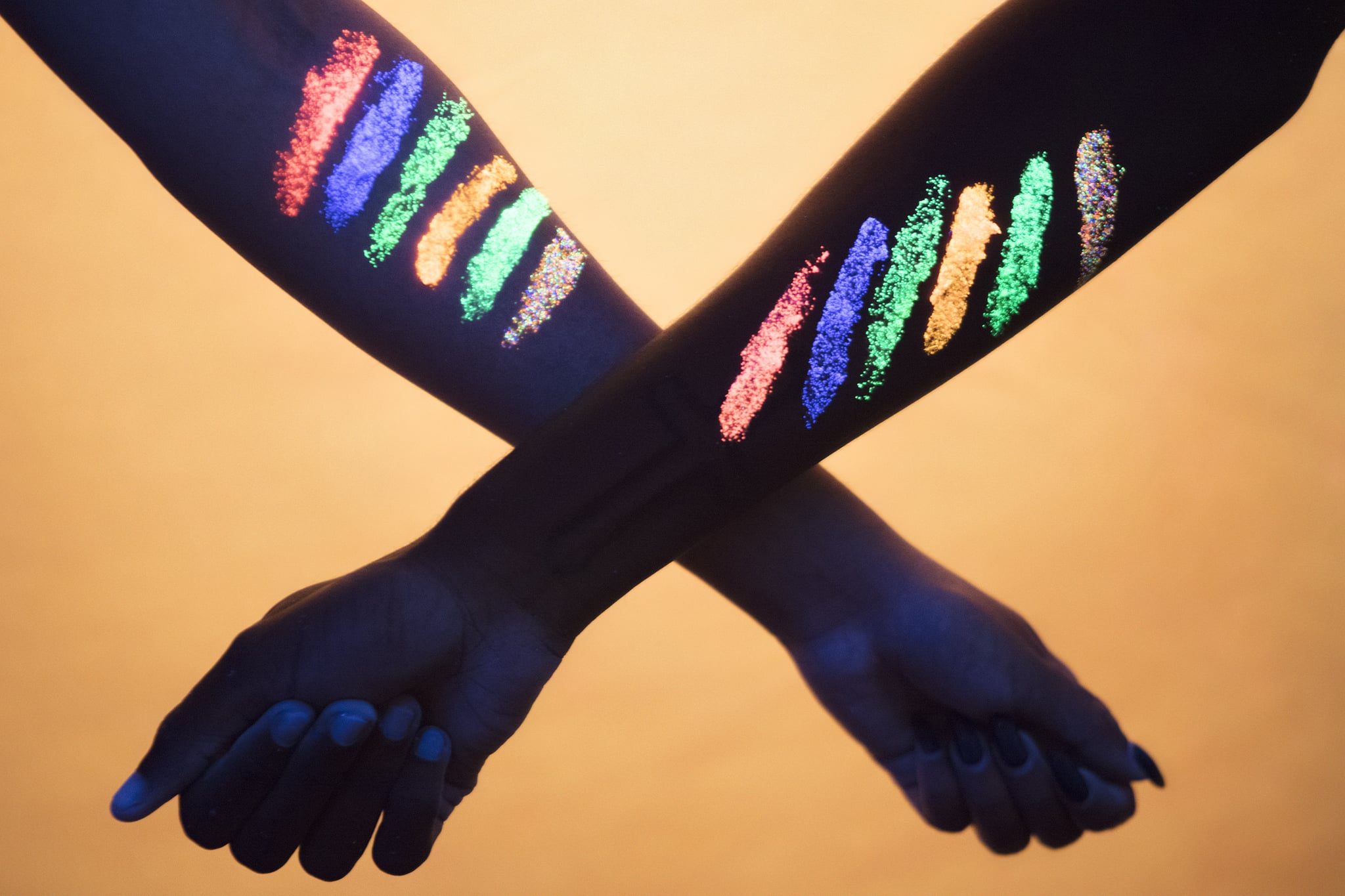 The Journey Across the Pond
The decision to bring the brand to the UK was an easy one. "So much of the traffic on our social media and so many of the orders were coming from the UK, and Europe in general, that I definitely wanted to find and have a presence there," says Dugan. But bringing a small indie brand like Lemonhead LA overseas proved to be a Herculean task.
"I had to do everything on my own and provide the EU with a breakdown of every single part of the formula for every one of the 30 glitters," says Dugan. The process took her over a year, and when she got every single one of her shades tested and registered, she decided it was time to find a retail partner to alleviate some of the stress. "As much as I love my own website, it ends up becoming such daunting thing to send out orders internationally. It opened my eyes and I saw the importance of finding a really good partner within Europe."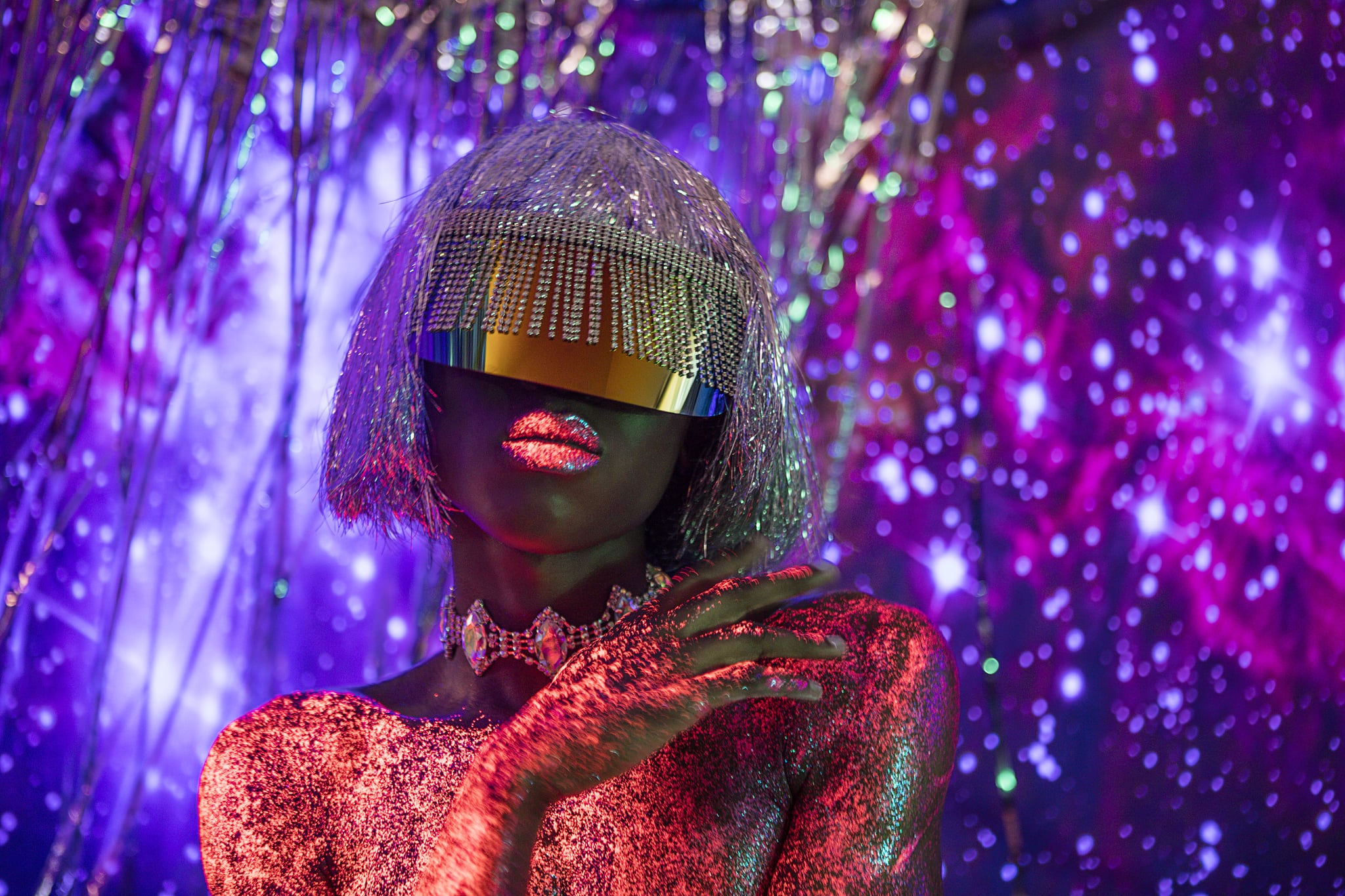 That partner ended up being Cult Beauty, which is now Lemonhead LA's number one retailer and where Dugan sends anyone from overseas who is interested in trying the Spacepastes and Spacejams for themselves. "I get a DM from a customer in Europe and I will send them to Cult before I say to go to my website," she adds. "And there are times when someone will place a big order on my website, and I will email and ask them if they want to cancel and order on Cult instead because it will ship faster and be less expensive."
What's Next
The success of HBO's Euphoria, and the hype over its characters' makeup looks, has officially brought Lemonhead LA and its out-of-this world shades into the big leagues. "We had so many people write in and say, I saw Houdini on the show!" says Dugan. "The shade names have become more famous than the product itself!" And at the time of our interview, British rock band The Struts were performing in NYC, where the lead singer Luke Spiller would be wearing a Spacepaste he collaborated on with Dugan called Spiller Glitter. "It's being sold at the show and all of their fans have made memes about it, it's pretty crazy," says Dugan. It's not the first time Lemonhead has collaborated on shades. Dugan has worked with multiple makeup artists to create bespoke hues. And now that the brand is more accessible to more people on this side of the pond, we look forward to even more glam partnerships to come.
Image Source: Courtesy of Lemonhead