Is Wunderbrow Any Good? | Beauty Product Review
Is This Cult Beauty Product Going to Give You the Eyebrows of Your Dreams?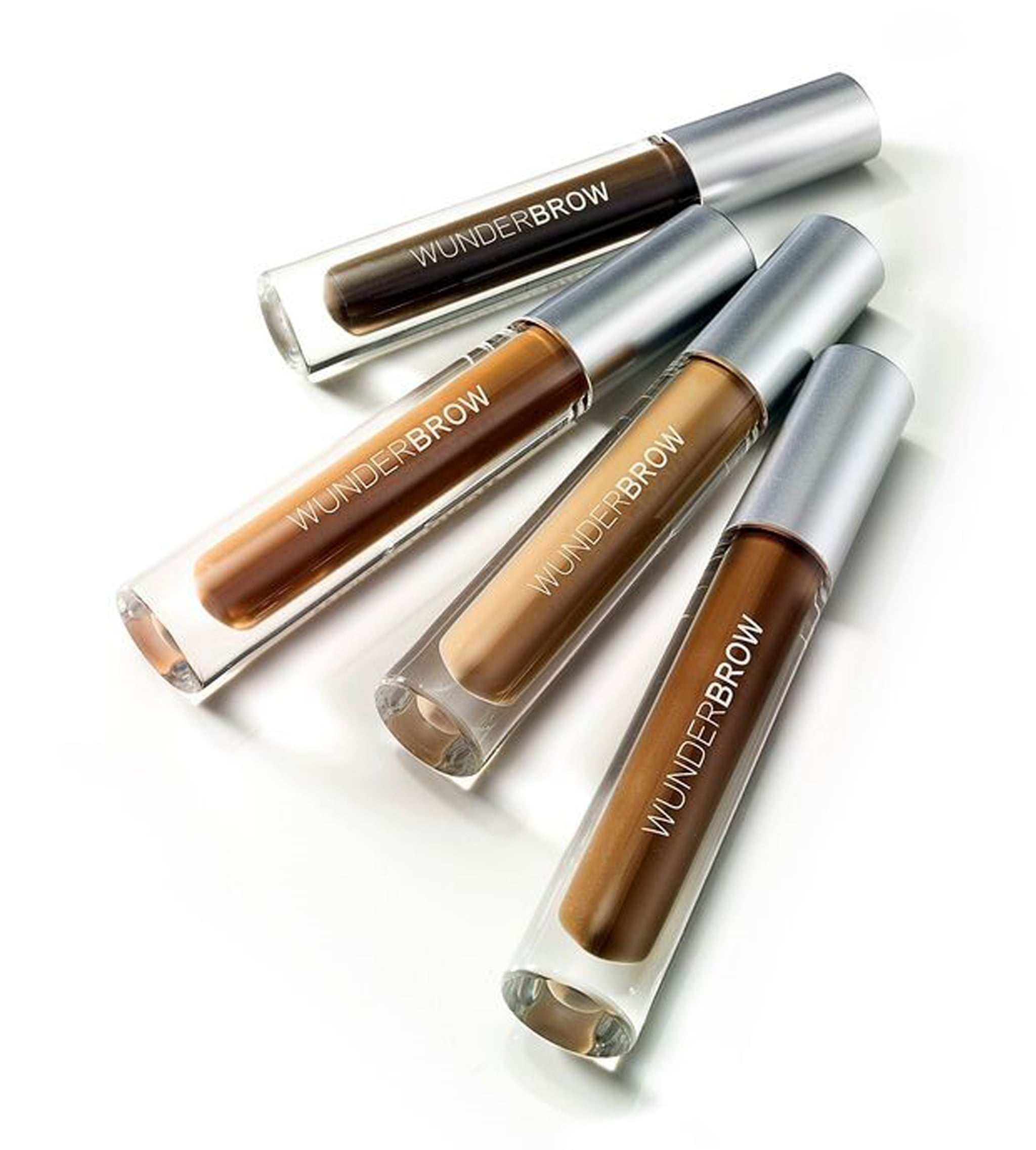 If you're anything close to a beauty buff, chances are you've heard of Wunderbrow by now. Maybe it's cropped up in your facebook feed, or you've seen influencers talking about it in videos. Or perhaps you just spotted it in your local Boots? The buzzy brow product promises perfect arches that last for days, but at £20 a pop it's a big investment. Does it deliver? There was only one way to find out!
Though I do know my way around a brow pencil, I'm by no means an expert, so I was the perfect member of the team to give Wunderbrow a go. I tried the blonde shade on my fair, slightly sparse brows. Recently I've been trying to grow them back in as much as I can so I'm dealing with pretty messy, untended brows. All the better to test Wunderbrow's capabilities! Here's a quick look at the product in action before we get into the full review.
The Packaging
The product itself is a gel-like formula, sold in a tube with a built-in brush. It's very thick, and I quickly discovered that less is more. I only tried using the provided applicator once before switching to a stiffer angled brush. Unless you have very dark and thick brows, I'd recommend the same; the built-in brush just picks up too much product. If you don't happen to have an angled brush, this does mean even more expense, but it also means the product goes a lot further. Using this technique I can fill both my brows with the excess product that builds up around the brush handle, so it's going to last a long time.
Application
Application may take a couple of tries to master. If you're not careful, you can end up applying too much, which results in a tight feeling once the product sets. I find a light hand works best, starting in the areas where you want to fill gaps or add colour, and working out the arch and far corners. I apply a light coat, leave it for a minute, then brush through with a spoolie brush, before topping up where I need to. I generally find I need to do this two or three times to get the best results, so it's not a quick process. Gels are more difficult to get right than pencils, so make sure you're working in decent lighting too, or you could end up with "sharpie brows" that look drawn on.
Colour
The colours are carefully thought out, and there's a good amount of grey/green in the base to stop them looking orange. That said, the blonde still verges on the warm side, which is noticeable in some lighting on my very pink-toned skin. This has its benefits; I can actually see this shade working really well for redheads who are often forgotten when it comes to brows. Wunderbrow offers an auburn shade too, so everyone from strawberry blondes to flaming redheads will find their match.
Lasting Power
One of the big claims of Wunderbrow is that it will last days, not just hours. Is this true? Well, if you don't wash your face, yes! If you use an oil or foam cleanser and rub at your brows, it comes off like all makeup will. But for the sake of research I did try a micellar water cleanse one night, avoiding the brows as best I could. The following morning they still looked good. The colour had faded a bit, but all I needed was to brush through to perk them back up. I definitely didn't need to reapply, and there was no smudging.
The Final Results - Before & After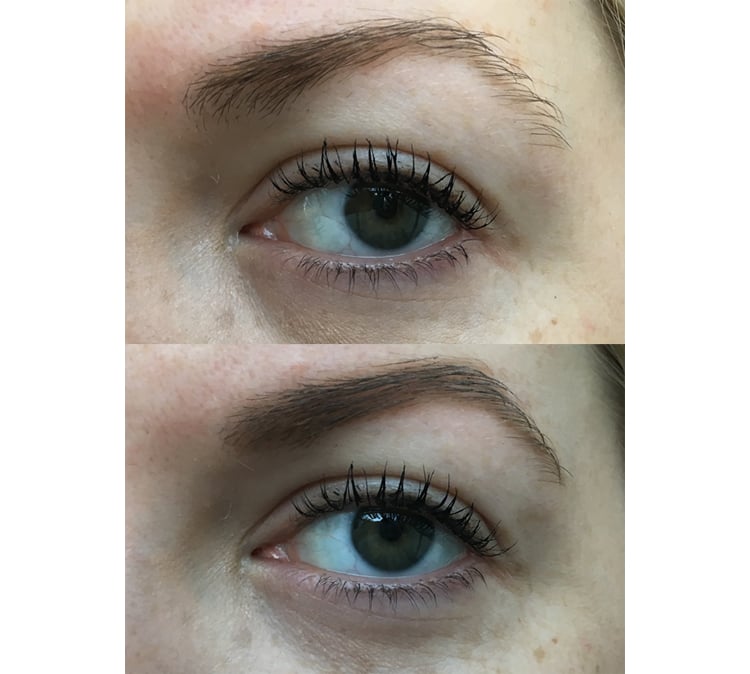 Image Source: POPSUGAR Photography / Gemma Cartwright
Overall, Wunderbrow does everything it claims to do. It fills in gaps, makes brows look thicker and fuller, and also helps to set them in place. It lasts all day, and it won't budge if you get caught in the rain. The final look, especially if you brush through with a spoolie, is quite "soft focus," so it'll hide the odd stray or curly brow if you're growing out like I am. I have a lot of different brow products in my arsenal, but this is now the one I turn to without fail if I'm doing a full face of makeup. If you're more of a makeup beginner, you may struggle to get to grips with application at first, but it'll be worth it if you want to fill in overplucked or sparse brows that are too much for a cheap brow pencil to handle. Overall I give Wunderbrow a massive thumbs up; I just wish it came with an angled brush, because it really does need one for the best results.
SHOP YOUR COLOUR NOW