Awake Pineapple Polish Enzyme Scrub Review
This Pineapple Enzyme Scrub Smells Like Summer, and Leaves My Skin Softer Than Ever
As POPSUGAR editors, we independently select and write about stuff we love and think you'll like too. POPSUGAR has affiliate and advertising partnerships so we get revenue from sharing this content and from your purchase.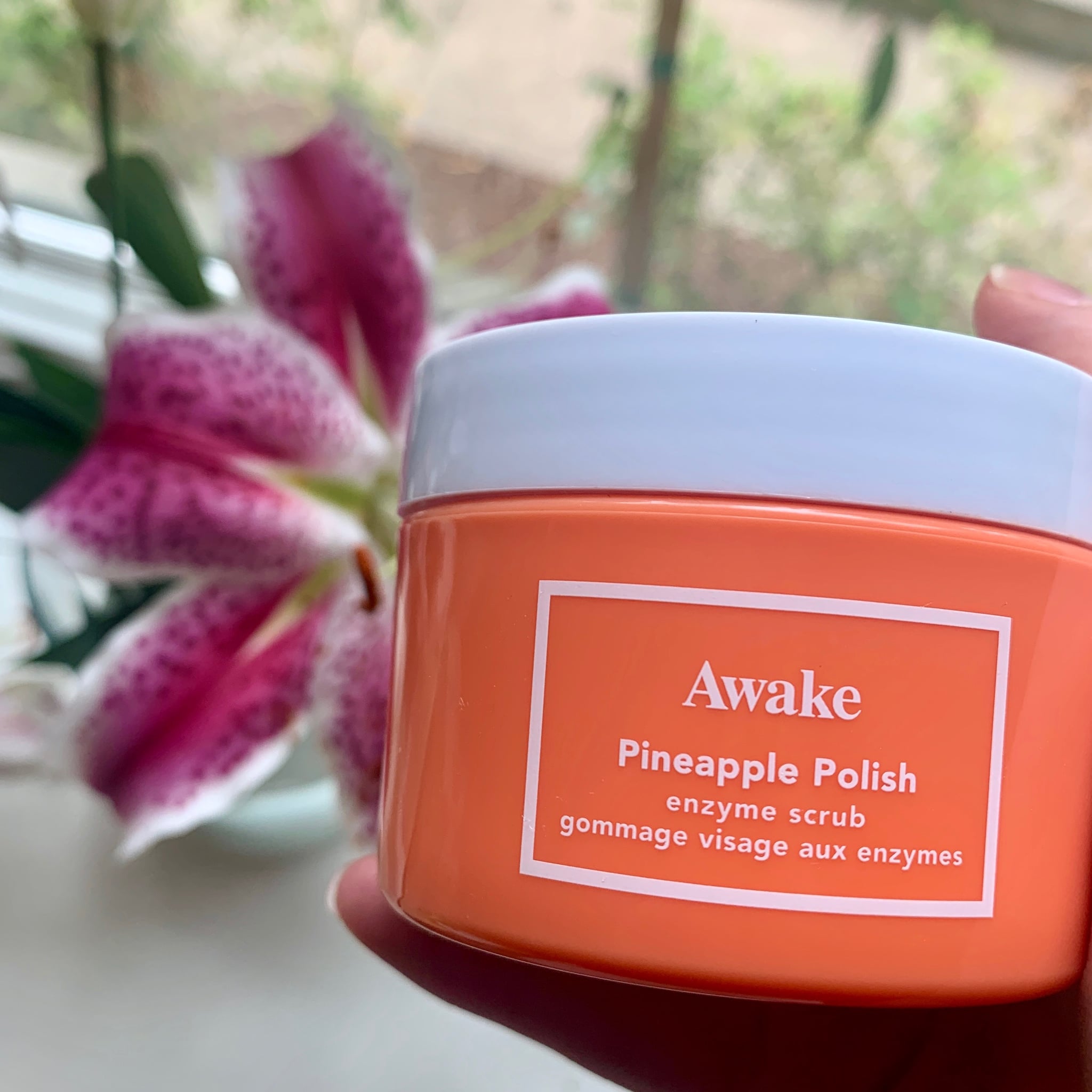 I love a good skin-care product as much as anyone, but what matters the most to me is that it 1) feels good on my skin, and 2) smells good. Whether it's a mint mud mask or fragrant hand cream, I fall fast for deliciously scented skin care. After all, I was the girl in elementary school with the skittles Lip Smackers balm on hand at all times (I have now upgraded to more adult-appropriate lip products.)
So when I heard Awake was releasing a Pineapple Polish Enzyme Scrub ($35), I knew I had to try it. I was already a fan of the brand for its nighttime-focussed products, since I typically like to perform my full skin-care routine in the evenings after I'm relaxed from a hot shower and wearing my pajamas. The pineapple scent in this formula really sold me, as it's one of my favourite smells and reminds me of summer. And since I wasn't able to get that summer feeling from a tropical holiday this year, I was more than willing to lather the scrub onto my face.
While I knew I would like the scent, what I wasn't expecting was just how smooth it made my face feel. Beyond the smell, the pineapple enzymes broke down my dead skin cells and exfoliated my skin, taking it to new levels of softness. The scrub made me feel like I was starting fresh, and the sunflower and jojoba oils left my face feeling hydrated and glowing even after rinsing it off. (My skin was so soft, I had to force myself to stop touching it.)
I only needed to use a quarter-sized amount of the product each time, so I know this jar is going to last me a while. Plus, because of its exfoliating properties, it's recommended you only use one to two times a week to prevent overdoing it. That means I will definitely be using the Pineapple Polish Enzyme Scrub weekly now — although I love it so much, I would use it every single day if I could.
Image Source: POPSUGAR Photography / Michaella Saffer